River Restoration: Happening Now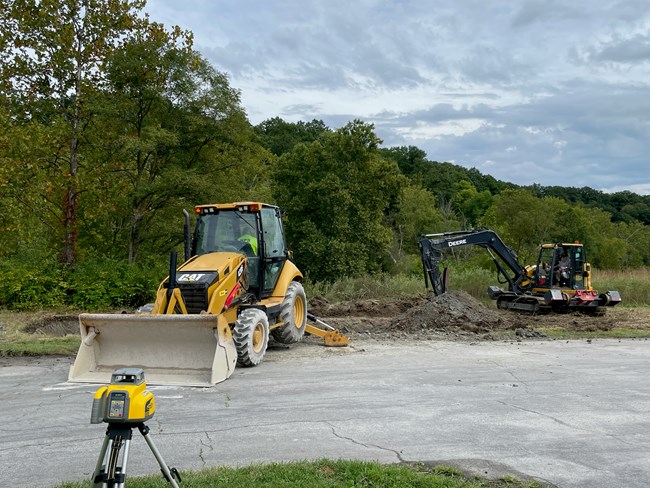 Station Road Parking Stormwater Management
Installation of sub-surface containment cells that will collect and hold run-off from the parking area. This will allow for greater recharge, reduce discharge of stormwater run-off directly to the river, and improve water quality. Work will affect the Station Road Bridge Trailhead and parking lot, reduce the number of cars able to park at this location, and affect access to the Towpath and to the river access location.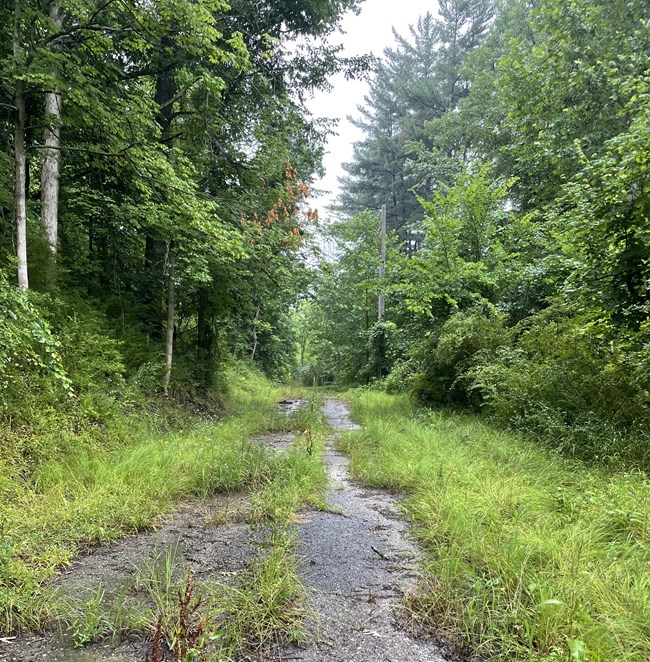 Stream Restoration at Station Road
This project will realign a drainage pattern that was established with historic road construction. Stormwater runoff will be redirected to an established wetland, eliminating a discharge directly to the river. Work will affect parking lot capacity.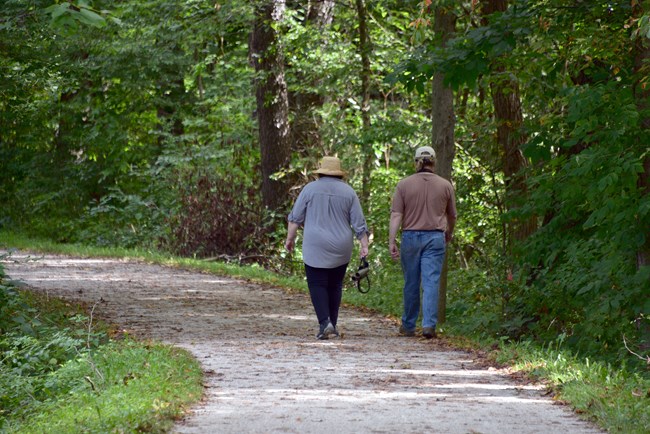 Stream Restoration at Towpath Trail - Boston Trailhead
The full scope of work is still being determined. Closures of the Towpath Trail and Boston Trailhead are possible.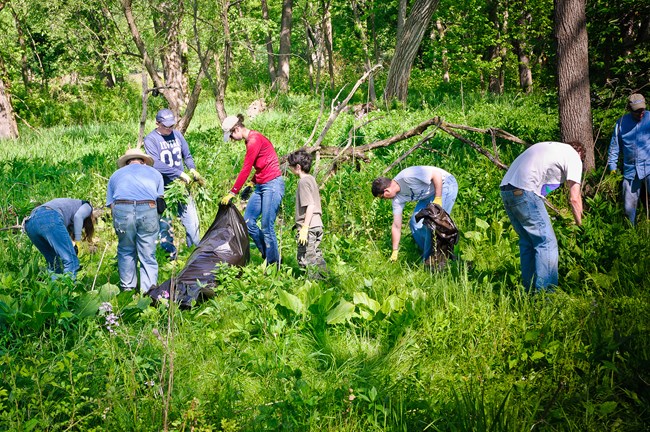 Get Involved
Are you interested in helping restore the health of the Cuyahoga River? Join us for one of our many habitat restoration volunteer opportunities.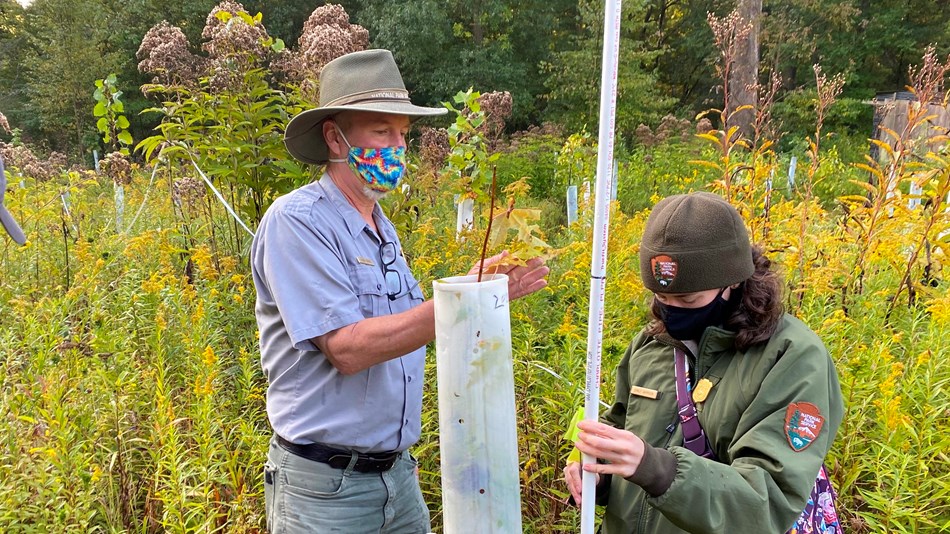 River Restoration: Long-Term
Ranger, park scientists, and volunteers all came out to plant trees in the Wetmore Area to improve the Cuyahoga River's health.
Last updated: April 20, 2022