Place
Lock 39 River Access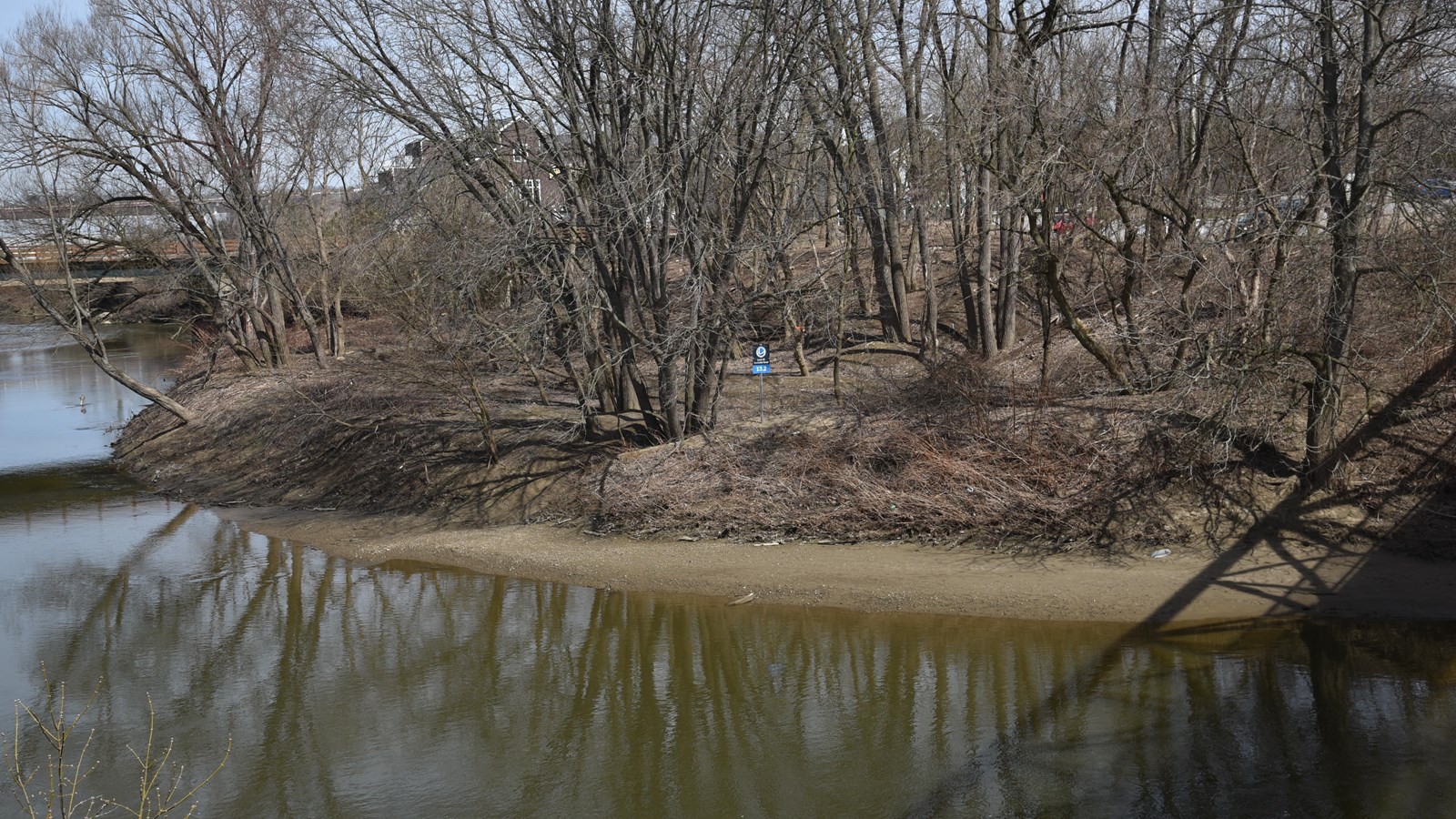 Location:
Park at Lock 39 Trailhead, 8000 Rockside Road, Independence, Ohio 44131 and follow the marked path to the river.
Significance:
Provides paddlers with access to the Cuyahoga River Water Trail.
Designation:
Cuyahoga River Water Trail
Beach/Water Access, Benches/Seating, Canoe/Kayak/Small Boat Launch, Parking - Auto, Picnic Table, Trailhead
Lock 39
Cuyahoga River access map
This site allows access to a section of the Cuyahoga River Water Trail and provides for a long paddle, nearly 12 miles, into Cleveland. Rockside Station and food are nearby. A small pathway is located on the southwest side of the parking lot at the Lock 39 Trailhead just north (downstream) of the pedestrian bridge. The Lock 39 parking area is relatively small. If the parking lot is full, overflow parking is located at the Rockside Station parking area.
Things to Know for Paddlers:
Paved parking lot and hiking and biking trail at trailhead.
Restrooms, picnicking, and drinking water nearby at Rockside Station (follow connecting trail with pedestrian bridge).
Restaurants and restrooms at the shopping plaza across the street.
Dropoff/pickup 100 feet from water's edge.
Boarding for shuttle option on Cuyahoga Valley Scenic Railroad during Bike Aboard season. See Lock 29, Boston Store, and Station Road Bridge river access sites for details.
Takeout for pedal/paddle option. Use the Towpath Trail to bike/run/walk back to upstream access points as far as Lock 29 Trailhead.
Class I downstream paddle to Merwin's Wharf enters the shipping channel for the last four miles. Proceed with caution.
Known Hazards:
Downstream:
Use extra caution in Cleveland. Huge freighters and motorized recreational boats share the shipping channel. Visit the Cuyahoga River Water Trail hazards page for more information about this section of the river.
Upstream:
Before Lock 39 Trailhead, tall metal pylons in the river can create log jams. Portage right if needed. Know the river flow before you go. Check river gauges.
Last updated: June 27, 2021