Volunteer
Building a Community of Park Stewards
Make a vital contribution to Cuyahoga Valley National Park (CVNP) and our community! You can help the park fulfill its mission to provide visitor enjoyment and preserve resources. The mission of CVNP's Volunteers-in-Parks Program is to engage people in the park, building a community of park stewards. The volunteer program is co-managed by the National Park Service and the Conservancy for Cuyahoga Valley National Park. Depending on the volunteer position, volunteers will work with staff from National Park Service, the Conservancy for CVNP, Countryside Conservancy, and Cuyahoga Valley Scenic Railroad.
Volunteer Open House
Saturday, January 11 from 10:00 a.m. - Noon
Located at: Happy Days Lodge, 500 W. Streetsboro St. Peninsula, OH 44264

Are you interested in learning about current volunteer opportunities? Listen to current volunteers as they talk about their experiences and learn how to use your skills and talents to make a positive impact in the park. Know someone interested in learning more about volunteering? Invite them to our open house!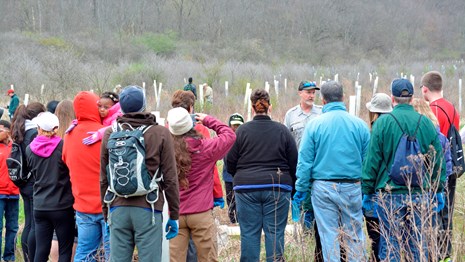 Days of Service
Lend a hand to a one-day, family-friendly group volunteer project to preserve trails and natural habitat in your park.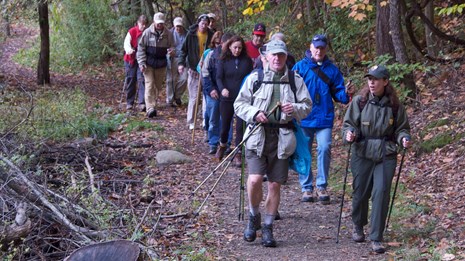 On-Going Opportunities
Continue to give your time throughout the year. There are over 100 different ways for you to share your time and unique talents.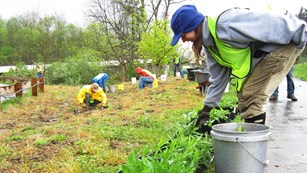 Habitat Restoration Drop-In
Be a part of the park's volunteer team and contribute to improving its habitat in spring, summer, and fall.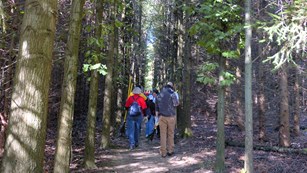 Trail Maintenance
The Adopt-a-Trail Program is an opportunity for people of all ages to assist the staff of Cuyahoga Vally to maintain trails.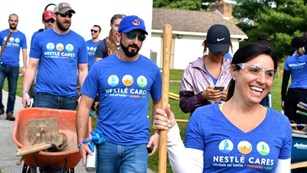 Corporate Volunteer
Volunteer with your business or organization.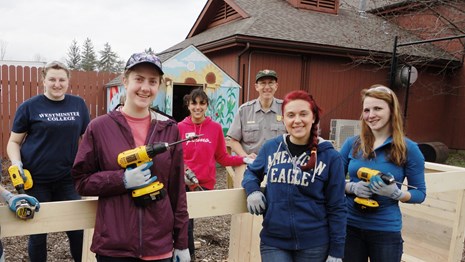 Service Learning
From youth groups to grad school, our service learning opportunities provide students at any age a unique way to make a difference.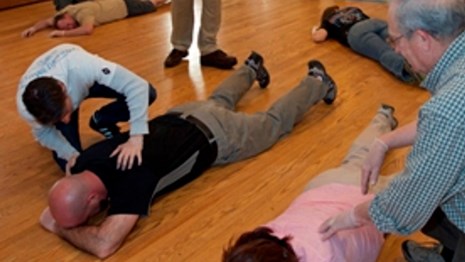 Training and Enrichment
Join us for volunteer training and enrichment opportunities!
Last updated: December 2, 2019