Outdoor Activities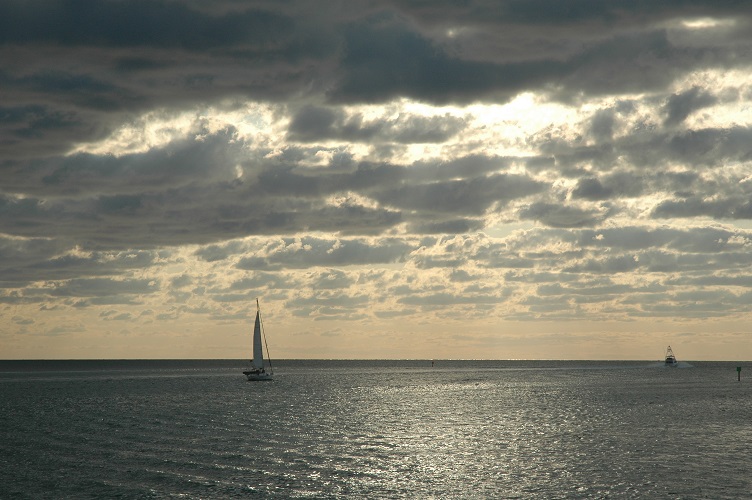 "My escape is to just get in a boat and disappear on the water." - Carl Hiaasen (NPS image by Matt Johnson)

The park provides a multitude of recreational opportunities in the greater Miami area including fishing, diving, snorkeling, wildlife watching, boating and more. Explore coral reefs and experience the rare opportunity to visit undeveloped Florida keys. Join an island tour, camp on a subtropical island or hike the length of Elliott Key. For something more relaxing, take a short stroll on the visitor center jetty trail, have a picnic by the water or take a snooze in a rocking chair on the scenic visitor center porch.
Since most of the park is covered by water and there is only one mile of paved roadway, some sort of watercraft is needed to get to most places. What follows are some ideas for your next adventure.
Fishing - the park preserves unique marine habitat and nursery environments that sustain diverse native fishery resources and support world-class fishing for spiny lobster, snapper, grouper, tarpon and bonefish.
Guided Tours - guided boat tours depart from the Dante Fascell Visitor Center. Visitors may enjoy the beautiful scenery while learning about the history, wildlife and ecosystems of the park.
Canoeing and Kayaking - canoeing and kayaking are great ways to explore the mangrove-fringed shorelines and shallow bay waters of the park.
Snorkeling and Diving - the Maritime Heritage Trail offers exciting opportunities to snorkel, dive and explore the remains of some of the park shipwrecks.
Boating - explore the protected waters of Biscayne Bay, visit the northernmost Florida keys and discover living coral reefs. The park is 95% water.
Camping - campgrounds are located at Boca Chita and Elliott Keys. The only access to these islands is by boat.
Wildlife Watching -the park is home to an incredible diversity of tropical/subtropical animals and plants including over 500 species of reef fish, a suite of neo-tropical water birds and migratory habitat, and approximately 20 threatened and endangered species.There are a variety of birding opportunities along the Biscayne Birding Trail.
Learning - the park environmental education program works to cultivate an appreciation of our natural world, leading to the preservation of natural resources.


Last updated: September 17, 2021