Boating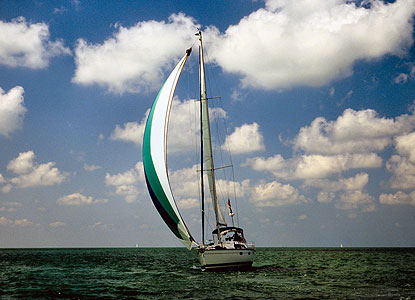 Boating is the perfect way to explore Biscayne National Park. With your boat you can enjoy the protected waters of Biscayne Bay, travel to the northernmost Florida Keys, and visit and explore living coral reefs. Your access to all of these magnificent resources is limited only by your available time and your skills as a boat operator.
There are four nearby county marinas that provide access to park waters for boaters.
For those who wish to improve their boating skills, free boating education classes are available to the public. The class is offered every three to four months depending on how many people have signed up for the courses.
The class is free for the general public and $50 for those taking it as a requirement.
Class topics include; park natural and cultural resources, boating safety, navigation rules, boat groundings, boater liability in federal parks, and how to get involved at Biscayne and Everglades National Parks.
The contact number for further information on the class is 305-230-1144 extension 041.
Spanish-language classes are scheduled as needed and according to interest (Spanish version of boating education class brochure).
Boating skills are of primary importance while you are in the park to both ensure your safety and to protect fragile resources. With this in mind: