Boating in Biscayne National Park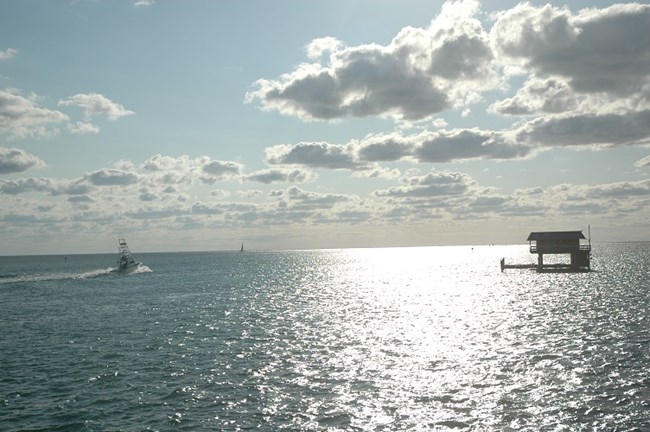 Boating is the perfect way to experience the park. Explore sparkling Biscayne Bay, visit emerald islands and discover living coral reefs. Access to these magnificent resources is limited only by time and your skills as a boat operator.

Free classes to improve boating skills!
Class topics; park resources, safety, navigation rules, groundings, liability and how to get involved at local national parks

English or Spanish language classes available

To register or for more information please call 305-230-1144 x041
Protected corals, animals, and habitats are found throughout Southeast Florida
Tips to avoid striking protected species including sea turtles, manatees, dolphins, and smalltooth sawfish:
Keep a sharp lookout
Watch your speed, especially at night
Keep your distance
Any collision or injury to such protected species should be reported immediately to:
Florida Fish and Wildlife Conservation Commission (FWC)

Wildlife Alert Hotline -

(888) 404-FWCC (3922) or the FWC

website

Please do not anchor on coral reefs!
To report a vessel grounding, anchoring incident, or other coral reef injury in Southeast Florida (Miami-Dade to Martin county), call the Southeast Florida Action Network (SEAFAN) 1-800-770-SEFL (7335) or use the online report form
For more information on coral reefs and what you can do to protect them, visit the Florida Dept. of Environmental Protection website
Last updated: August 11, 2020