Maritime Heritage Trail
Biscayne National Park's Maritime Heritage Trail offers an exciting opportunity to explore the remains of some of the park's many shipwrecks. Six wrecks, spanning nearly a century and a wide variety of sizes and vessel types, have been mapped, brochures have been produced and mooring buoys have been installed. The newest addition to the trail is the Fowey Rocks Lighthouse. Snorkeling is great around the base of the light, but the structure itself is not open to the public.
Access to the sites on the trail is by boat only. Erl King, Alicia and Lugano are best suited to SCUBA divers, while the other sites can easily be enjoyed while snorkeling. Mandalay in particular offers an unparalleled opportunity for snorkelers to experience a shipwreck in a beautiful natural setting. Learn more about the sites along the trail below.

If you can't dive these wrecks right now, take a virtual tour on our Biscayne Maritime Heritage Trail Story Map right now. Here, you'll see beautifully rendered 3D scans of each wreck, and learn more about their captivating history.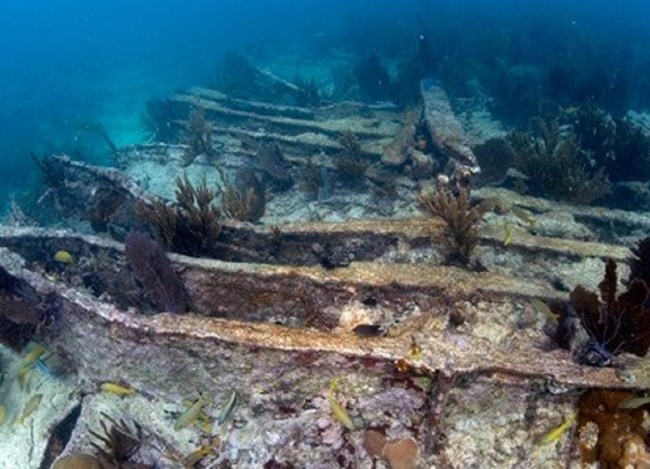 In the 1870s, Cape Florida Lighthouse was considered inadequate because of its distance from the reef line. When Arratoon Apcar ran aground, it did so just a few hundred yards from where workers were busy building the Fowey Rocks Lighthouse.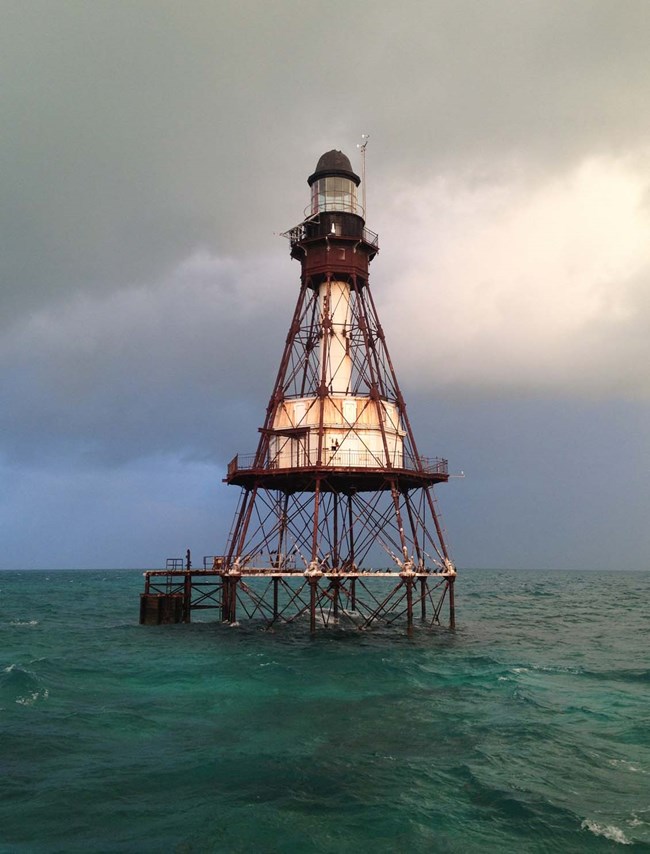 Fowey Rocks Lighthouse - Built 1878 - the newest addition to the Maritime Heritage Trail is also a departure from the shipwreck theme. The lighthouse witnessed decades of storms and wrecks, and is known as the "Eye of Miami."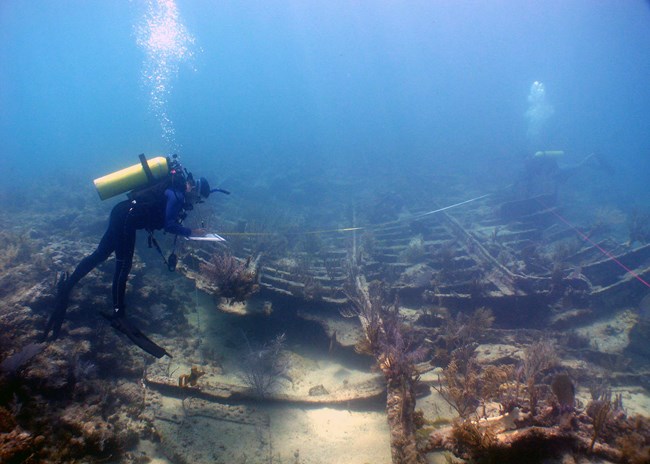 Erl King reflects the early period of transition from wooden sailing vessels to steel steamships.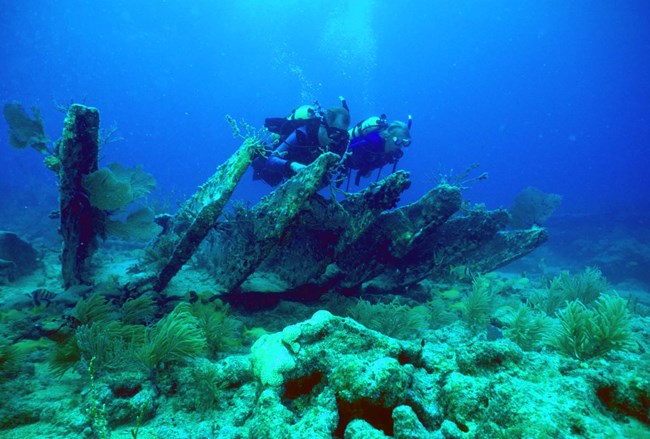 Alicia was laden with silks, silverware, and other fine household items when it ran aground. The ensuing battles among the 70 different groups of wreckers led to a permanent rewriting of U.S. salvage laws.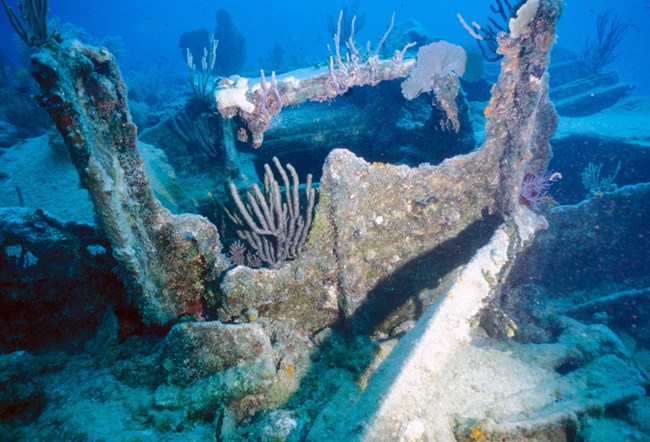 At the time of its grounding, Lugano had been the largest vessel ever to wreck in the Florida Keys.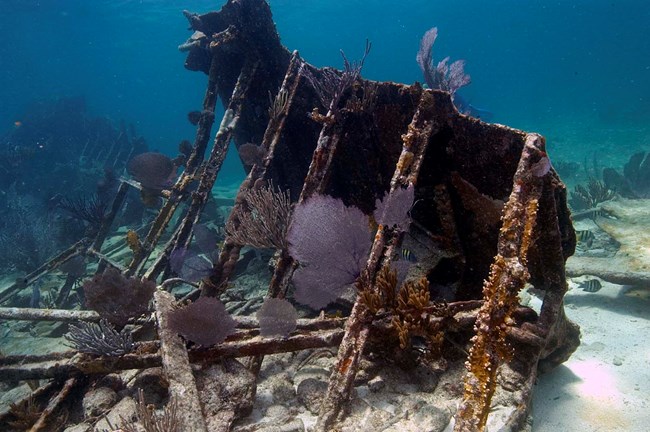 The steel-hulled schooner Mandalay was known as the "red carpet ship of the windjammer fleet" and was outfitted with a teak and mahogany deck.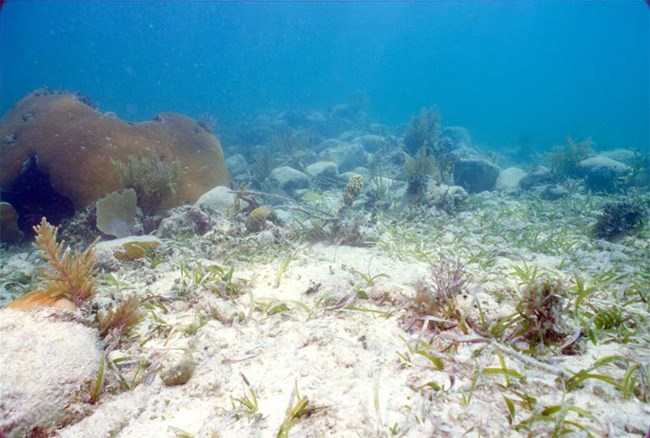 19th Century wooden sailing vessel
Last updated: May 30, 2023