For Teachers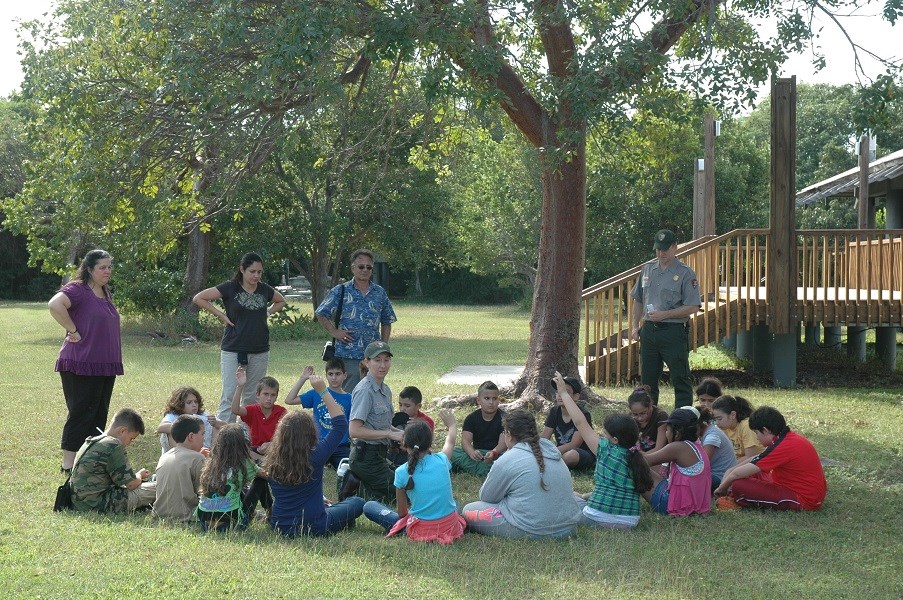 National parks provide more than a place for recreation and relaxation. They are places to learn science and history lessons in real life settings. Biscayne National Park, with its four interrelated natural systems and cultural resources spanning 10,000 years, is the perfect place to learn about how a mainland mangrove shoreline, a shallow bay, the northern Florida Keys and living coral reefs intermingle with history and culture.
The Environmental Education Program works to cultivate an appreciation of our natural world, leading to the preservation of Biscayne's natural resources along the southeastern edge of the Florida peninsula.
We are excited for you and your students to begin to embark on the adventure of exploring one of over 400 national park areas in the country! As you will soon discover, Biscayne National Park is an extraordinary classroom.

Last updated: August 6, 2020