Why should I use reef-friendly sun protection?
Ouch! You forgot your sunscreen on your last outdoor adventure and you're feeling a little crispy. You promise yourself, "never again!" But, where to begin? With so many choices at the store, choosing the right sun protection can be overwhelming. Spray or no spray? Chemical or mineral? Sunscreen or UPF clothing? Whew!

While it's tempting to just grab the first choice and go, taking a closer look at your sunscreen container is essential for your health and the health of our oceans. So grab your reading glasses and check that tiny print on the ingredient label. You're looking for zinc oxide and titanium dioxde (and nothing else)!

That's right! Sunscreen pollution can have major impacts on corals, fish, mammals—the whole ecosystem. Not only can it bleach or deform corals, but it can also impair the growth of green algae, an essential part of the food web. The effects can be seen all the way up the food chain, even affecting at-risk species like the Hawaiian green sea turtle or honu. With an estimated 4,000 to 6,000 tons of sunscreen washing off into oceans worldwide every year, our coral reef ecosystems need your help!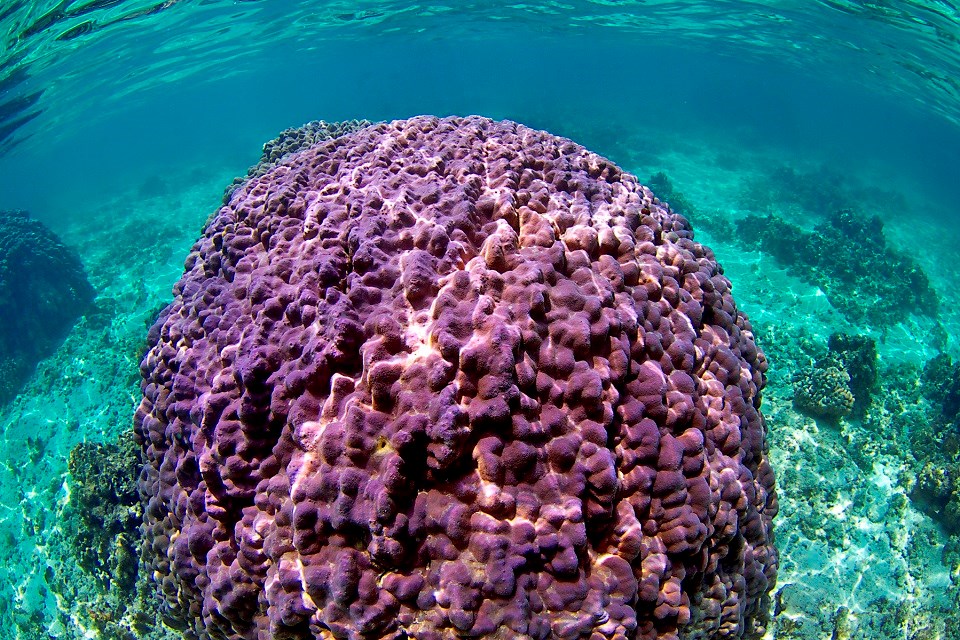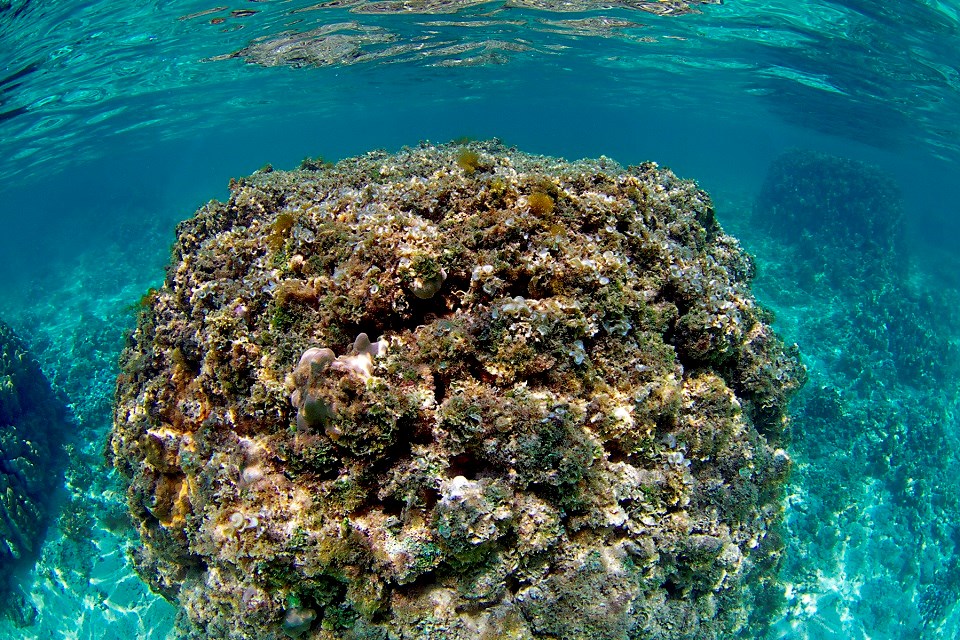 Left image
A healthy coral colony (brown lobe coral, Porites evermanni).
Credit: Keoki Stender
Right image
A bleached, dead, coral colony (brown lobe coral, Porites evermanni).
Credit: Keoki Stender
It's not just the Ocean!
Research shows that harmful sunscreen chemicals can negatively affect living organisms. So if you're thinking, but what if I'm nowhere near the ocean, think again! Chances are there will be living organisms in the lake you jump into or the stream you stop to soak your feet in. Always choosing reef-friendly sun protection can help protect the health of ecosystems beyond coral reefs and into our own backyards.
What You Can Do
While some states, territories, and other countries have started to ban the sale of sunscreens with these harmful chemicals, they are still making their way to store shelves—sometimes with deceiving labels. So, finding the "good stuff" can be a little tricky. But don't fret, we've got some tips for you!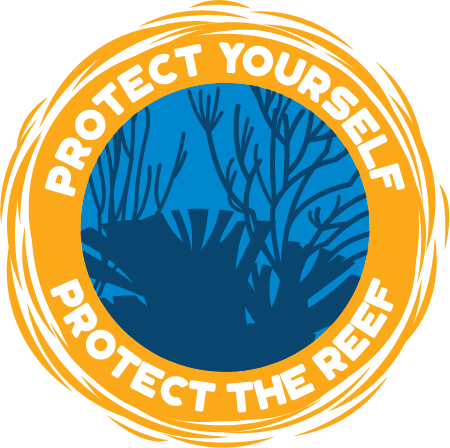 Read the fine print. Pull out your reading glasses and check that tiny print on the ingredients label.

Look for:

Zinc Oxide

&

Titanium Dioxide

(and nothing else!)
Avoid: Oxybenzone, Octocrylene, Avobenzone, Benzophenone-1, Benzophenone-8, OD-PABA, 4-Methylbenzylindene camphor, 3-Benzylidene camphor, Homosalate, Octinoxate, Octisalate, and Nanoparticles

Slather don't spray. Many spray sunscreens contain harmful nanoparticles.
Watch out for green washing. Some companies will take out just one harmful chemical and then slap on a reef-friendly sticker. Go the extra mile and check the ingredients to ensure your sunscreen is indeed reef-friendly.
Skip the mess and cover up instead. Choose UV-blocking clothing, hats, and sunglasses instead of smearing on the sunscreen.
Take the sunscreen pledge. Join the community that is choosing to protect our ocean parks. Pledge and share your commitment.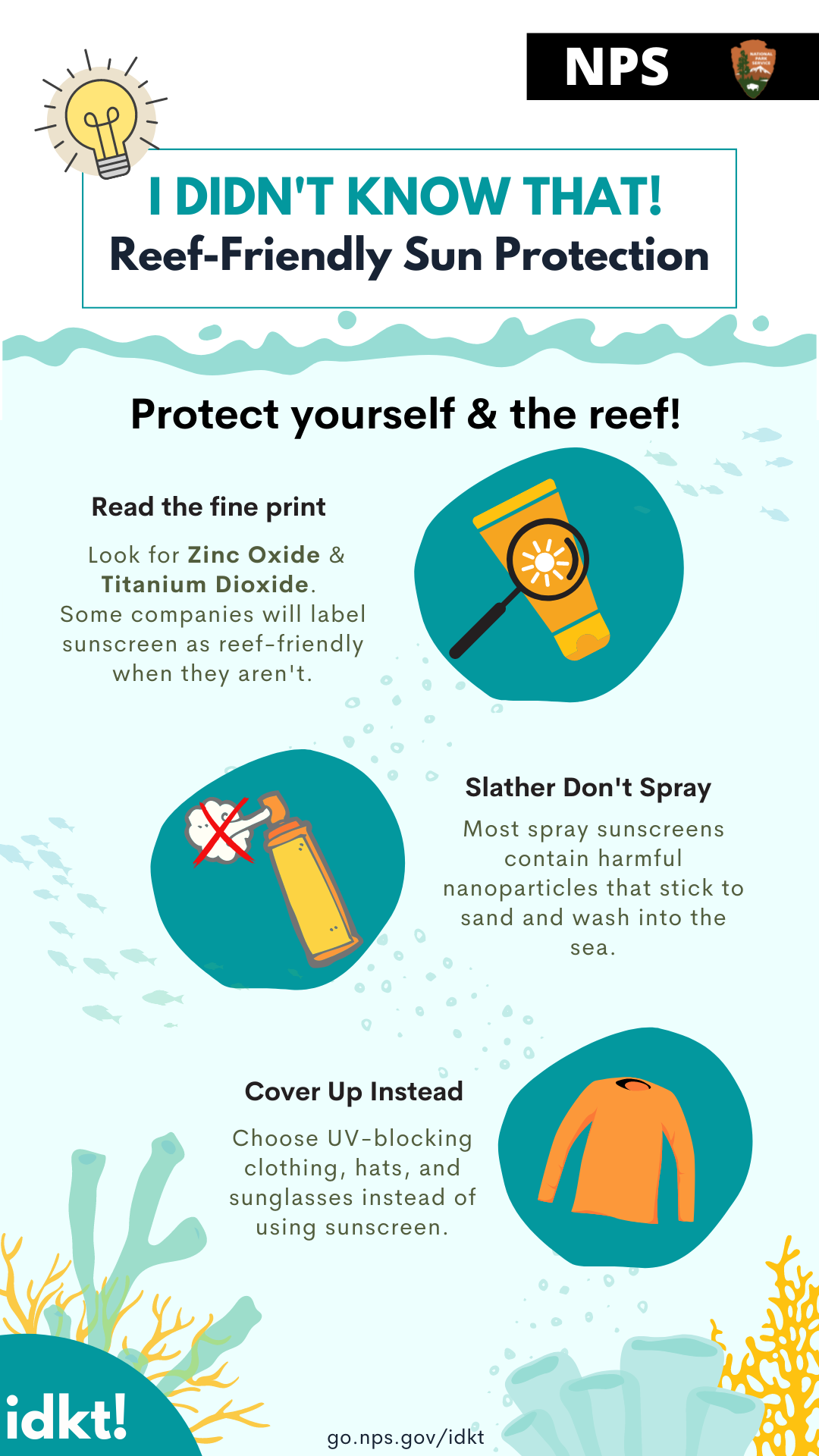 Pass It On!

Did you learn something new? Pass it on!

Protecting our parks is a job for us all, but there's no way for everyone to be an expert in everything. That's why sharing knowledge is so important! Next time you see someone putting on chemical sunscreen, you can fill them in and assure them that it's ok to admit — "I didn't know that!"

Download or screenshot this card to share with a friend or help you remember why choosing reef-friendly sun protection is important.

You can also join a community of fellow reef-protectors by taking the sunscreen pledge. Thank you for helping to protect yourself and protect the reef!

Check out other I Didn't Know That! topics.
Text description for I Didn't Know That! Reef Friendly Sun Protection graphic.
Protect yourself and the reef!
Read the fine print. Look for Zinc Oxide & Titanium Dioxide. Some companies will label sunscreen as reef-friendly when they aren't.
Slather don't spray. Most spray sunscreens contain harmful nanoparticles that stick to sand and wash into the sea.
Cover up instead. Choose UV-bloocking clothing, hats, and sunglasses instead of using sunscreen.
go.nps.gov/idkt