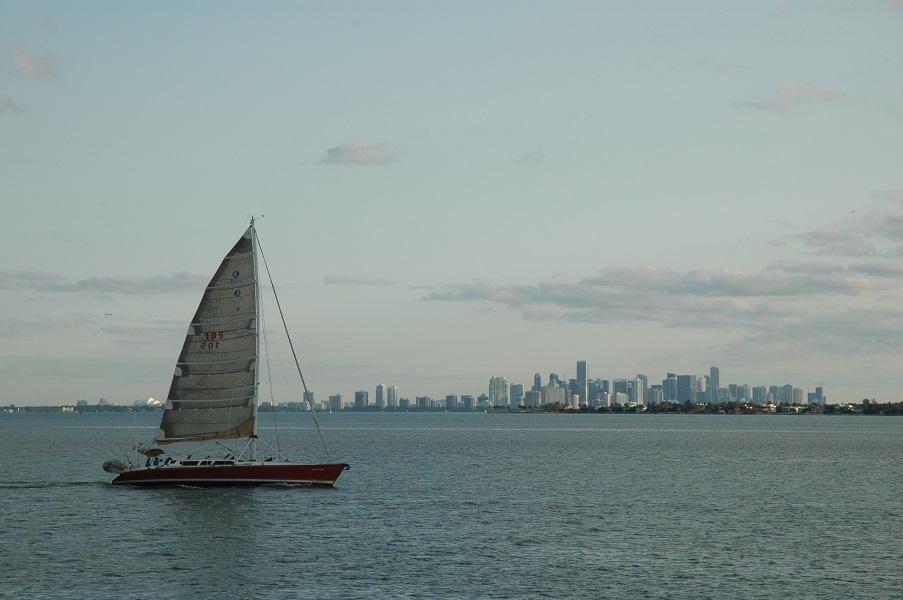 Each year people are killed or injured in boating accidents. Many of the accidents could have been avoided. While boating, please keep the following basics in mind -
Never drink and drive
Never sit on the bow or gunwales while underway
Always maintain proper lookout
Always operate at a safe speed
When a divers down flag is flying, maintain at least a 300 foot distance or slow to idle speed.
Wear a lifejacket
Observe boating "rules of the road."
Learn more from the U.S. Coast Guard or Florida's boating safety page.
---
For those who wish to improve their boating skills, free
boating education classes
are available.
The class is free for the public and $50 for those taking it as a requirement.
Class topics include; park natural and cultural resources, boating safety, navigation rules, boat groundings, boater liability and how to get involved at Biscayne and Everglades National Parks.
Call 305-230-1144 x041 for more information.
Spanish-language classes are avialable (Spanish brochure).
---
Columbus Day weekend information
---
Safety Equipment
Safety equipment saves lives and allows you to relax and enjoy your time on the water. Local chapters of U.S. Coast Guard Auxiliary perform courtesy boat inspections at many marinas.
Required Equipment
Lifejackets - One per person and correctly sized. All children under 6 years old must wear a lifejacket (vessels < 26 feet).
Throwable type IV flotation device (vessels > 16 feet).
Fire extinguisher
Visual distress kit
Sound making device (horn or whistle).
Dive flag (if snorkeling or diving) (20 x 24 inches) Use a stiffener to keep the flag unfurled.
Recommended equipment
Anchor and line
Radio (with US Coast Guard hailing and distress Channel 16)
Nautical chart so you don't run aground
First aid kit