Columbus Day Weekend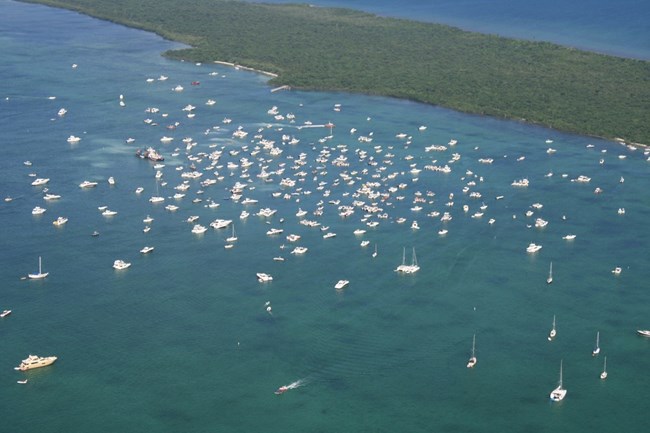 Columbus Day weekend once drew large crowds of boaters. In order to provide for visitor safety and protect resources, a number of special measures were put in place. As you enjoy the company of friends and family and the beauty of the park, please remember to do your part to arrive home safely and to protect this special place.
Park after dark - in darkness it is more difficult to see other boats, swimmers and shallow areas.
Maintain control of trash - dispose of it upon returning to shore.
Pay attention to surroundings - watch the water depth and avoid running aground.
Have a designated driver - if consuming alcohol.
Last updated: November 2, 2017