Places To Go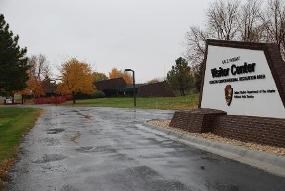 Bighorn Canyon is divided into two distrinct districts that are located approximately 3 hours away from eachother.

Both districts have amazing visitor centers. Yellowtail Dam visitor center in Fort Smith, MT is open Memorial Day to Labor Day only and the center offers an awesome view of the 525 feet tall dam..

The campgrounds page will give you all the details on either drive or boat in campgrounds, from the surreal red rocks of Horseshoe Bend to the towering walls of Black Canyon.

The Lockhart Ranch, Mason-Lovell Ranch, Ewing-Snell Ranch and Hillsboro Ranch are four historic ranches in the south district of the park that are worth seeing.

The best way to view the canyon is in a boat or a kayak. Boating and fishing are the top two main reasons people visit the park.

If you enjoy hiking, there are fourteen hiking trails to choose from thoughout the park. There are short hikes as well as tougher trails for the adventurous.

If you just want a great view of the canyon that you can drive to, the Devil Canyon Overlook is a great place for spectacular scenery.


Last updated: February 23, 2020