Marinas, Tours and Rentals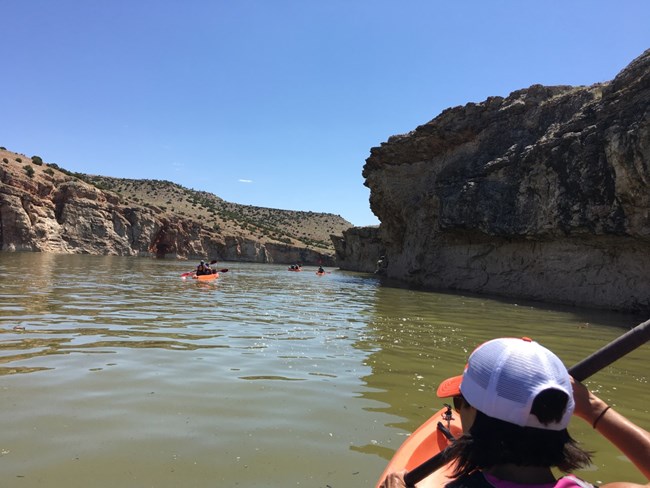 Tours and Rentals
If you are unable to bring your boat, kayak, or canoe, there is still hope of seeing the canyon from the water!
North District - Fort Smith, MT - You can rent a pontoon boat from the Ok-A-Beh Marina.
South District - Lovell, WY - located at Horseshoe Bend Marina offers an unforgettable boat tour daily. Horseshoe Bend Marina also offers canoe rentals. You can also book a kayak, canoe, or stand up paddle board tour with Gradient Mountain Sports in Cody, WY or rent some gear from them.
Free Kayak Tours - Both districts offer free guided kayak tours through the National Park Service. Contact the visitor center near you for dates and more information.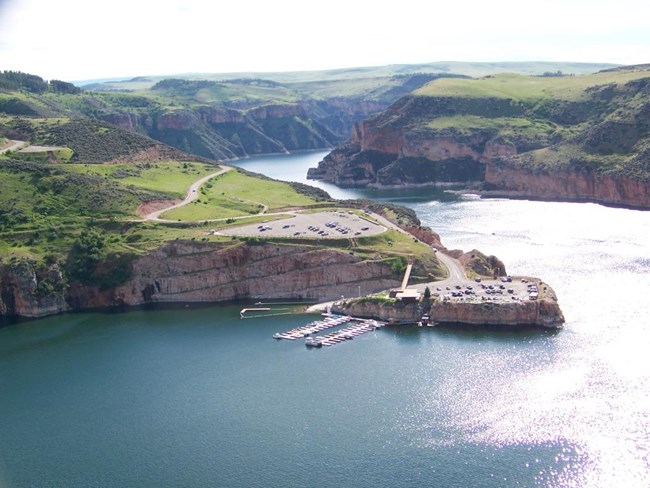 Ok-A-Beh Marina - Fort Smith, MT District
The Ok-A-Beh Marina is located near Fort Smith, Montana, south of Hardin. It is open from Memorial Day until Labor Day throughout each year.
Marina offers:
Safety Equipment
Fishing and Boating Supplies
Boat Storage
Food and Beverages
Pontoon Rentals
To contact Ok-A-Beh Marina:
Phone: 406-384-6930
Email: OkabehMarina@gmail.com
Website: http://www.crow-nsn.gov/okabeh-marina.html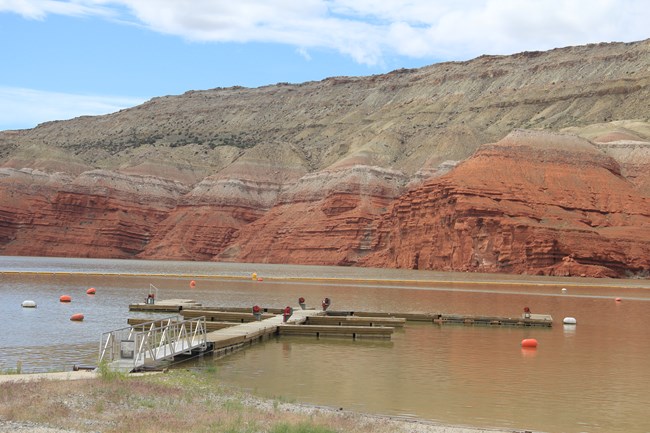 Horseshoe Bend Marina - Lovell, WY District
The Horseshoe Bend Marina is located 14 miles outside of Lovell, Wyoming, just off Wyoming Highway 37. It is open Memorial Day weekend through early September.
The Marina offers:
Safety Equipment
Fishing And Boating Supplies
Paddle Boat Rental
Food And Beverages (including beer)
Boat Slip Rental
To contact the Horseshoe Bend Marina:
Phone: 307-548-7230 (Summer)
307-899-1401(Winter)
Website: https://www.horseshoebend-marina.com/
Facebook: www.facebook.com/horseshoebendmarina/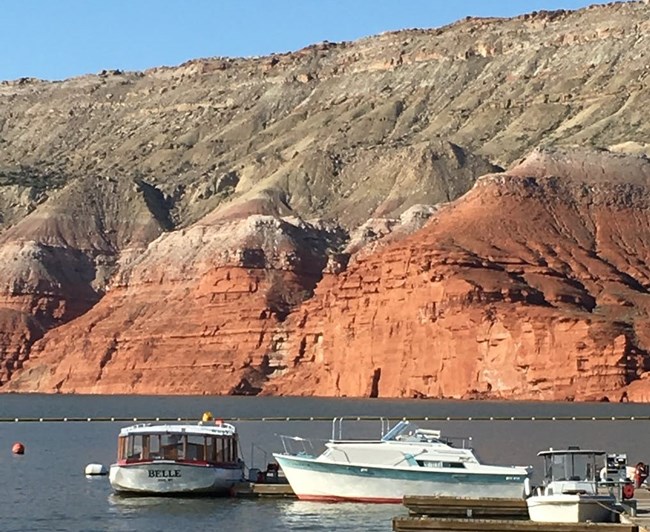 Hidden Treasure Charters - Lovell, WY District
Located at Horseshoe Bend Marina in the Lovell, WY District, Hidden Treasure Charters offers scenic boat tours of Bighorn Canyon.
Services Offered:
2 hour tours daily from Horseshoe Bend (10 a.m. and 2 p.m.)
Sunset Cruises Firday and Saturday Evenings at 6:30 p.m.
Large group tours and fishing charters by reservation.

To contact Hidden Treasure Charters:
Phone: 307-899-1401
Email: info@hiddentreasurecharters.com
To Book a Tour go to: http://www.hiddentreasurecharters.com/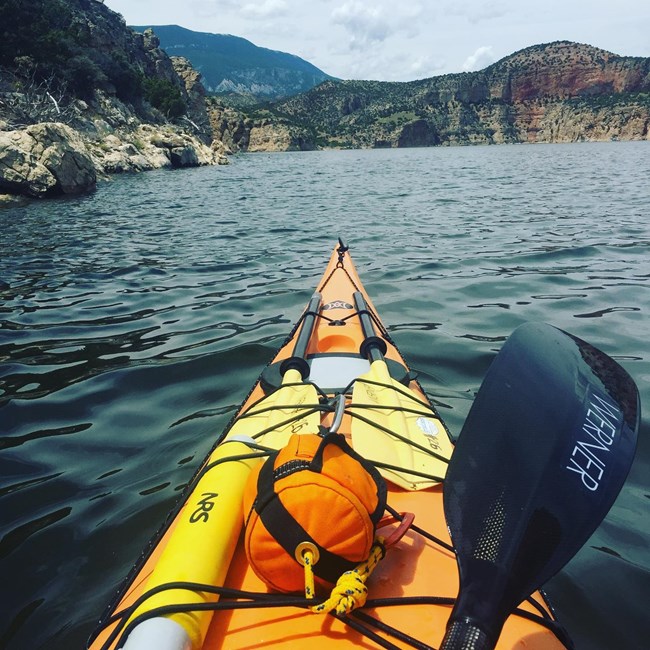 Gradient Mountain Sports, Cody, WY

Rent your equipment or book a guided kayak trip from Gradient Mountain Sports in Cody, WY.

To contact Gradient Mountain Sports:
Address: 1390 Sheridan Ave, Cody, WY 82414
Phone: 307-587-4659
Website: Gradient Mountain Sports
Facebook: https://www.facebook.com/gradientmountainsports/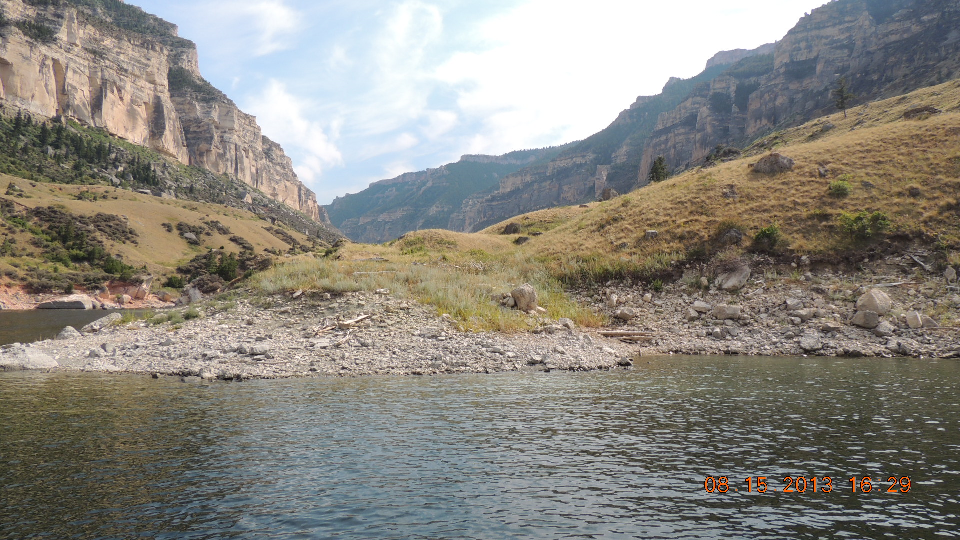 Shade Tree Outfitters Fort Smith, MT
Shade Tree Outfitters offers sight-seeing and wildlife viewing tours of Bighorn Lake and Canyon. Passengers will meet their experienced guides at Ok-a-Beh Marina in Fort Smith, Montana. Tours are available from Memorial Day to Labor Day.

Shade Tree Outfitters
PO Box 7493
Fort Smith, Montana 59035
email: shadetreeoutfittersbh@gmail.com
phone: 1-406-629-0811


Last updated: June 17, 2022