Boating
Boating, kayaking, and canoeing are all excellent ways to enjoy the colors and scenic beauty of Bighorn Canyon. There is lake access as well as marinas on both the Fort Smith, MT district and the Lovell, WY district.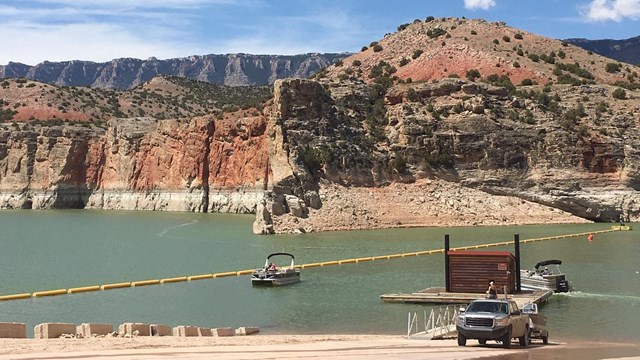 Bring Your Own Boat
All the things you need to know before bringing your own boat to Bighorn Canyon.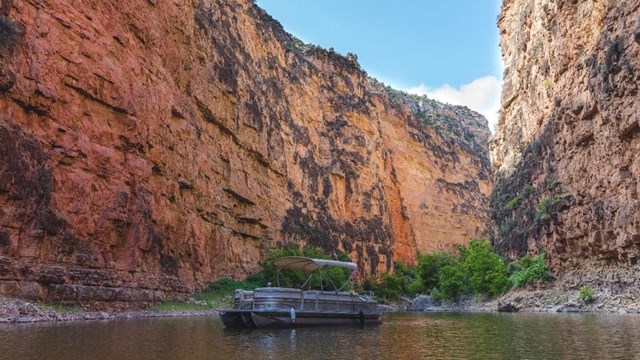 Marinas, Rentals and Tours
Didn't bring a boat? No worries we have your covered! From pontoon and canoe rentals, to guided tours you can still get out on the water.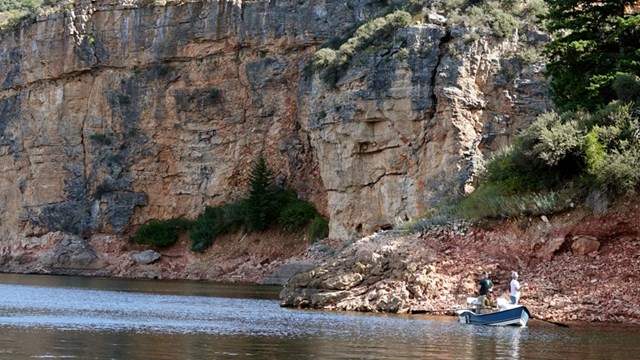 Fishing at Bighorn Canyon
Planning to fish while you are at Bighorn Canyon? Here is what you need to know.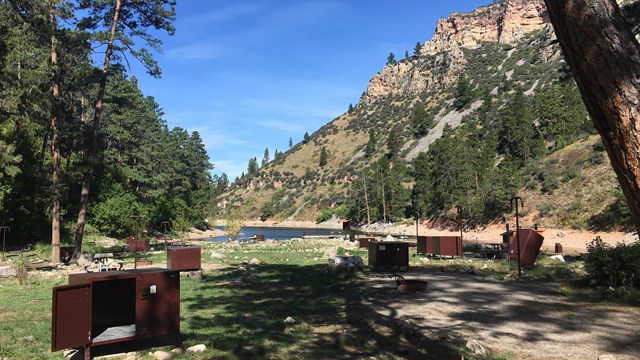 Waterway Campsites
Looking for some campgrounds along the water? There are some on both the Lovell, WY district and the Fort Smith, MT district.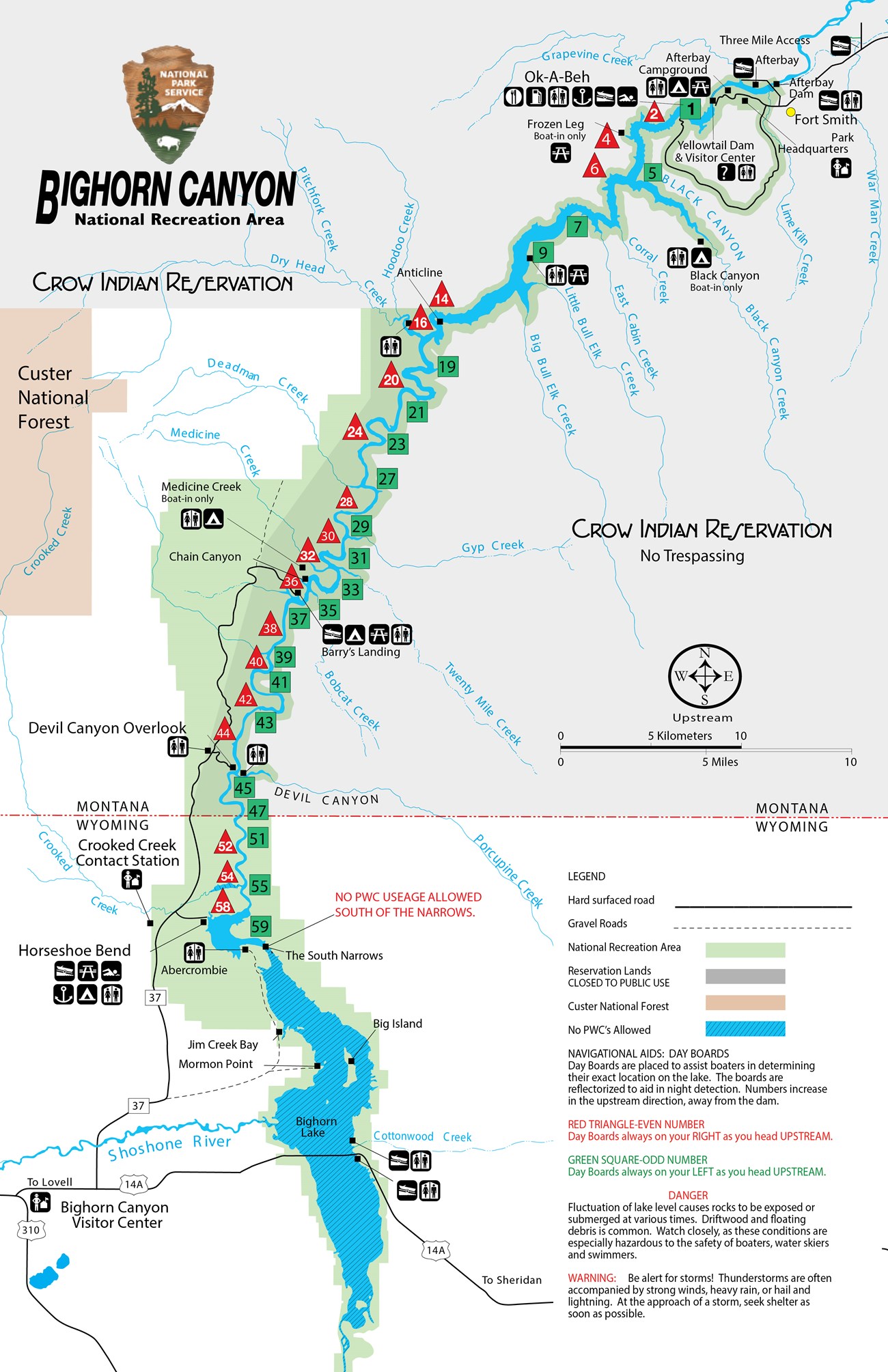 Download a map of Bighorn Lake (JPG 3.4 MB).
Last updated: August 24, 2021