Things To Do
With over 100 miles of paved roads, 150 miles of dirt roads, and about 200 miles of hiking trails the park offers nearly limitless opportunities for scenic driving, hiking, camping, backpacking, mountain biking, horseback riding, bird watching, wildlife observation, and stargazing. Additionally, the Rio Grande borders the park for 118 miles providing options for half-day floats to extended excursion by raft, canoe, or kayak.

Day Hikes
Big Bend is a hiker's paradise containing the largest expanse of roadless public lands in Texas. More than 150 miles of trails offer opportunities for day hikes or backpacking trips. Visit the day hikes page for more information.

Backcountry Use
Vast undeveloped areas in Big Bend National Park provide excellent opportunities for backpacking, river trips, horseback riding, and mountain biking. Visit the
backcountry use
page for more information.

River Trips
Big Bend offers a variety of river adventures. Enjoy a day trip, or plan an extended float through spectacular limestone canyons.Check out our
river trips page
to plan YOUR experience.

Bird Watching
Big Bend's position near the 100th meridian in the middle of the continent and along a migration route makes the park ideal for bird diversity throughout the year. Visit the birding page for more information.

Join A Park Ranger: Guided Programs
Fun, Informative, and FREE. Discover the fascinating nature, science, history, and culture of Big Bend National Park with a ranger as your guide. Check the weekly
schedules of Ranger-led programs
posted throughout the park.

Scenic Drives
100 miles of paved roads and 150 miles of dirt roads connect the desert to the mountains and the river and offer exceptional ways to explore the park by vehicle. Visit the scenic drives page for more information.

Stargazing
On the clearest nights, more than 2,500 stars are visible to the naked eye! Visit the stargazing page for more information.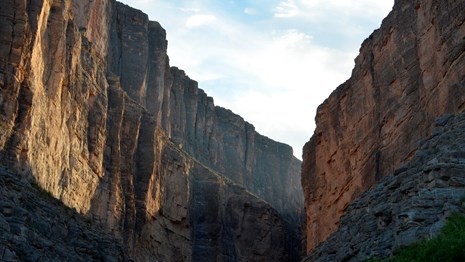 Suggested Itineraries
Big Bend has lots to explore! Use these suggested itineraries to help get the most out of your visit.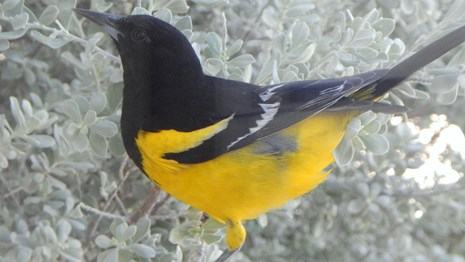 Birding in Big Bend
Big Bend is truly a birder's paradise. Bird watching is excellent throughout the year with April and May being the peak months.


Last updated: March 29, 2019