Night Skies and Stargazing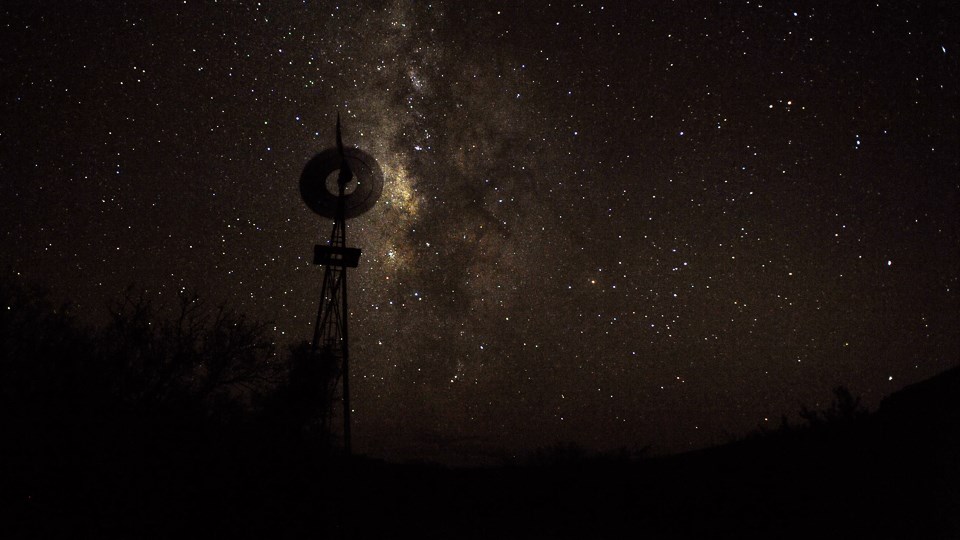 Big Bend National Park is known as one of the outstanding places in North America for stargazing. In fact, it has the least light pollution of any other national park unit in the lower 48 states. One factor that makes this possible is simply the sparse human occupation of this region. The obvious impression one gets of wildness in the Big Bend is the lack of visible lights indicating a house or a town. Most urban areas have such an abundance of light that very few stars can be seen. Big Bend National Park is a refreshing exception.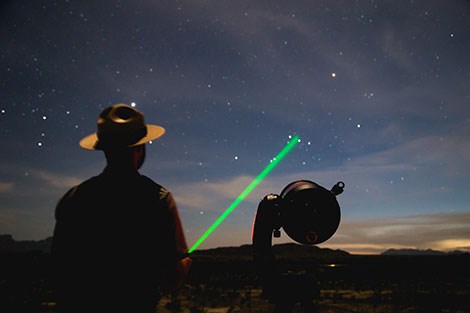 Night Sky Programs
Park Rangers and volunteers offer a variety of regularly scheduled night sky interpretive programs. Programs are fun, informative, and FREE. From star parties, to moonlight walks, our programs encourage discussions about the importance of dark night skies.
Check our latest weekly Ranger Program Schedule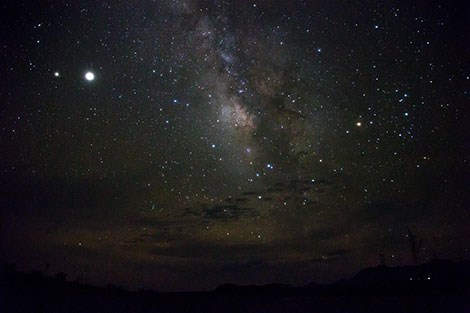 Do It Yourself
A simple thing like a pair of binoculars can give visitors the ability to see more of our stars than with the naked eye. Find a place away from developed areas, set up your lawn chairs, and enjoy an evening of meteor showers, constellation spotting, Milky Way viewing, or night sky photography.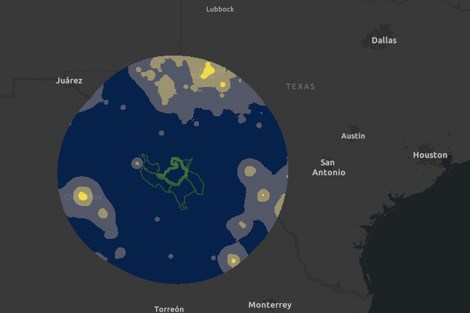 Night Sky Quality Map
Big Bend National Park has some of the darkest night skies in the lower 48 states. The main reason for the great quality of our night skies is due to the fact that Big Bend is far removed from large towns or cities. But as area towns, cities, and industries grow, the associated light pollution also expands toward Big Bend. In an effort to visualize the night sky quality of this area and understand how it's changing over time, Big Bend's Geoscientists in the Park (GIP) Intern Katy Abbott developed a
Nighttime Sky Quality map
.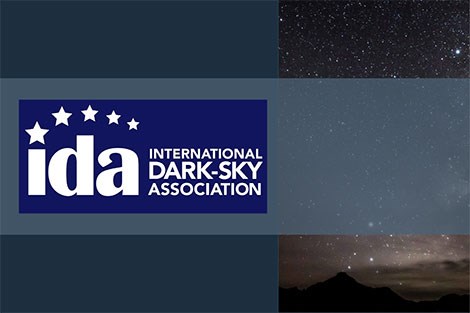 In 2012, Big Bend National Park was awarded International Dark Sky Park status by the International Dark-Sky Association. This process involved measuring and mitigating excess lighting in the park. The Natural Sounds and Night Skies division of the National Park Service has determined that Big Bend has the darkest night skies of any national park in the lower 48 states. Our neighbor, Big Bend Ranch State Park, is also an International Dark Sky Park. The combined protected dark skies in the Big Bend is 1,112,000 acres!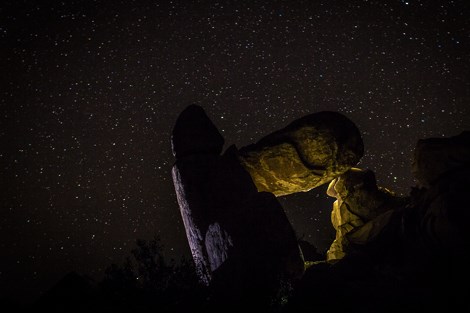 Further Dark Sky Reading
Why are dark night skies important?
Are you afraid of the dark?
Remember when you could see the Milky Way?


Last updated: December 7, 2022