Alerts & Conditions
CLOSURES
What Places/Roads are Closed Today?
Chisos Basin Water Line Repair
Due to a broken water line, there is currently NO WATER available in the Chisos Basin area. This includes the Lodge and Campground. Crews are working on the damaged section.
The Chisos Mountains Lodge remains open but will not resume serving food until the water is back on.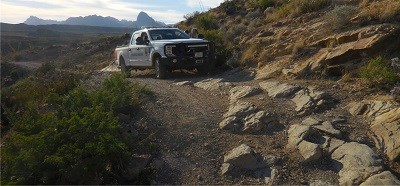 Roads:
The River Road and Old Ore Road are in unmaintained condition.
Travel on these primitive roads

REQUIRES High Clearance AND true Four-Wheel Drive

. It is NOT passable to passenger cars, minivans, motorhomes, and tiny crossover SUVs.
Trails:
Riverside Hot Springs Trail
The Hot Springs Historic Area is open. The riverside trail to the actual Hot Springs has reopened.
Last updated: November 25, 2022