Backcountry Use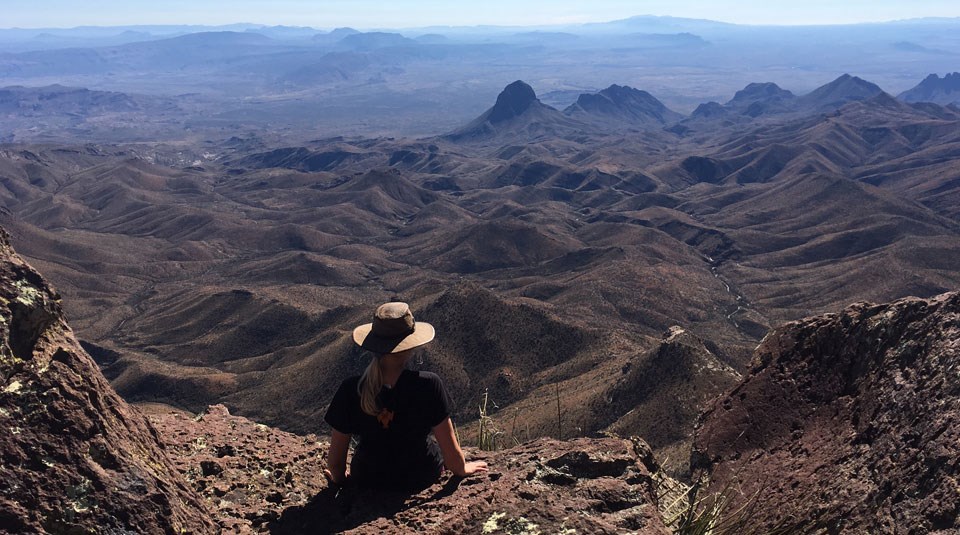 Big Bend's vast undeveloped areas provide excellent opportunities for backcountry experiences if you seek solitude, wilderness, and adventure! Use the information on the pages below to learn more about the types of backcountry use and planning and preparation for your next trip.
Coming to Big Bend with a large group?
Visitors planning on backpacking with large groups should be aware of the backpacking group size limit.
An organized group or individual party may not exceed a 15 person limit.
In the Chisos Mountains: There is only one Chisos backpacking campsite that can accommodate a group this size: it may be necessary to split the group to other campsites. Groups may split into separate campsites however the 15 person size limit cannot be exceeded.
In the desert: Groups over 15 people will also need to split up and backpack into separate, non-adjacent zones
Types of Backcountry Use

**NOTICE: as of February 2020, a selection of the most popular backcountry campsites are available for online permitting via www. recreation.gov

Backpacking
Primitive campsites along the Chisos Mountains Trails provide some of the ultimate Big Bend vistas and camping in the more remote areas of Big Bend's desert offers a unique backcountry experience.

Primitive Roadside Campsites
If you have a rugged vehicle, primitive camping in designated roadside campsites might be for you.
Horseback Riding
Visitors are welcome to bring and use horses in the park.
River Trips
Rafting, canoeing, and kayaking through the canyons of the Rio Grande can be an unforgettable experience!
Things to Know

Last updated: February 7, 2020