Backcountry Use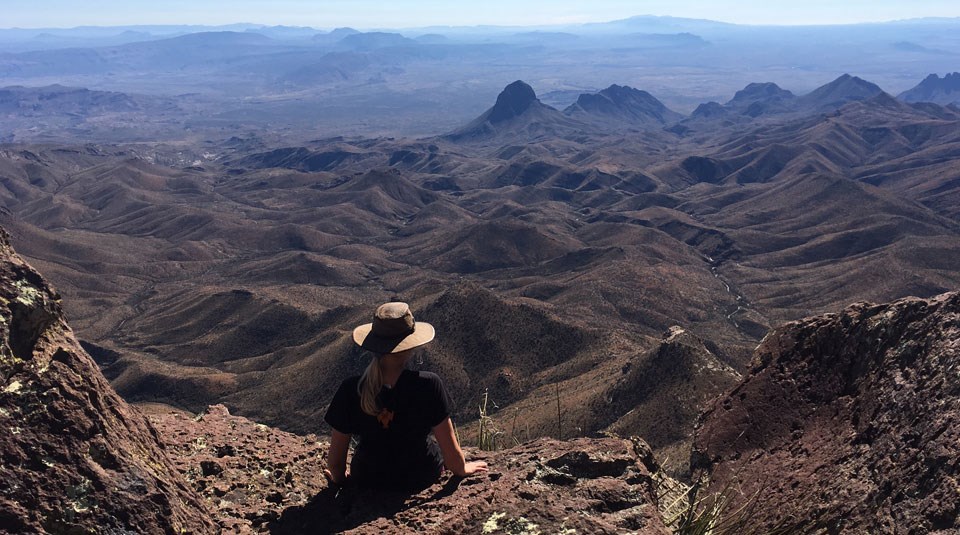 Big Bend's vast undeveloped areas provide excellent opportunities for backcountry experiences if you seek solitude, wilderness, and adventure! Use the information on the pages below to learn more about the types of backcountry use and planing and preparation for your next trip.
Visitors planning on backpacking with large groups should be aware of the backpacking group size limit. An organized group or individual party may not exceed a 15 person limit. There are only two Chisos Mountains campsites that can accommodate a group this size. Groups may split into separate campsites however the 15 person size limit cannot be exceeded.

As permits are issued only on a first-come, first-served basis, it is best to plan ahead and have alternative itineraries in mind, especially during peak visitation periods.

**NOTICE: beginning February 1, 2020 a selection of primitive roadside campsites and designated Chisos backpacking sites will be included in the online reservation system at recreation.gov. Read More
Types of Backcountry Use

Backpacking
Primitive campsites along the Chisos Mountains Trails provide some of the ultimate Big Bend vistas.

Primitive Roadside Campsites
If you prefer solitude to developed campgrounds, primitive camping in roadside campsites might be for you.
Wilderness Camping
Camping in the more remote areas of Big Bend's desert offers a unique backcountry experience.
Horseback Riding
Visitors are welcome to bring and use horses in the park.
River Trips
Rafting, canoeing, and kayaking through the canyons of the Rio Grande can be an unforgettable experience!
Things to Know
Backcountry Permits
Permits are required for all backcountry use, before you set up camp, for either day-use or overnight-use.
Backcountry Preparation and Safety
Knowledge and preparation can increase your comfort level and reduce your chances of injury.
Backcountry Regulations
Rules and regulations are in place to help you safely enjoy the backcountry and protect the national park.
Backcountry Food Storage
Do your part to properly store food, water and other edible items from wildlife.
Backcountry Water Sources
Big Bend is a desert park; backcountry water sources are ephemeral and unreliable.
Leave No Trace
Be a steward of the land; during your visit to Big Bend, do everything you can to minimize your impact on the desert landscape.
Solo Hikers & Boaters
Going solo? Fill out a solo hiker/boater form as a backup safety precaution.
Last updated: January 17, 2020