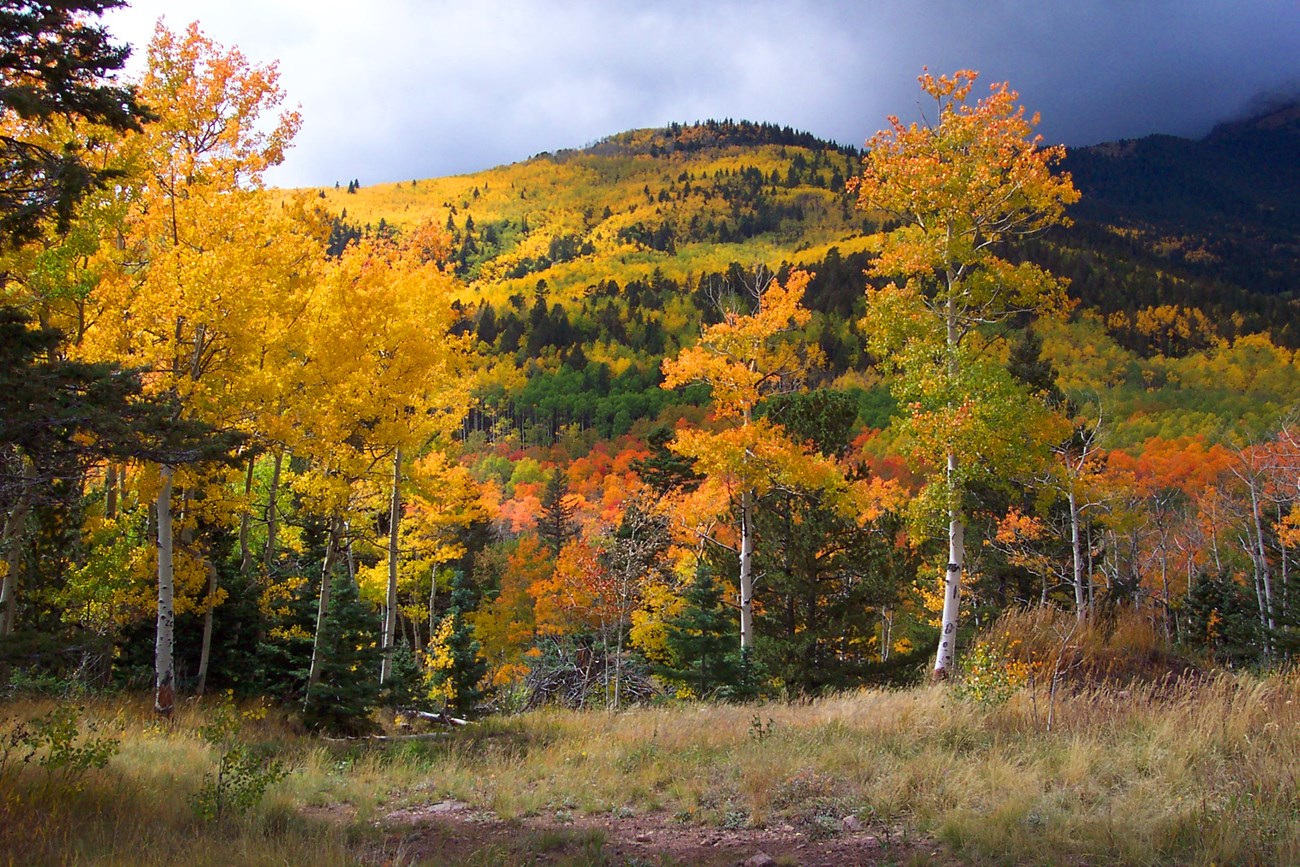 As the air begins to cool and frost clings to the still-green grass, we all excitedly anticipate the coming months of apple cider, cozy sweaters, and, most of all, the beautiful colors of fall leaves. They are easy enough to see strolling through your local city parks or even your own neighborhood, but it's truly something else to witness the glorious autumn blaze at a national park.

The crucial preservation work we do allows for people of all ages and from all walks of life to enjoy the beauty of nature year round, but the fall is a special time. From Rocky Mountain National Park's golden glow of the thousands of aspen trees that spread between the jagged peaks to Shenandoah's crimson maples covering its rolling hills, there is no better way to appreciate this special time of year than to take a stroll, drive, or hike through the park in your neighborhood.

While we're all aware of the simple fact that leaves change color in the fall, knowing it has something to do with the temperature, amount of light, etc., many of us are unaware of the specific details of this wonderful phenomenon. Learn more about the science behind everyone's favorite seasonal change.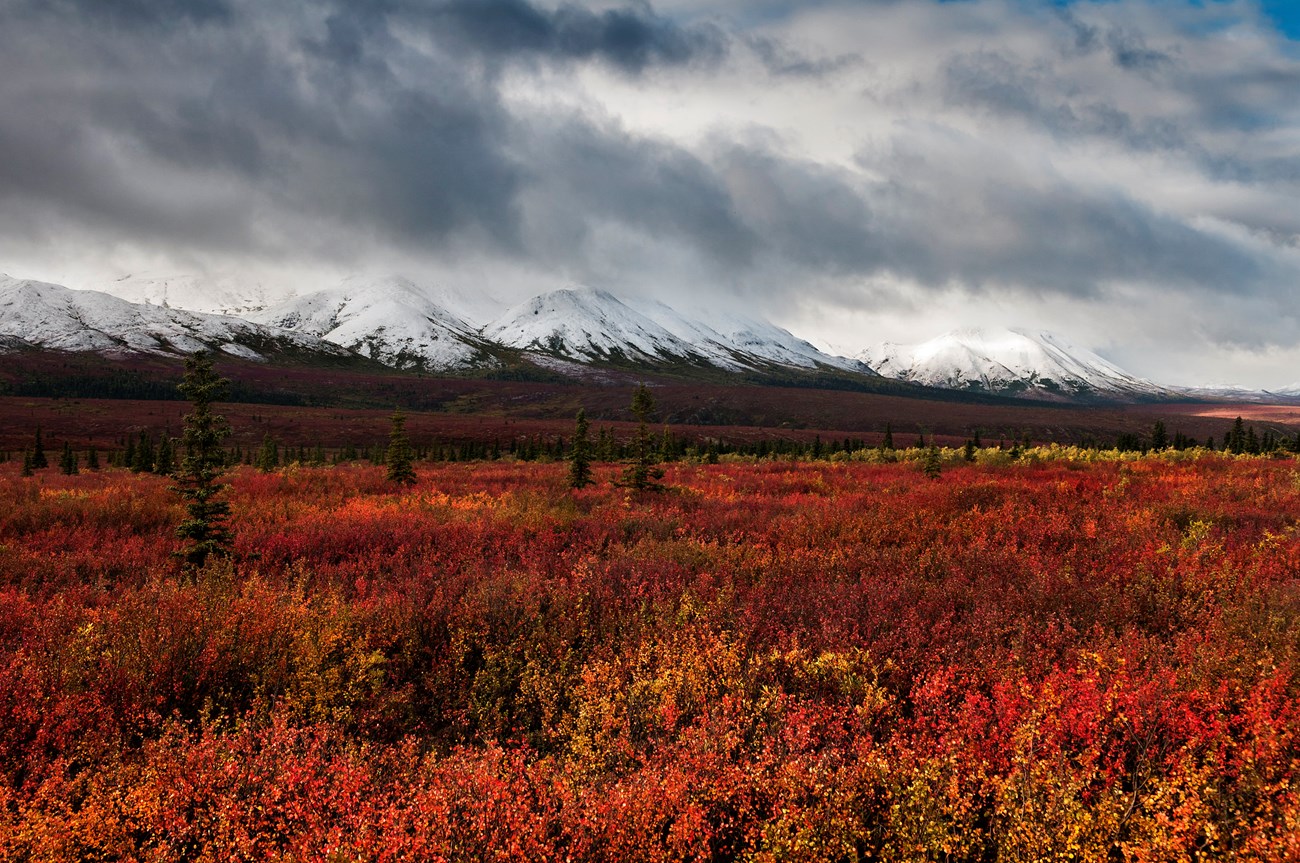 Wondering where to go?
Check out these parks from around the nation that have amazing fall color:
Blue Ridge Parkway - North Carolina & Virginia
While the vividly colored fall leaves of the Blue Ridge Parkway may grab your attention, don't forget to pull over and take a peek at the Parkway's fall wildflowers in bloom all along roads and trails.
Cedar Breaks National Monument - Utah
In addition to the beautiful red rocks of the Cedar Breaks cliffs, autumn brings about even more vivid color to the breathtaking landscape of the monument.
Glacier National Park - Montana
Not for the faint of heart, Glacier National Park boasts beautiful colors in the autumn season. Leaves begin to change in mid-September in the colder park, so if you plan to visit be sure to bundle up and prepare to be amazed!
Great Smoky Mountains National Park - North Carolina & Tennessee
Autumn is a beautiful time to visit Great Smoky Mountains National Park. Try some of the park's suggested autumn drives and hikes to enjoy fall in parts of the park that are a little less crowded.
Guadalupe Mountains National Park - Texas
A little bit of a late "bloomer," the leaves in Guadalupe mountains usually change starting in mid-October through mid-November, making it a great place to see some of the last fall colors before winter hits.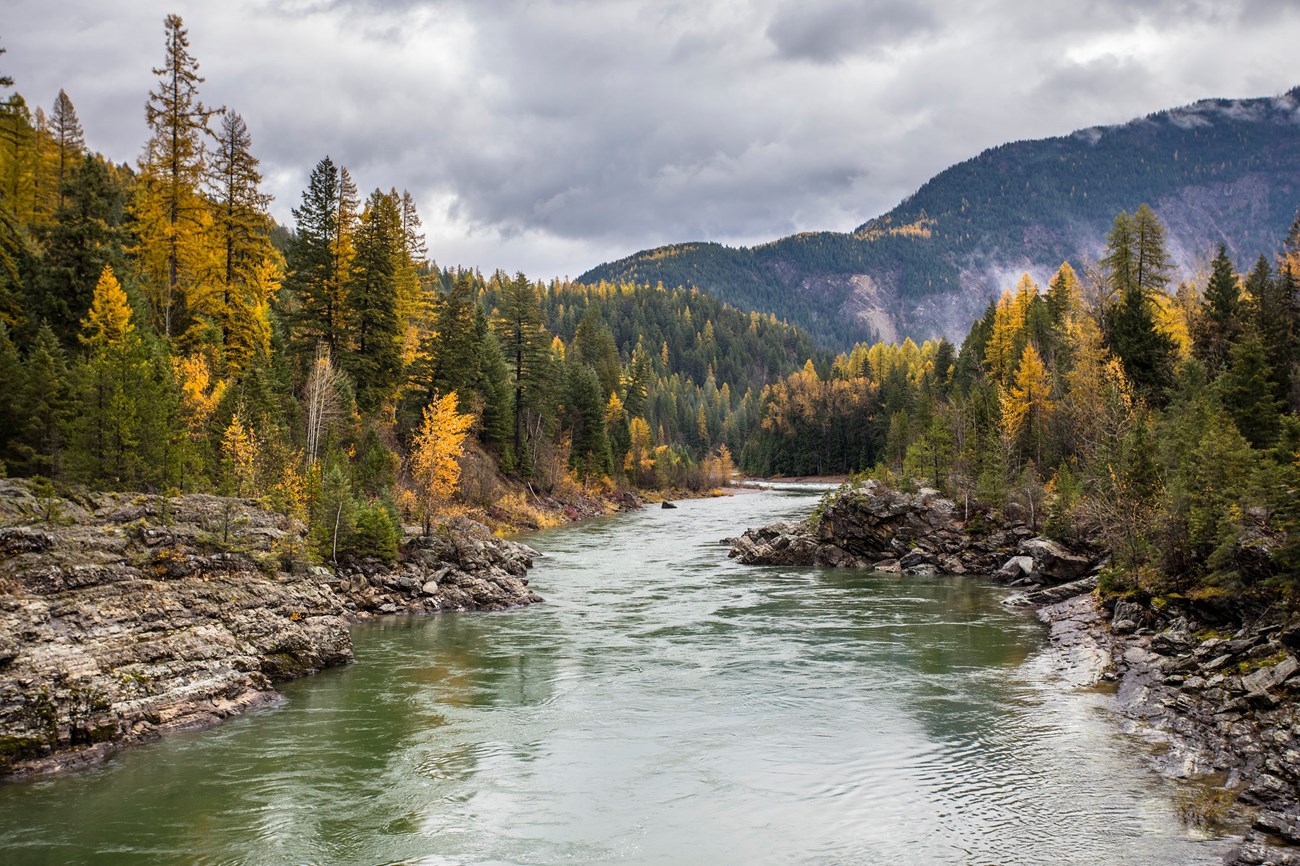 Natchez Trace Parkway - Alabama, Mississippi & Tennessee
Take a leisurely drive through the Natchez Trace Parkway and enjoy the crimson foliage and the crisp autumn air with a variety of mile markers to guide your way.
Rocky Mountain National Park - Colorado
When you think of Rocky Mountain National Park in the fall, the first thought is of aspen trees. Follow the color as it cascades down the peaks from the subalpine zone down to the montane zone.
Saint Croix National Scenic Riverway - Wisconsin & Minnesota
Enjoy a more quiet time along the Saint Croix National Scenic Riverway as you paddle along and take in the beautiful, leisurely corridor of fall foliage.
Shenandoah National Park - Virginia
Perhaps most famous for its fall color, Shenandoah National Park provides breathtaking views of never-ending valleys full of the entire spectrum of fall colors. Take a drive or hike through these forests with the closest stop only a short 70 miles outside of metropolitan Washington, DC.
Yosemite National Park - California
Consider a gentle stroll along the old road from Badger Pass ski area to Bridalveil Creek Campground to take in Yosemite's glowing aspen groves.

Don't worry—these are not the only places to enjoy the sights of the season. Find a park in your area.