"There were graceful curves, reflected images, woody heights, soft distances; and over the whole scene, far and near, the dissolving lights drifted steadily, enriching it, every passing moment, with new marvels of coloring." -Mark Twain, Life on the Mississippi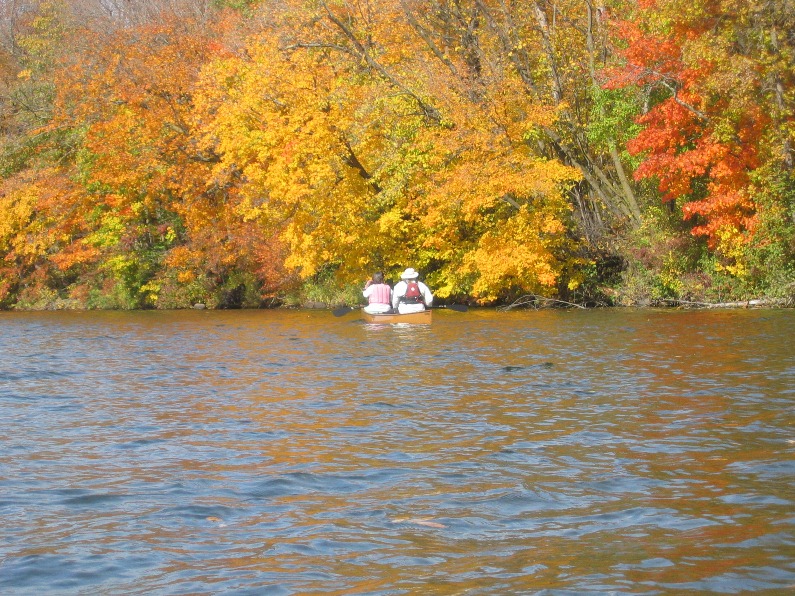 With the seasonal change the river begins to grow quiet. Visitation on the St. Croix and Namekagon drops dramatically after Labor Day weekend, and the sound of canoes and kayaks, laughter and conversation, begin to fade as if echoes passing downriver. Yet this is perhaps the best time of year to paddle the Northwoods.

 

The fleeting colors offered by hardwood trees, even though affected by drought, are now near their peak. Yellow, gold, and flaming red hues tint the shorelines, sunlight swirls on water, and every paddle stroke offers a reflection on the passing of time.

 

This year water levels have been in an "all or nothing" pattern. Two unusual high water events caused by early season heavy rainfall in the St. Croix River watershed, kept river levels near or above record levels in late spring and early summer. The weather took a turn to the dry side after that, and due to minimal rainfall river levels have steadily dropped.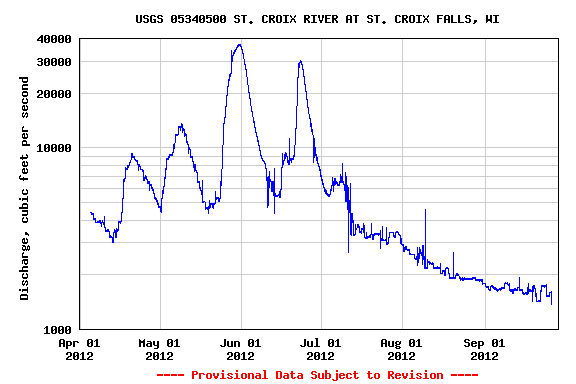 In a normal year river flows will increase slightly for a few weeks in late September and early October even without rainfall. Trees and other vegetation, which have been taking life-sustaining water from the ground for months, begin to go dormant in preparation for winter, allowing extra water to continue winding its way underground to the rivers for a few weeks. While this will help river levels slightly for now, as is the case in many areas of our region (and country) replentishing rainfall is needed this fall, as well as good snowfall this winter, to recharge groundwater levels by next spring.

 

In the meantime the weather forecast for this weekend appears dreamlike for those who love the Northwoods. Highs in the middle 70's, cool and crisp "campfire" perfect evenings, and the sound of moving water beckons...

 

Anyone interested in a late season paddle?