Fall Colors Report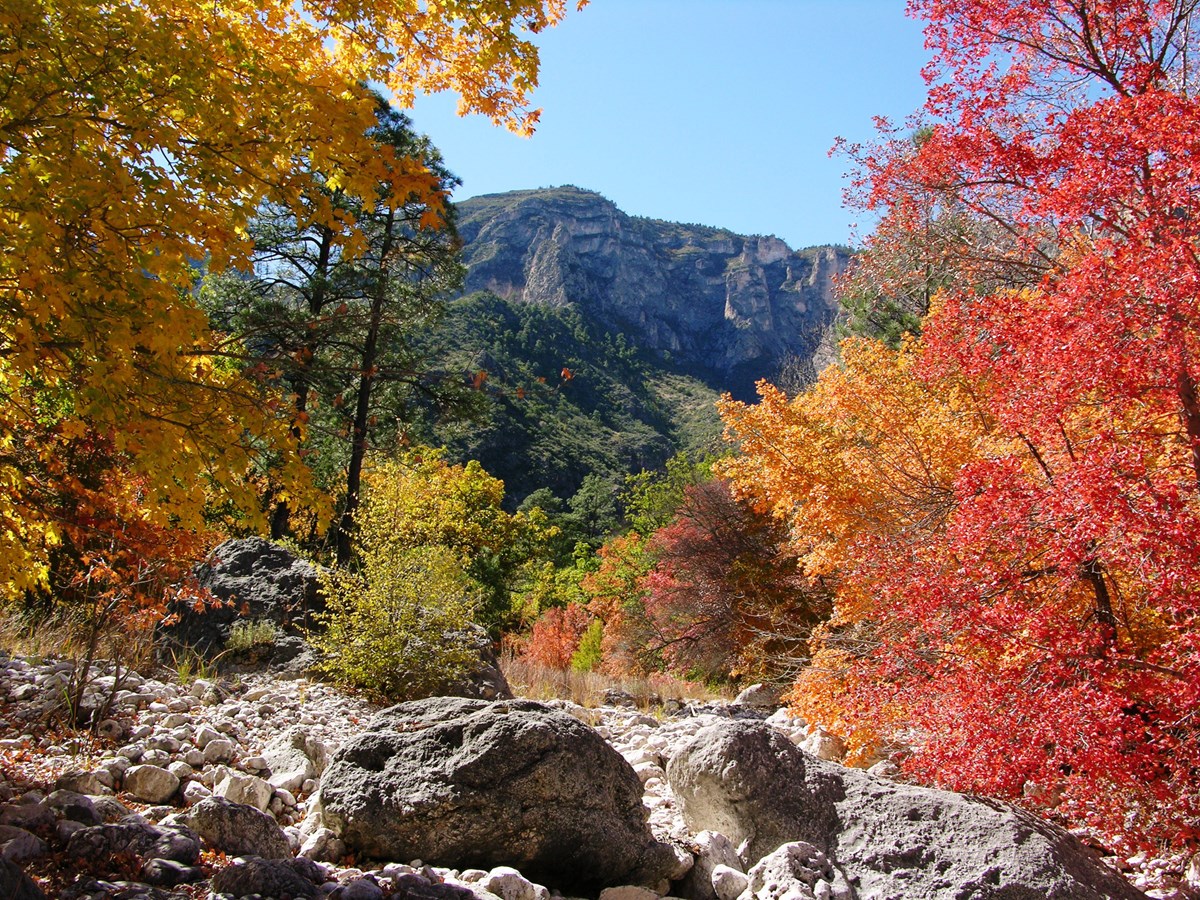 2017 fall color season information
The fall colors season in Guadalupe Mountains National Park typically begins in mid-October and continues through mid-November. However, several environmental factors may affect the timing and itensity of the color change and season length - temperature, sunlight, and soil moisture.
To accommodate as many fall color visitors, please consider carpooling when possible; parking is first-come, first-serve and limited in McKittrick Canyon, Pine Springs, and Frijole Ranch.

Current fall colors status - Saturday, December 2
Most fall foliage areas in the national park are past peak, but some color may remain in areas affected by milder fall temperatures - Smith Spring Trail and Pratt Cabin in McKittrick Canyon. Color conditions at Dog Canyon are past-peak; NM SR 137 remains closed.

Stay tuned for additional fall color updates and be sure to visit us on Facebook and Instagram where we will post information about color change in the different areas of the park.
https://www.facebook.com/guadalupe.mountains/
https://www.instagram.com/guadalupemountainsnps/
Last updated: December 2, 2017