Fall Colors Report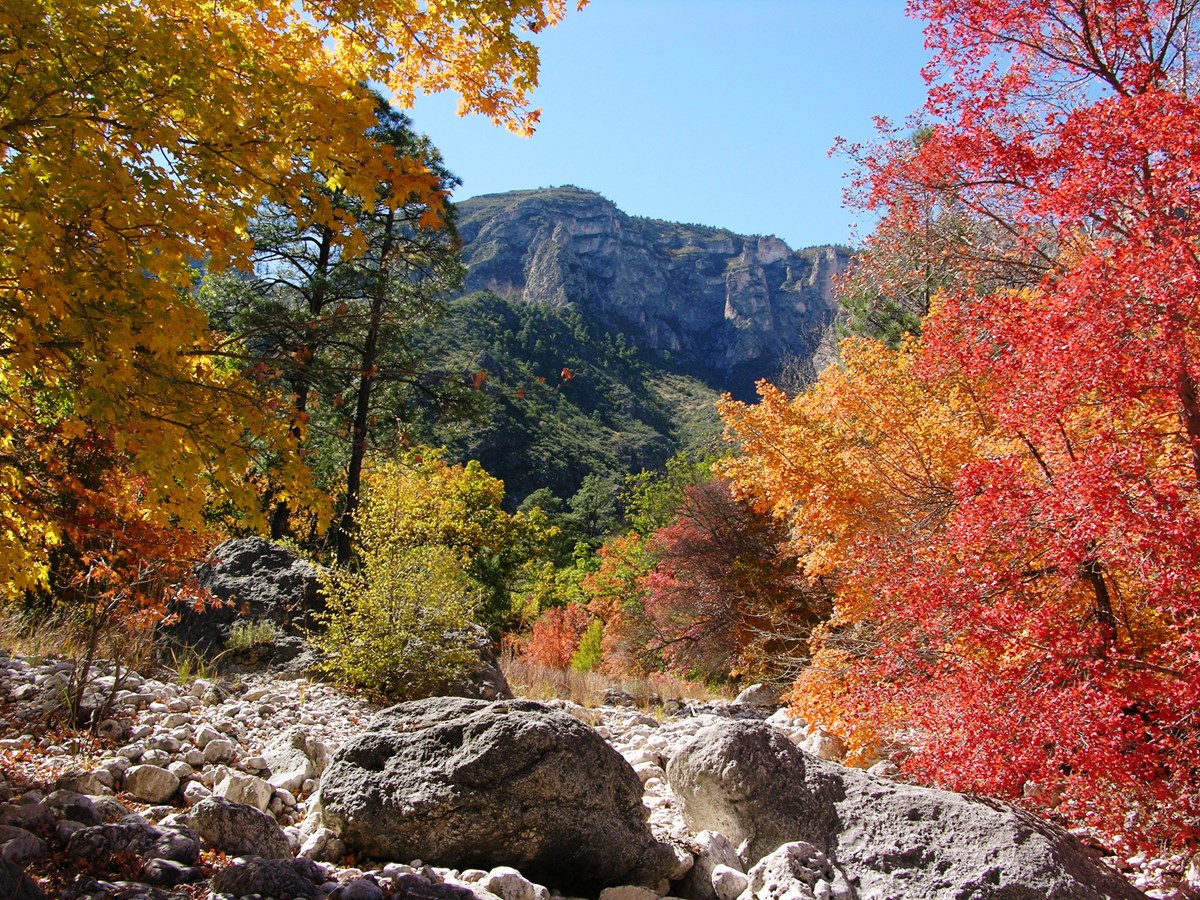 2018 fall color season information - Past Peak
The fall colors season in Guadalupe Mountains National Park typically begins in mid-October and continues through mid-November. However, several environmental factors may affect the timing and intensity of the color change and season length - temperature, sunlight, and soil moisture.

To accommodate as many fall color visitors, please consider carpooling when possible; parking is first-come, first-serve and limited in McKittrick Canyon, Pine Springs, and Frijole Ranch. Guadalupe Mountains National Park is a U.S. Fee Area - collected fees or America the Beautiful passes are required for entrance to the national park.


Current fall colors status - Tuesday, November 20, 2018
The fall foliage season in the Guadalupes has come to an end - our trees are past peak with little vivid color, frequent leaf carpet on the trails and scattered faded remnants on the trees to be observed.

To see all the 2018 fall color season recaps, visit us on Facebook or on Instagram to see some of the great photos sent by staff and visitors that captured the 2018 fall colors here in the Guadalupes!
https://www.facebook.com/guadalupe.mountains/
https://www.instagram.com/guadalupemountainsnps/
Last updated: November 21, 2018