Article
Top Ten Tips for Visiting Muir Woods
Are you ready to explore Muir Woods this summer?
Our park rangers and staff have put together this Top 10 List of things to know before visting Muir Woods National Monument. Click on the links to learn more. Be sure to recreate responsibly and have a blast at this ancient redwood forest!
Plan ahead. Reserve, relax, plan ahead & enjoy the Woods! Make your parking reservation here. Parking reservations are required ahead of time.
Be patient and flexible. Hundreds of thousands of people visit Muir Woods during the months of June, July, and August. Traffic and narrow winding roads to Muir Woods often make the drive longer than expected.
Cell service. There is NO cell phone service or WiFi at or around Muir Woods National Monument. Download your parking reservation in advance.
Pets. Pets are not permitted in Muir Woods. The park is very small and can get very crowded. To protect the wildlife, other visitors, and your pet, we suggest that you visit nearby areas such as the Coastal Trail at Muir Beach, and some trails in the Marin Headlands where they are permitted. For more information please click here.
Visitor Center: A Great Start. The visitor Center and Park Ranger Orientation Stations provide orientation, information, and trip-planning advice. Park staff and park partners are on duty.
Park Passes. If you're an America the Beautiful pass holder ("Annual," "Military," "Senior," "Access," or "Volunteer"), you enjoy free entry to more than 2,000 federal recreation sites, including Muir Woods National Monument. Parking reservations are required at gomuirwoods.com.
Digital guide to enhance your experience.
Download the free NPS app (and offline content) before you arrive.
Trails: Choose Your Own Adventure. Muir Woods National Monument contains 6 miles of trails. There is a 1/2 hour loop, a 1 hour loop, and a 1 1/2 hour loop as well as longer hikes on trails that extend into surrounding Mount Tamalpais State Park. View a map of Muir Woods and its vicinity. All of these walks afford views of old-growth coast redwoods, the tallest living things in the world.
Be a Junior Ranger! Want to learn even more about your parks and earn cool badges along the way? Ask for our Junior Ranger Booklet at the vistior center or Orientation Station. Junior Ranger activities are fun, informative, and free!
Explore beyond our borders.
The greater Muir Woods/Golden Gate National Recreation Area includes much more than the park. Plan your trip to take in the beautiful public lands, and natural wonders including Muir Beach and Muir Beach Overlook, Marin Headlands and Mount Tamalpais State Park.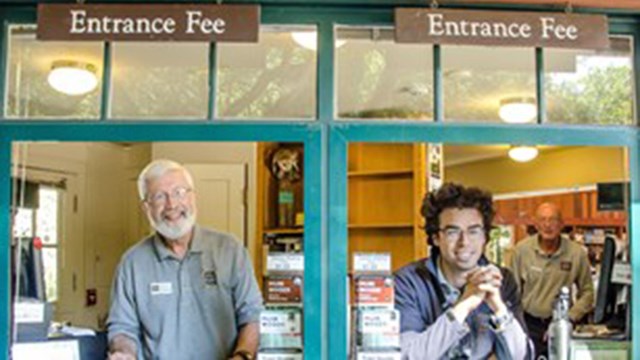 Operating Hours
Learn about Muir Woods hours and days of operations.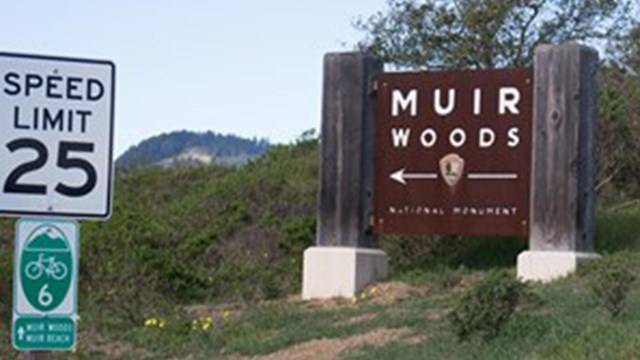 Directions
Transportation to Muir Woods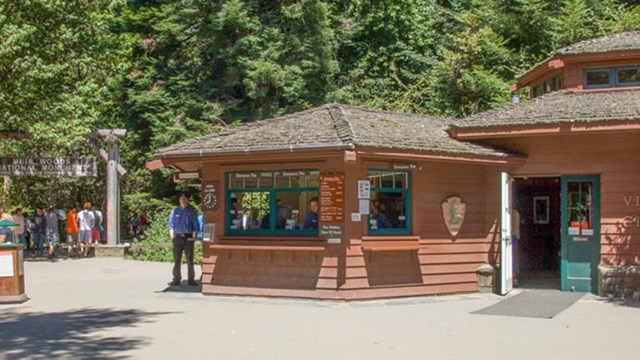 Fees and Passes
Entrance Fees and Passes
Last updated: August 31, 2021