Be A Junior Ranger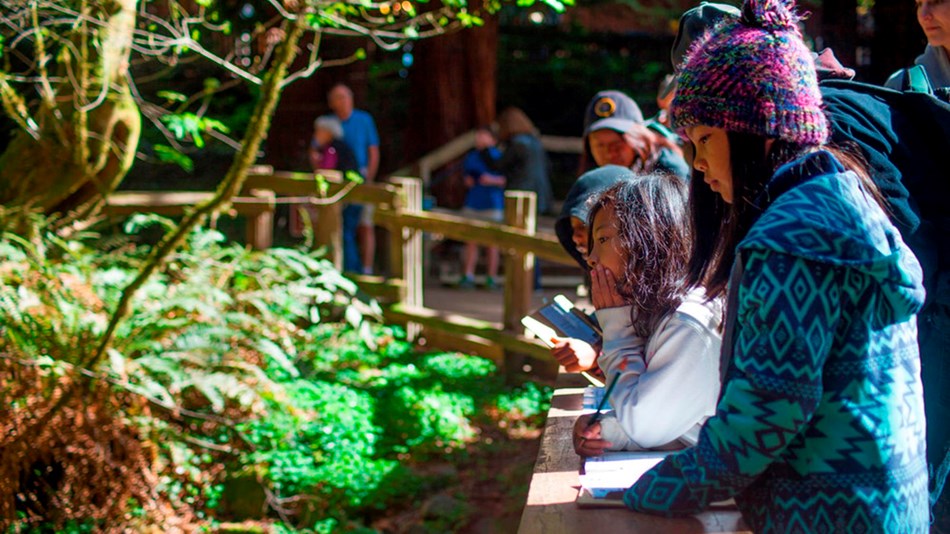 Get The Muir Woods Junior Ranger Book
Two children complete their Junior Ranger Books while standing on a bridge at Muir Woods
At Muir Woods you can become a Junior Ranger! As a Junior Ranger you'll care for our national parks. You will also discover new ways to enjoy the outdoors. Even after you leave Muir Woods, take time to teach others what you learned! There are Junior Ranger programs all over the country at almost all national park sites!

When you visit Muir Woods, the visitor center can give you the Junior Ranger book and a pencil. After you spend some time in the forest and fill out the pages in the book, return to the visitor center. A ranger will talk to you about your time in the park, what you learned and what you are still curious about. After this conversation the ranger will do the Junior Ranger Pledge with you and then you get your badge!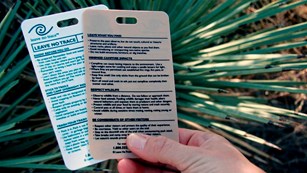 Play The Leave No Trace Game
Person holds up the Leave No Trace Cards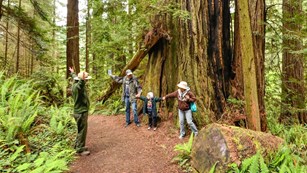 Learn More About Hiking With Kids
A ranger stands with two adults and a child acting out the width of a redwood tree in the forest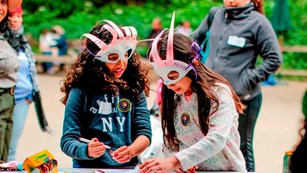 A Ranger's Ideas On Visiting With Kids
Two children make and wear colorful bird masks
It is important to come to national park sites prepared. National parks are great places for the whole family to have fun. They are also wonderful places to learn how to take care of our environment.

Every Kid Outdoors gives U.S. fourth graders and family members free entry to national parks! To get a pass, fourth grade students can visit the bilingual Every Kid Outdoors website. First, do a short educational activity. Then download a paper voucher to print and bring along when visiting a national park!


Last updated: December 18, 2020