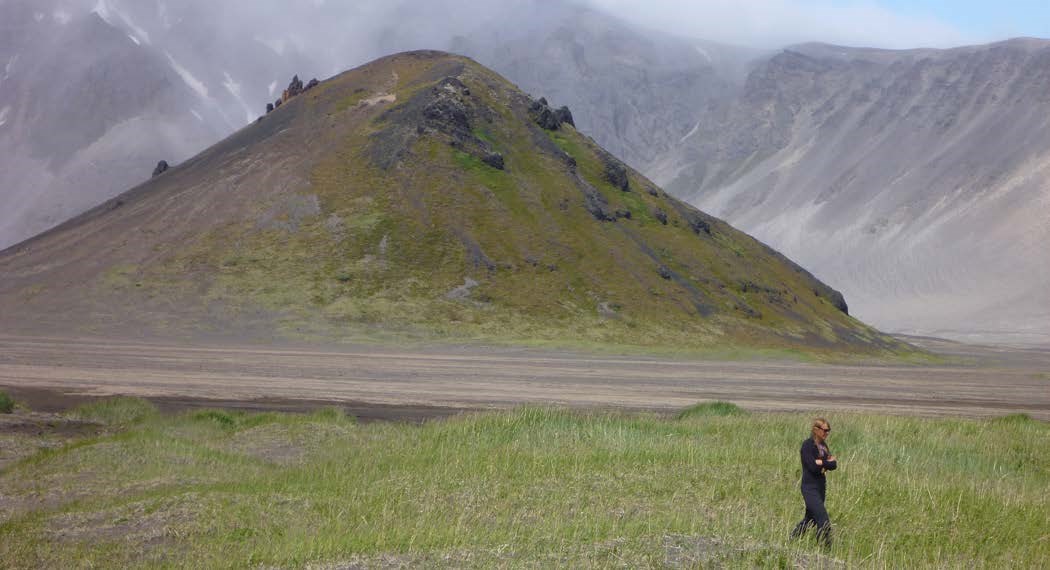 Introduction
Domes form from the slow extrusion of highly-viscous silicic lava. These lavas are too thick to spread out into a lava flow. Most domes are small and many do not have a crater.

Some dome-forming eruptions start with highly explosive eruptions that wane into dome-building ones as the gas content in the magma decreases. Other dome-building eruptions begin effusively until the growing dome explodes or collapses to produce pyroclastic flows.

Volcanic domes can form volcanic edifices in their own right such as Lassen Peak in Lassen Volcanic National Park. Domes also occur in clusters. Domes are also frequently extruded in the summit craters of composite volcanoes such as at Redoubt Volcanoes in Lake Clark National Park. Domes may also grow within calderas as part of a post-caldera eruptive phase.

Domes are sometimes called lava domes.
National Park Domes
At least 12 units of the National Park System contain volcanic domes, including:
Lassen Volcanic National Park contains multiple lava domes. Lassen Peak is the world's largest dome with a peak elevation of 10,457 feet (3,187 m). It was emplaced 27,000 years ago. Chaos Crags are a set of six lava domes that grew during eruptions approximately 1,050 years ago.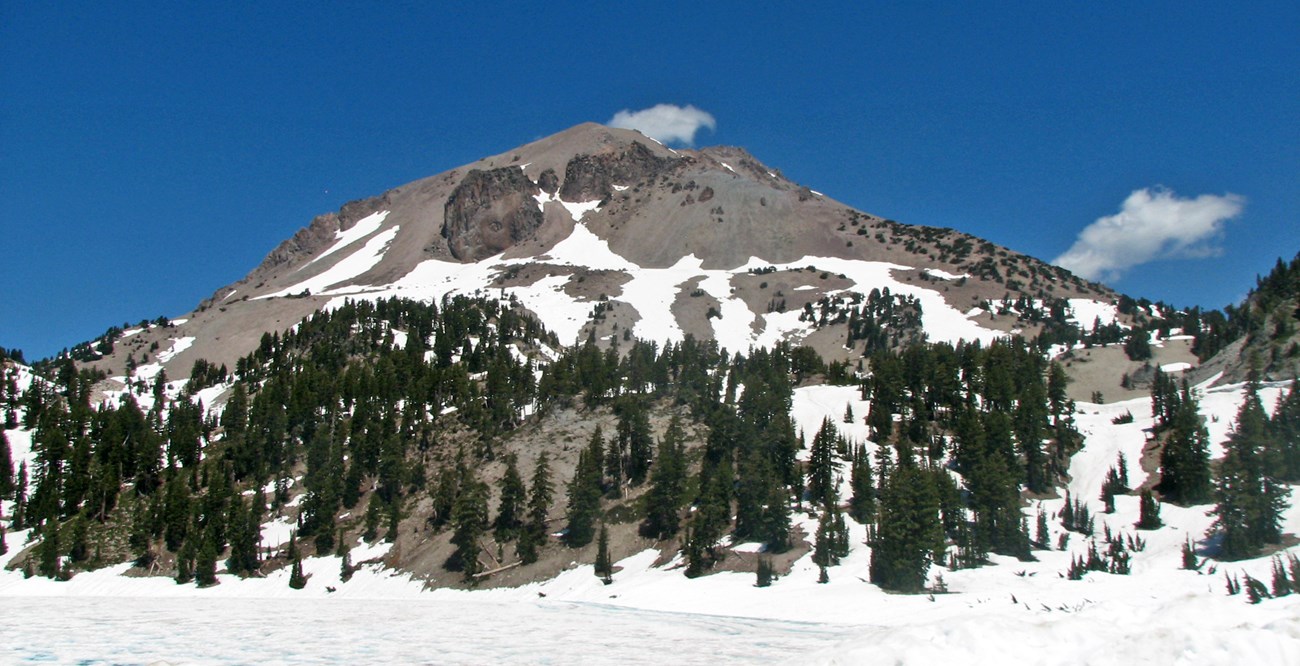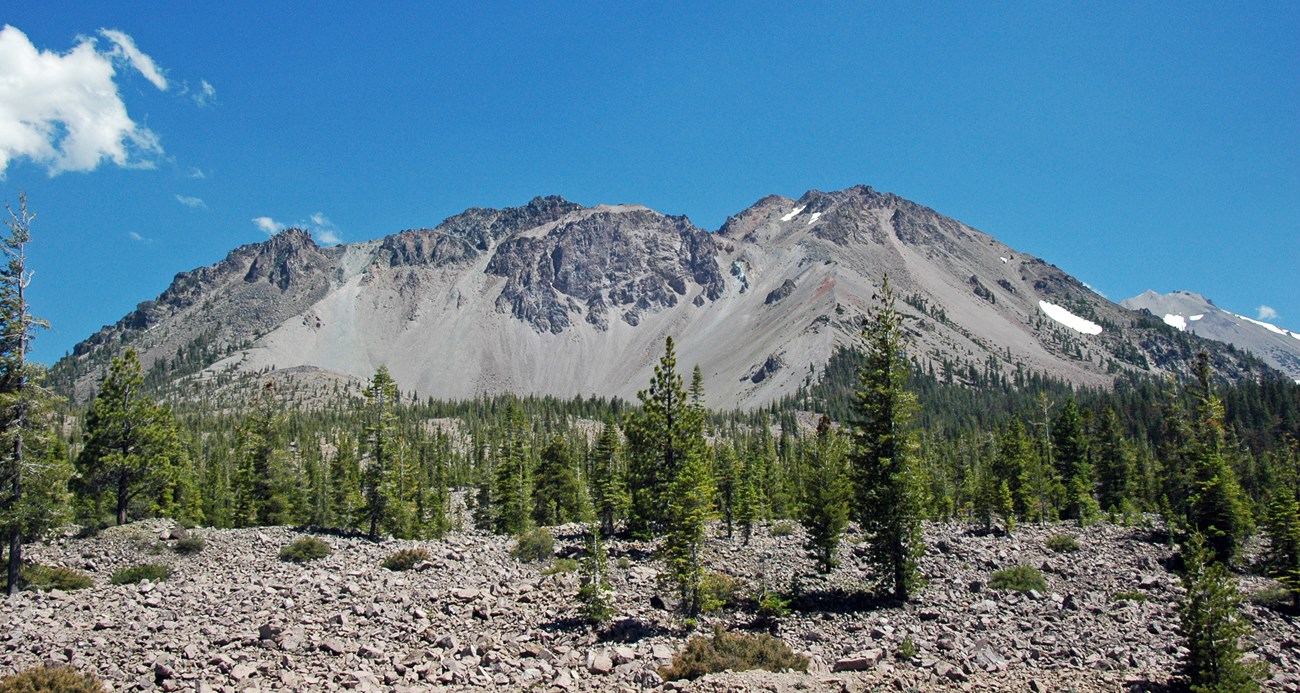 Novarupta Dome in Katmai National Park was emplaced at the end of the Valley of Ten Thousand Smokes eruption in 1912.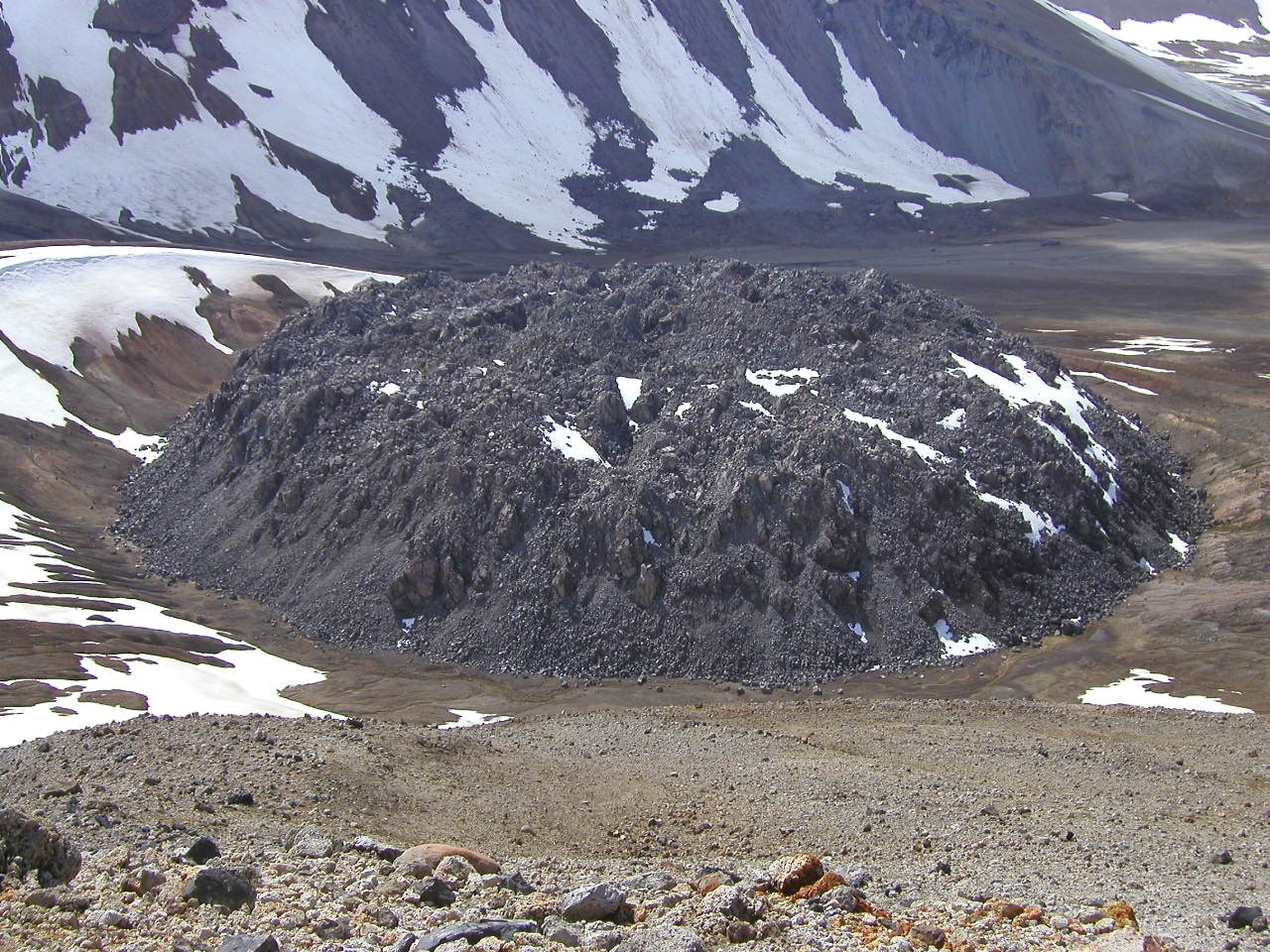 In Valles Caldera National Preserve, at least seven lava dome complexes formed along the ring fracture of the Valles Caldera during postcaldera volcanic activity.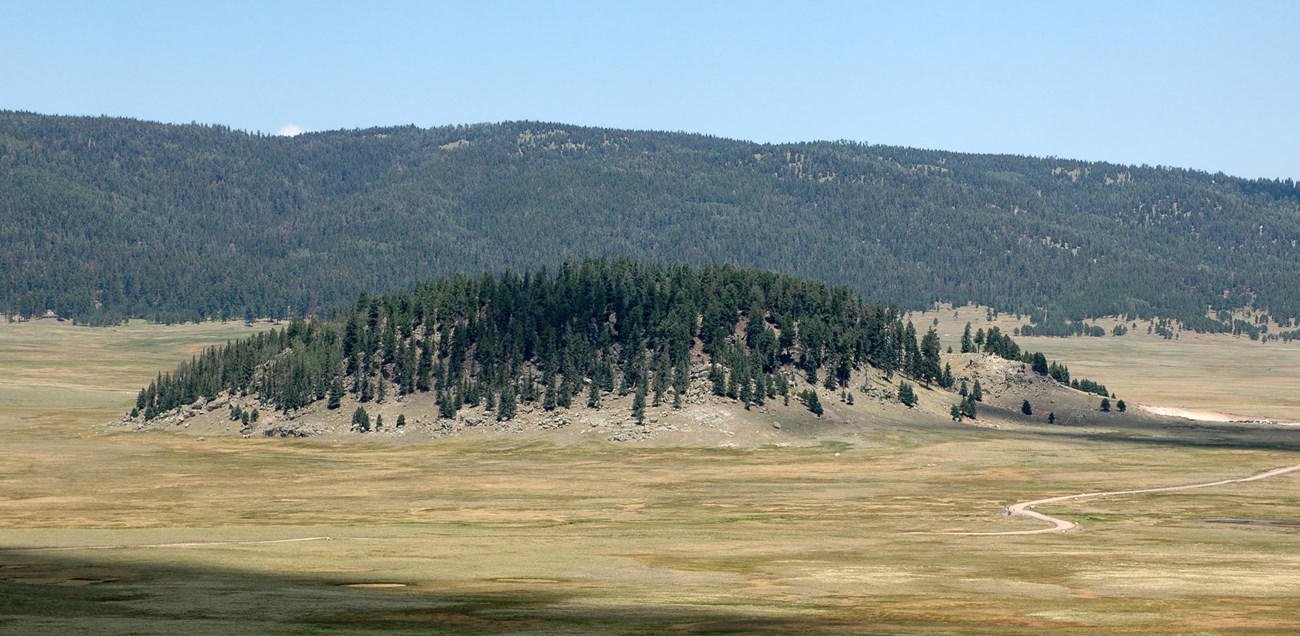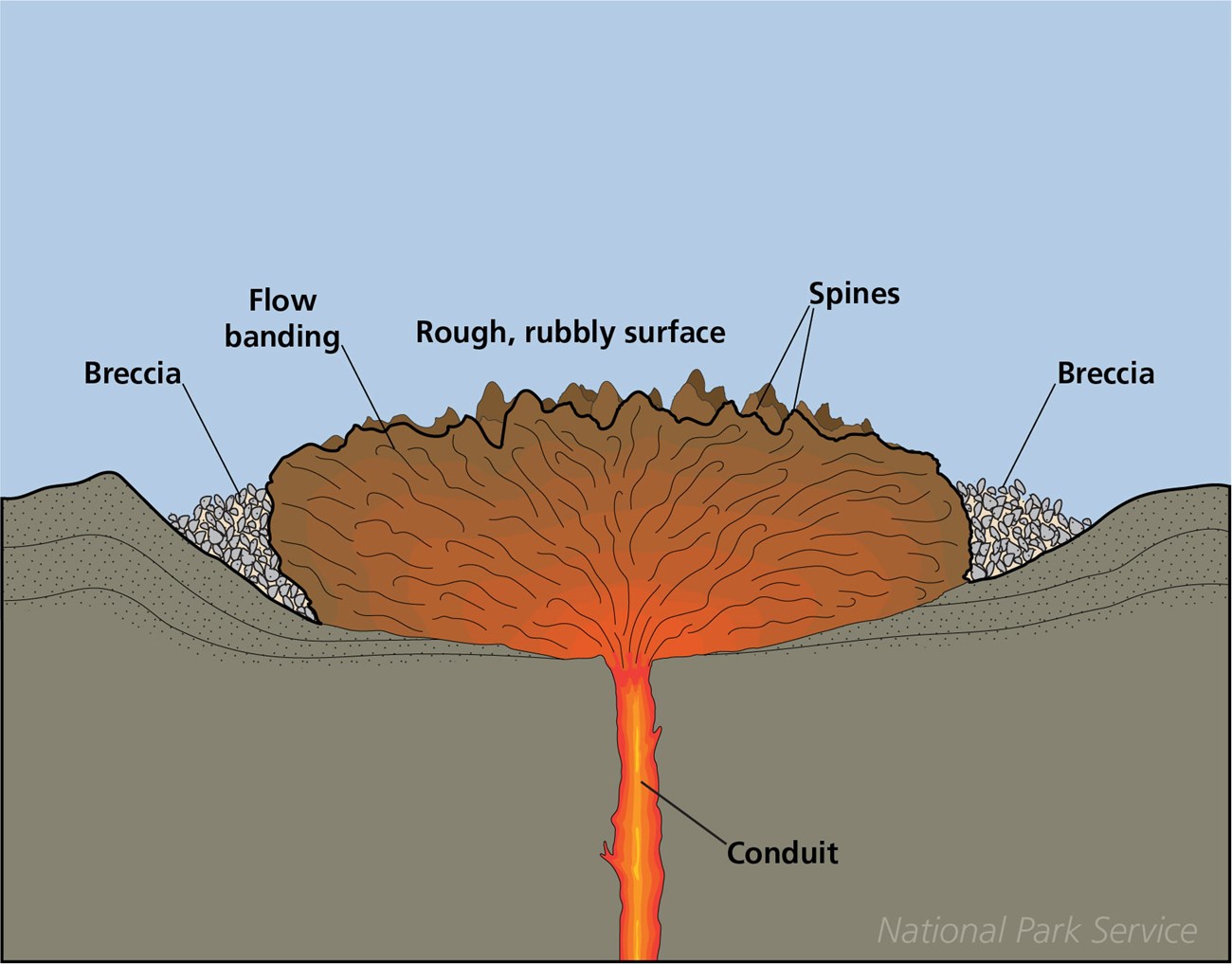 Because they are made up viscous lava, domes are usually steep-sided. They typically have rough brecciated surfaces, and sometimes they have glassy rinds due to quenching of the hot lava once it was erupted onto the surface.

Most domes are relatively small volcanoes with limited volume.
Magma Composition
Domes are usually made up of silicic lavas (dacite, rhyodacite, or rhyolite) since high viscosity is necessary to form domes.
Eruption Styles
Dome-building eruptions themselves are usually non-explosive, but growing domes may collapse to produce explosive eruptions and pyroclastic flows. They collapse because they may become over-pressured from gases trapped inside or become over-steepened.

Domes usually grow in a single eruptive episode that frequently last days-to-months.
Occurrence
Lava domes may occur anywhere there is silicic volcanism, such as in volcanic fields in subduction zones in continental environments. They may occur as clusters of domes, with each dome forming a volcanic edifice in its own right.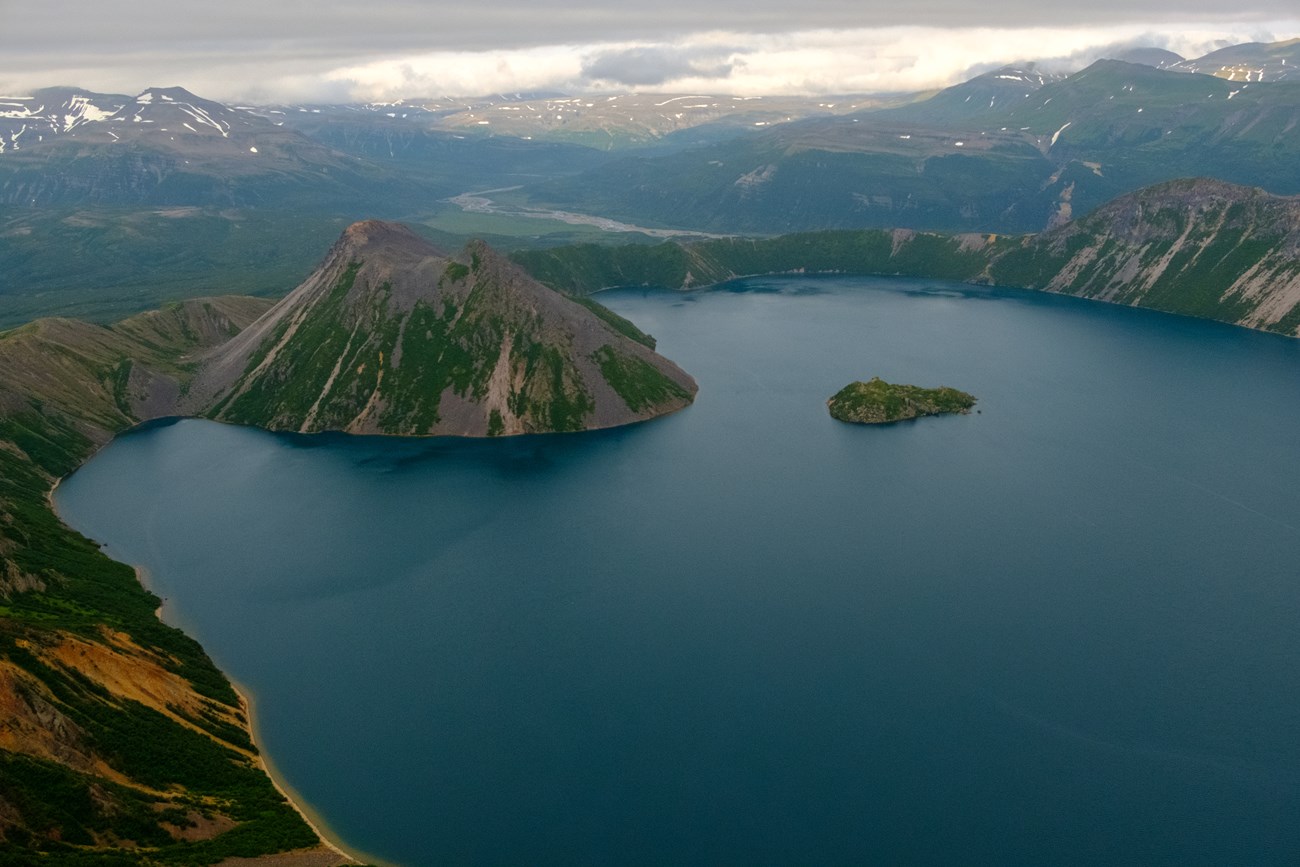 In addition to forming their own volcanic edifices, domes are frequently components of composite volcanoes. They grow in the summit craters of composite volcanoes during eruptions. Domes intruded just below the surface (crypodomes) may cause a flank of a composite volcano to bulge.

Dome growth also frequently occurs within calderas as part of post-caldera volcanic activity. The most recent volcanic eruption at Crater Lake produced a subaqueous dome 4,800 years ago.
Geologic Features on Lava Domes
Fumaroles
Fumaroles are common on growing or cooling lava domes. Fumaroles on the Novarupta Dome that formed at the end of the 1912 Valley of Ten Thousand Smokes eruption in Katmai National Park had temperatures as high as 554°F (290°C) in 1919-1920. These fumaroles gradually cooled and became less vigorous over the next several decades before extinguishing.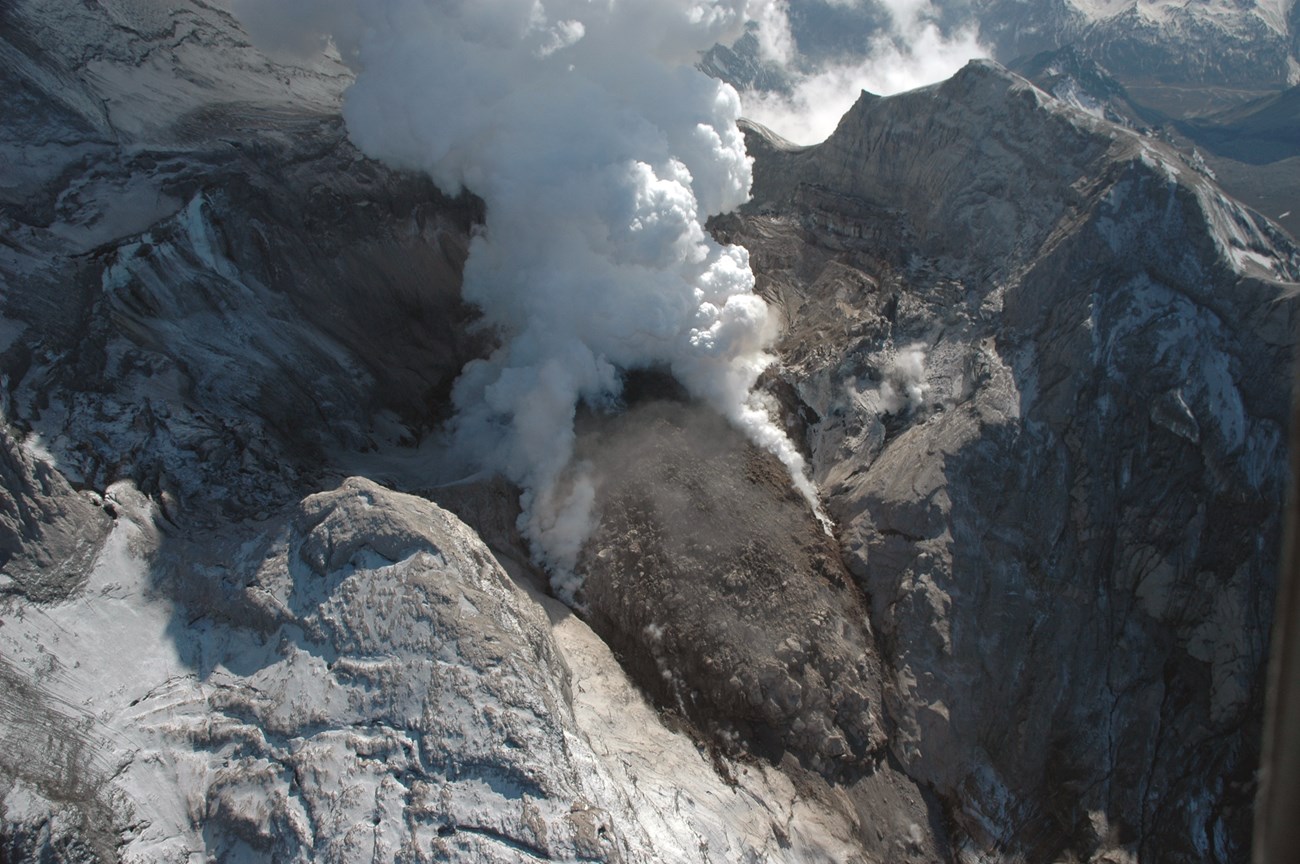 Learn More
Rubbly surface
Rough, blocky, and rubbly surfaces are characteristics of lava domes as the surface brecciates during emplacement and cooling.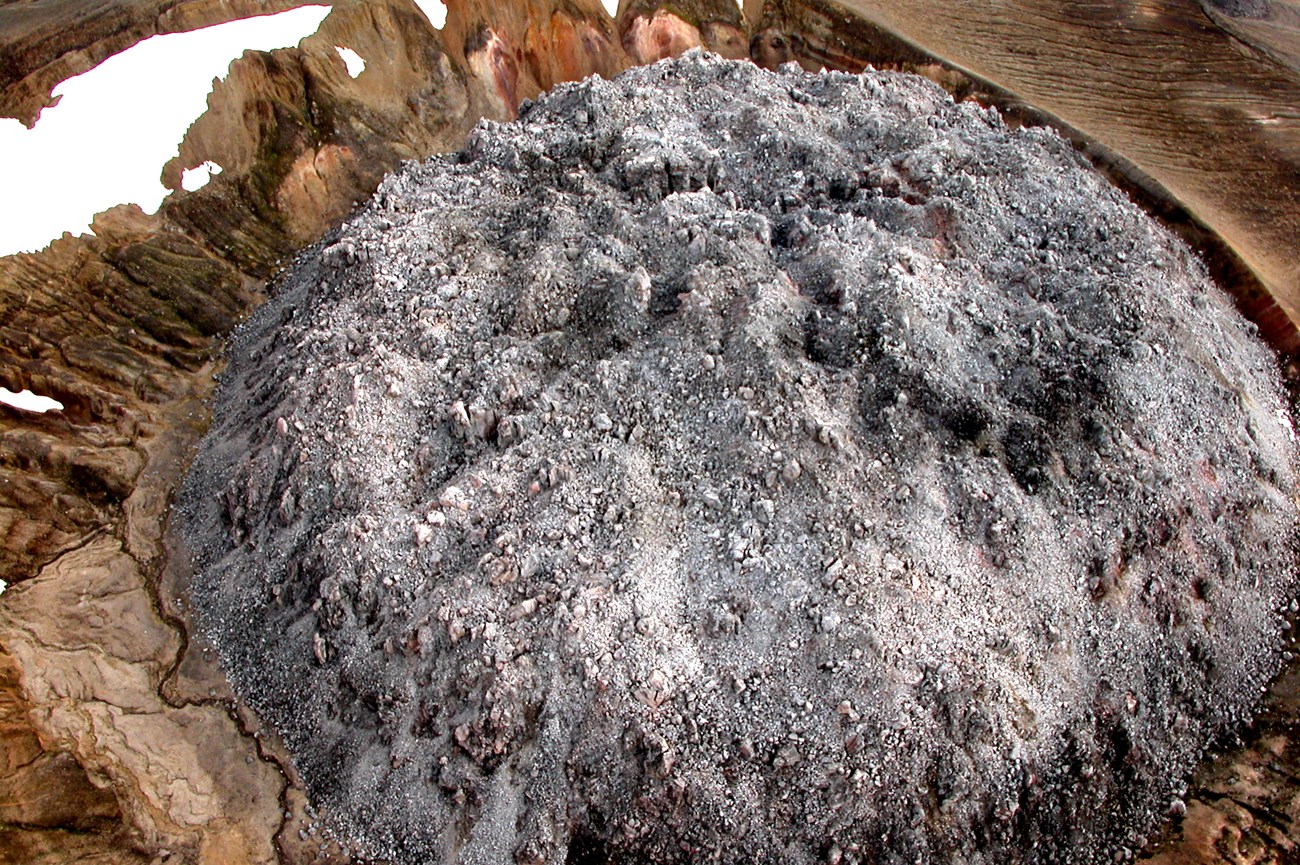 Flow banding
Flow banding is common in intermediate and silicic lavas and forms during magma or lava movements. Flow banding in lava domes can result from differences in composition and/or texture.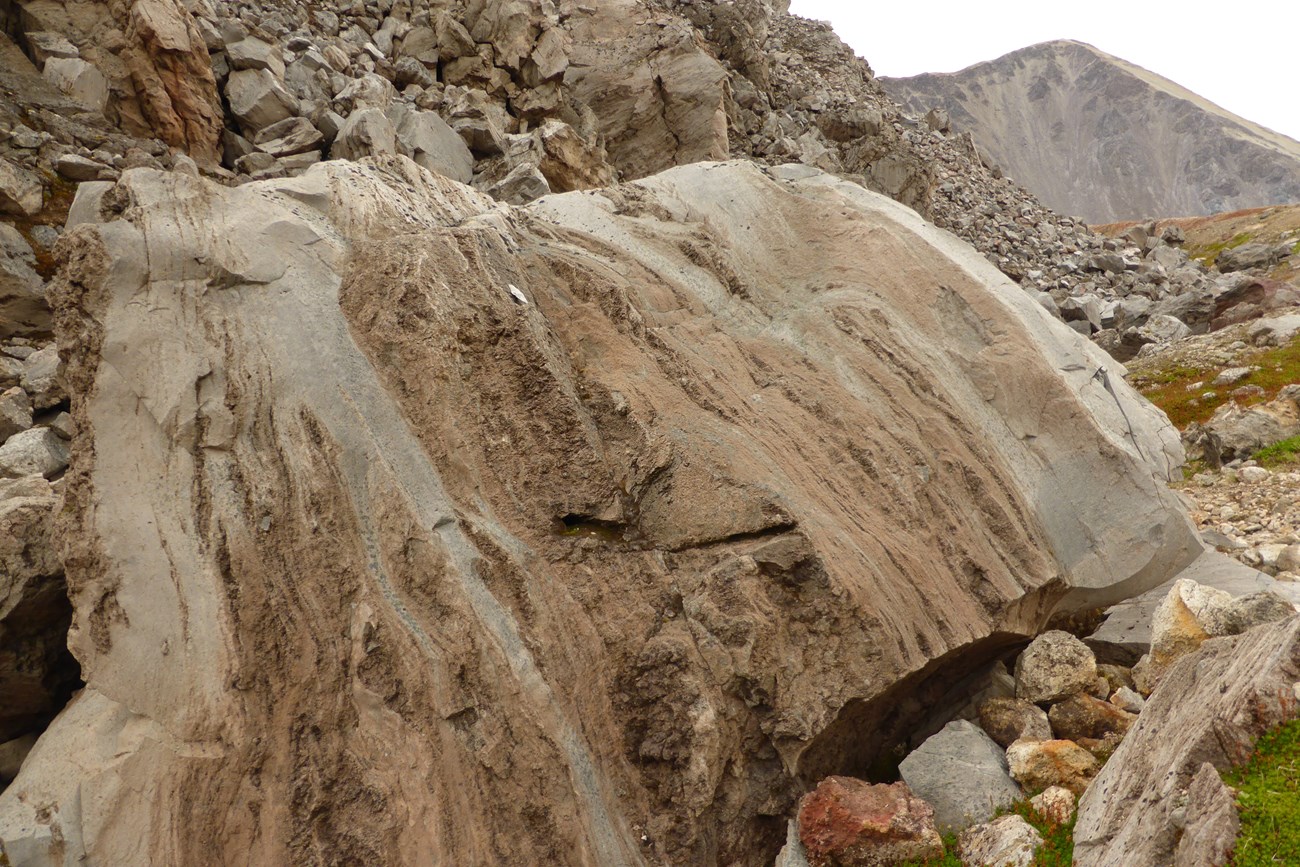 Volcanic Hazards
Lava domes present significant geohazards in their immediate vicinity. Dome collapse can occur unpredictably and produce explosive eruptions and pyroclastic flows.

National Park Sites with Volcanic Domes