Management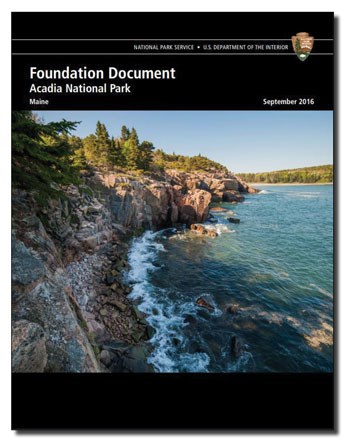 The
Foundation Document for Acadia National Park
, first published in September 2016, is now available for
free download online
(80 pages, 16.5 MB, PDF, screen reader accessible). Every unit of the national park system will have a foundational document to provide basic guidance for planning and management decisions—a foundation for planning and management. The core components of a foundation document include a brief description of the park as well as the park's purpose, significance, fundamental resources and values, other important resources and values, and interpretive themes. The foundation document also includes special mandates and administrative commitments, an assessment of planning and data needs that identifies planning issues, planning products to be developed, and the associated studies and data required for park planning.

Park Statistics
Numbers galore


Laws & Policies
Rules, regulations, and rights.

Your Dollars at Work
Where do your fees go?


Fire Management
What we burn, and why.

Resource Management
Balancing the visitor experience with resource needs.




Last updated: May 8, 2019