Current Conditions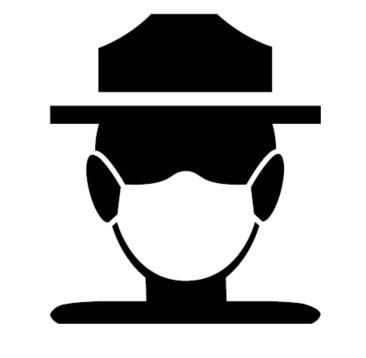 Coronavirus (COVID-19) in Acadia
As the National Park Service monitors and responds to the COVID-19 pandemic, we work closely with the NPS Office of Public Health to use the latest science to guide decision making and maintain consistency with CDC recommendations. These requirements are in place for everyone in Acadia National Park, regardless of vaccination status or local transmission.

Masks Required:

Inside all park buildings, including visitor centers and gift shops
On all forms of enclosed public transportation, including Island Explorer shuttles and waiting areas
At ranger programs
In outdoor areas where physical distancing cannot be maintained, including amphitheaters, Duck Harbor Dock, sidewalks, and plazas around Hulls Cove Visitor Center and Sieur de Mont Nature Center
Wildwood Stables

Open at Limited Capacity: Hulls Cove Visitor Center is currently restricted to 25 people. You can also talk to a ranger at information tables outside the visitor center entrance.
Closed: Sieur de Monts Nature Center is closed. You can also talk to a ranger at the information table at the nature center entrance.
Coronavirus (COVID-19) in the National Parks
This summer will be especially busy for many national parks. Make sure you're ready for your visit by checking the park website to begin planning your trip. Public health measures are in place across the National Park System including capacity limits, entrance reservations, one-way trails and/or temporary closures in response to local conditions. While most of the 423 national parks are available to visitors, some may not have the ability to offer the level of service available before the pandemic. Check with individual park websites or download the NPS App for specific details about their operations, and please recreate responsibly.

Whether seeking wide-open spaces or exploring a historic urban neighborhood, visitors should follow CDC guidance to reduce the spread of COVID-19 and adopt the following recreate responsibly tips:
Know before you go. Visit NPS.gov/findapark for current park conditions and availability of restrooms and other facilities. Make a plan, follow the 10 Essentials, and if you are sick, stay home.
Keep it close. Follow state, tribal, and local orders of where you're traveling. The NPS is working closely with public health professionals to make operational changes and adapt to changing conditions.
Keep your distance. Follow the CDC's social distancing guidelines and stay at least six feet away from other people. If you are not fully vaccinated, wear a mask indoors and in crowded outdoor spaces.
Know your limits. Postpone challenging hikes or trying new activities while first responders, parks, and communities continue to concentrate on responding to the pandemic.
Keep it with you. If you brought it, take it with you. Trash pickup and restroom facilities will continue to be limited in many park areas. Follow Leave No Trace principles.
Keep it inclusive. Be an active part of making our nation's parks and public lands safe and welcoming for all identities and abilities.
The NPS conducts thousands of search and rescues servicewide each year, many of which could be avoided with visitors planning and making responsible decisions. During the ongoing health crisis, it's critical that we make wise choices to keep our national park rangers and first responders out of harm's way. Please follow these Recreate Responsibly tips to safely spend time outside.
Facility Closures
Find a detailed list of park facility opening and closing dates for 2021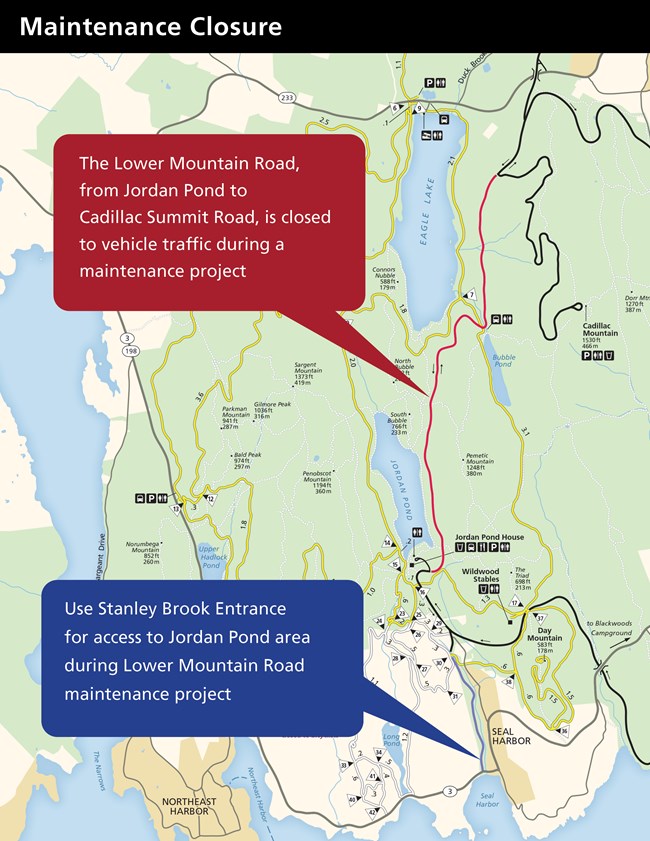 Road and Parking Lot Closures
Lower Mountain Road
The Park Loop Road from Jordan Pond to Cadillac Summit Road, also known as the Lower Mountain Road, is closed to motor vehicles during a maintenance project. Pedestrians and cyclists may use the road with caution.

Western Mountain Roads
Lurvey Spring Road remains closed due to damage from winter storms.
Bubble Pond Parking Lot
The Bubble Pond Parking Lot is closed to private vehicles when the Island Explorer is in operation.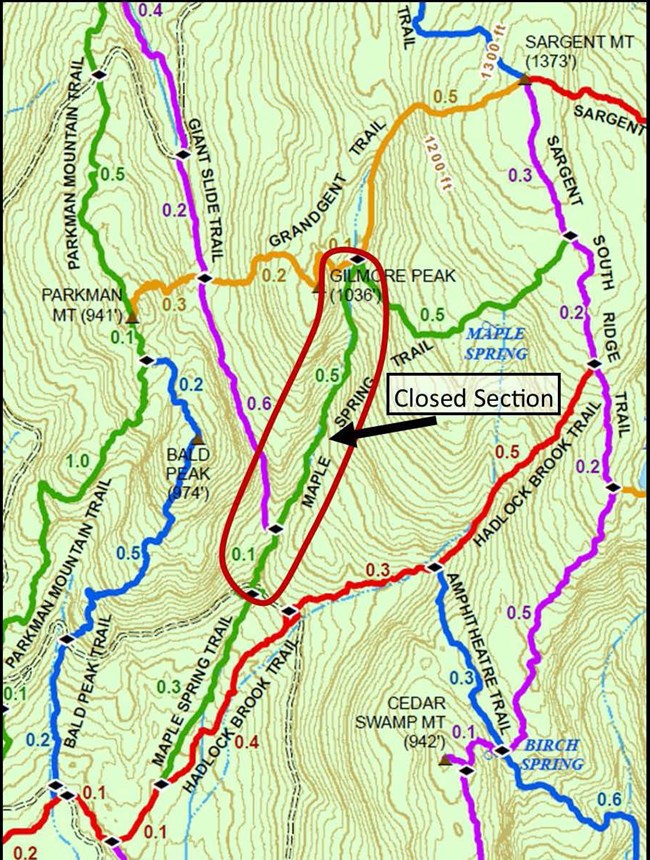 Trail Closures
Maple Spring Trail
The Maple Spring Trail is closed from the Grandgent Trail on Gilmore Peak to the intersection with the carriage road. This trail was heavily damaged in a severe storm on June 9. Work is required to a section of trail that is narrow with no ability to bypass or maintain appropriate safe distance from trail workers. Hikers can still access the summit of Gilmore and Sargent Mountain through the Grandgent Trail or Hadlock Brook Trail.
Loading weather forecast...
Last updated: November 15, 2021