Current Conditions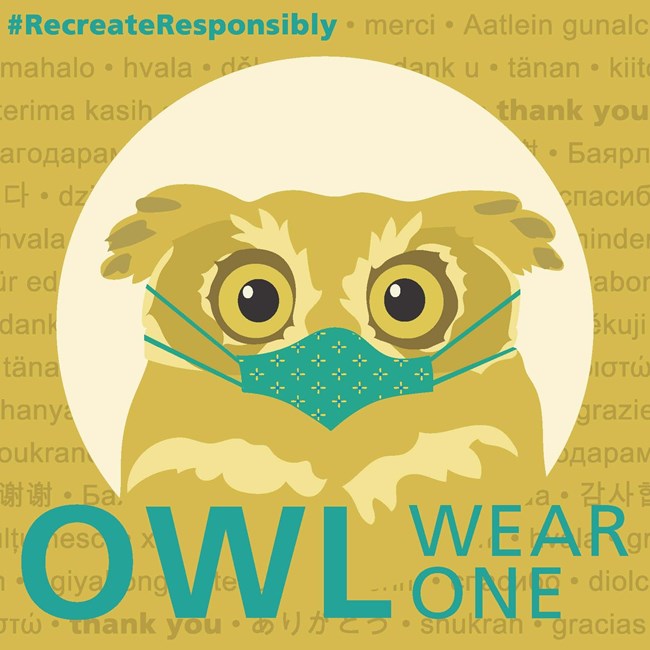 Coronavirus (COVID-19)
Face Masks Now Required
To protect the health of those who live, work, and visit our national parks and facilities, and in support of the President's Executive Order on Protecting the Federal Workforce and Requiring Mask-Wearing, face masks are now required in all NPS buildings and facilities. Masks are also required on NPS-managed lands when physical distancing cannot be maintained, such as narrow or busy trails, overlooks, and parking lots. (NPS News Release)

Visitors are required to wear face masks in federal buildings including visitor centers, historic structures, and museums. When outdoors, face masks are required on NPS-managed lands when physical distance cannot be maintained. Whether seeking wide-open spaces or exploring a historic neighborhood, visitors should follow CDC guidance to reduce the spread of COVID-19 and recreate responsibly.

Read formal updates to the Superintendent's Compendium about mask-wearing on federal property.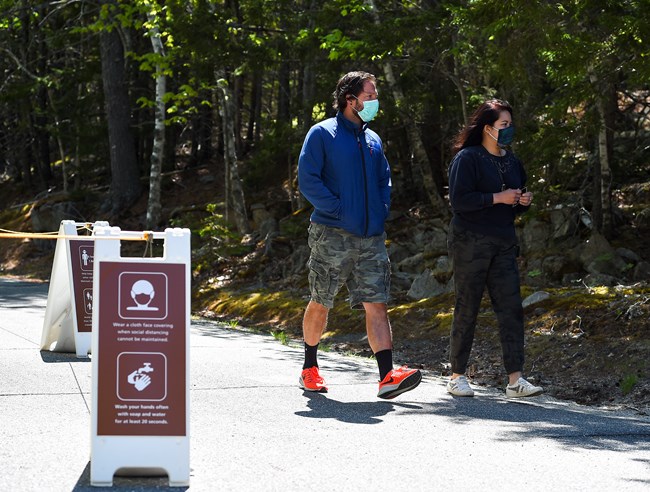 Check Guidelines Before Traveling
Travelers should be aware of current state guidelines regarding COVID-19 before arriving in Maine. Please check for updates at Maine's COVID-19 Response.
Facility Closures
Find a detailed list of park facility opening and closing dates for 2021
Trail Closures
Wildlife Closure: Peregrine Falcon Nesting
The Jordan Cliffs Trail, Precipice Trail, Valley Cove Trail, and a portion of the Orange & Black Path are closed to public entry until further notice to limit disturbance of wildlife through Peregrine Falcon nesting season. See also a press release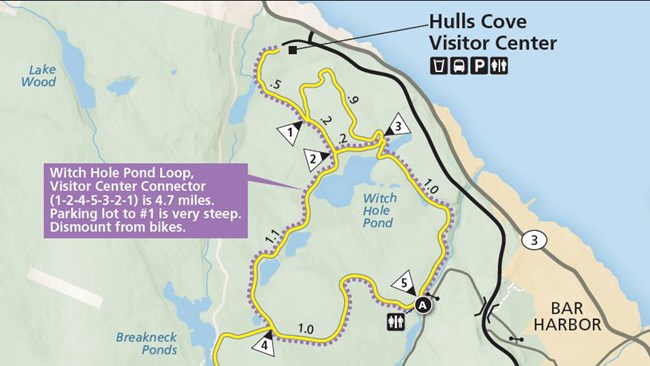 Carriage Road Closures
Witch Hole Pond Loop Open
While most carriage roads across Acadia remain closed due to wet and soft surface conditions, the Witch Hole Pond Loop is now open along Intersections #1 through #5 with access from the Hulls Cove Visitor Center.
Eagle Lake Carriage Road Access Reduced
Groundwork has already started on a construction project that will limit access to the Eagle Lake Carriage Road from spring into September for hikers, bikers, and horseback riders. The entire loop is expected to close initially and individual segments around the lake will then reopen as they become available. See also a press release.
Road and Parking Lot Closures
Western Mountain Roads
Western Mountain Roads north of Seal Cove Road are closed to motor vehicles, but remain open to hiking and biking. For clarification of specific locations, please call the park information line at (207) 288-3338.
Bubble Pond Parking Lot
The Bubble Pond Parking Lot is closed to private vehicles when the Island Explorer bus is in operation.
Loading weather forecast...
Last updated: April 9, 2021