Current Conditions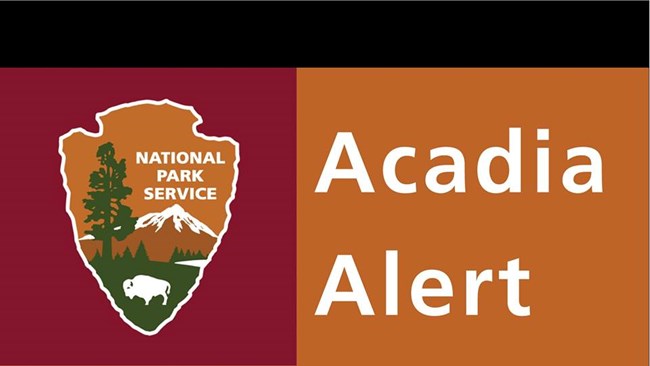 Coronavirus (COVID-19)
Public Safety Advisory Update:

Thu March 26

In support of federal, state, and local efforts to slow the spread of the novel coronavirus (COVID-19), all park roads, facilities, restrooms, carriage roads, campgrounds, visitor centers, and visitor services are closed effective Thu March 26.
The state of Maine has declared a civil state of emergency and Governor Janet Mills has issued an Executive Order banning gatherings of more than 10 people and prohibiting dine-in service at bars and restaurants.

The Bar Harbor Town Council has declared a pandemic emergency and posted a statement online asking that, "everyone stay home and avoid unnecessary travel. The town's tourist services such as food and bathroom services are very limited."
The National Park Service (NPS) urges people during this pandemic to adhere to guidance from the Centers for Disease Control and Prevention (CDC) and state and local public health authorities to protect visitors and employees.
While outdoor spaces remain accessible to the public in accordance with the latest health guidance, visitors should seek out areas that are not crowded to allow for adequate social distancing. Stay at least six feet away from people outside your immediate household.

In the event of an emergency, nearby medical service providers are limited. Rescue response may be delayed. Each incident increases risks for park staff and local first responders.
We are closely monitoring COVID-19 with the federal, state, and local authorities. For updates, visit www.nps.gov/coronavirus
Need Acadia Information?
Call (207) 288-3338 daily, 8 am to 4 pm, or email us. Off-season trip planning information is available online. There are no in-person services available for visitors at this time.
Road and Parking Lot Closures
Bubble Pond Parking Lot
The Bubble Pond Parking Lot is closed to private vehicles when the Island Explorer bus is in operation.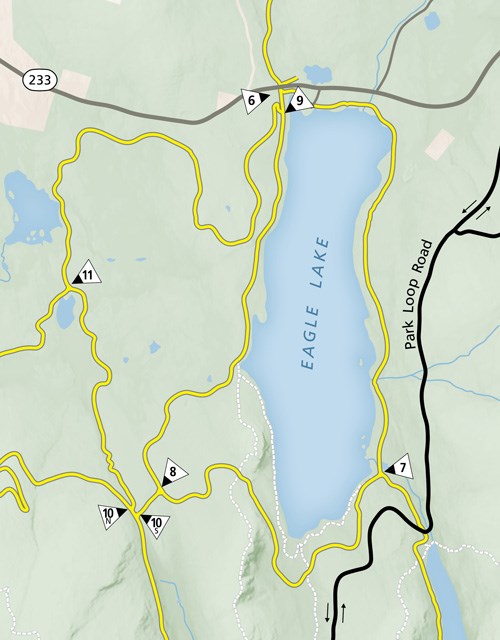 Carriage Road Closures
Mud Season Closure
Acadia's carriage roads are closed to all users effective Thurs March 12 until the roads dry out and become firm enough to prevent damage to their gravel surface. Walking, bicycling, and riding horses on the carriage roads under the current conditions can cause ruts and potholes that will channel water and exacerbate erosion. Learn more in a press release.

Expect Improvements and Closures on Eagle Lake Carriage Road in 2020
In 2020, the Eagle Lake Carriage Road will be rehabilitated to improve and stabilize the road surface and associated features. Recreationists should anticipate closures generally from one intersection to another from April 15 to Nov 15, weather and schedule permitting. Upon completion of this project, all 45 miles of historic carriage roads in Acadia National Park will have undergone this type of improvement to ensure the preservation of the resource and the experience for future generations.

The work to be performed includes, but is not limited to:
Rehabilitation of the existing carriage road surface and subgrade, 6+ miles.
Rehabilitation of existing drainage features including roadside ditches, stone-lined drainage channels, and select culverts.
Reconstruction of several sections of dry-laid stone masonry retaining walls.
Stabilization of stone slope protection walls between the carriage road and areas with steeper slopes.
Bicycle Express on hiatus for 2020 Visitor Season
Due to construction on the Eagle Lake Carriage Road, and other factors, the Island Explorer's "Bicycle Express" will not be offered for the 2020 visitor season. The service, which ferried cyclists from the Bar Harbor Village Green to Eagle Lake and the carriage road system, is expected to return in 2021 with modifications to improve safety and efficiency.
Loading weather forecast...
Last updated: March 25, 2020