Current Conditions
Road and Parking Lot Closures
Bubble Pond Parking Lot
The Bubble Pond Parking Lot is closed to private vehicles when the Island Explorer bus is in operation. Visitors hiking the Cadillac West Face Trail can use the bus to return to where their vehicle is parked.
Trail Closures
Jordan Cliffs Trail
Until further notice, the Jordan Cliffs Trail across from the cliffs will be closed for extensive trail work, 7 am to 4:30 pm, each Monday through Thursday. The trail is open Fri-Sun. The Penobscot Mountain Trail, Penobscot East Trail, the carriage road on the west side of Jordan Pond, and the carriage road from Intersection 14 to Penobscot Mountain Trail will all remain open.
Valley Cove Trail
Valley Cove Trail has been closed since July 2016 due to severely damaged and deteriorated walls, stone steps, and tread support structures. Planning is underway to reopen the trail later this autumn. The trail is located between Flying Mountain and Man O' War Brook, on the east side St. Sauveur Mountain, along Somes Sound. (The Flying Mountain Trail is open)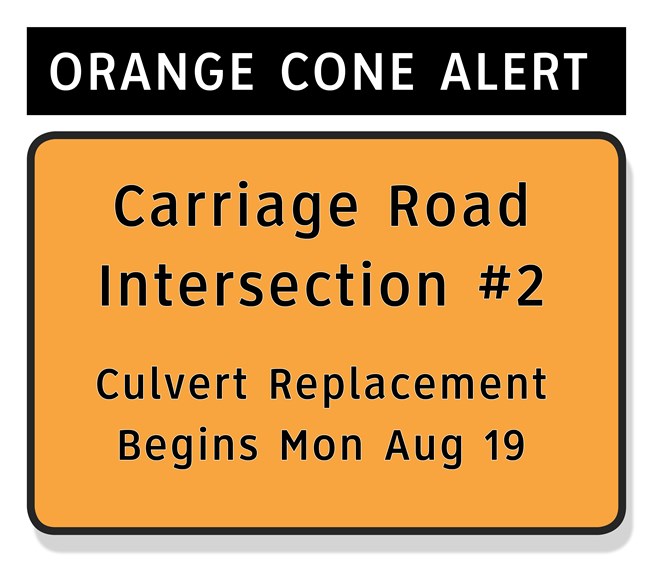 Carriage Road Closures
Throughout the summer of 2019, carriage road bridges are scheduled for maintenace and historic restoration that may require intermittent closures of certain sections of road or bridges. Check back to this page for updates.
Starting Mon Aug 19, a new culvert will be installed at Intersection 2 of the park carriage road system, located between Hulls Cove Visitor Center and Witch Hole Pond. The site will remain open for visitors during construction.
Facility Closures
None at this time.
Loading weather forecast...
Last updated: September 10, 2019