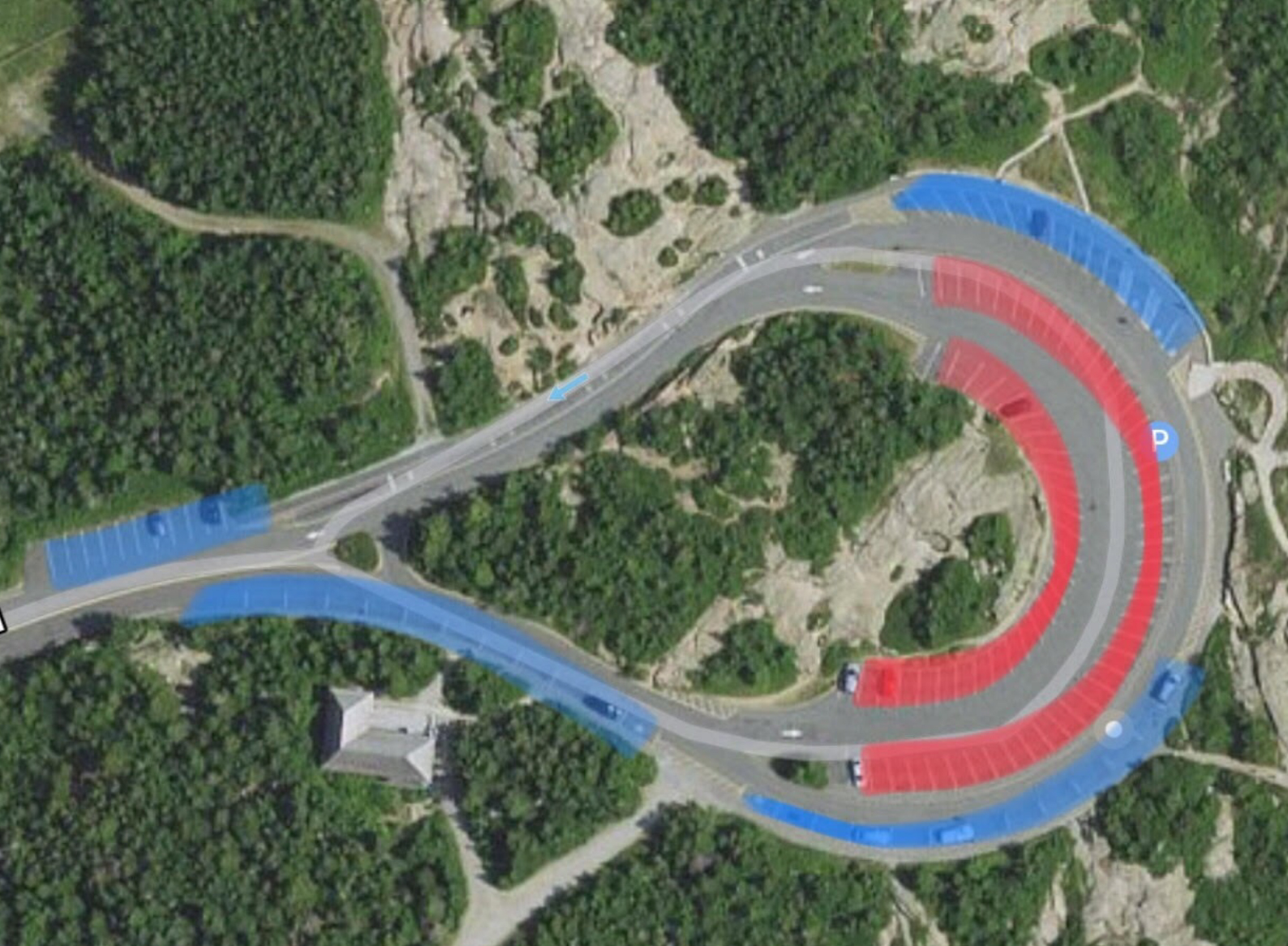 Current
► As many as 70 parking spaces at the summit of
Cadillac Mountain
(indicated in red)
will be closed this week, Mon Oct 23 through Fri Oct 27, to allow a pavement contractor to work more safely and efficiently. Remaining open for visitor use will be 61 spaces on the summit
(indicated in blue)
and all 38 spaces at the Blue Hill Overlook, located about a quarter mile to the southwest. The reduction of available spaces may increase the likelihood that the road will be closed temporarily due to congestion and visitor safety concerns.
► The tea lawn at
Jordan Pond House
is expected to be closed for a lawn rehabilitation project shortly after a contract is awarded this fall. Current plans call for the project to be complete in June 2018.
►
Repaving of Roads and Parking Lots
-- Near-term schedules are announced regularly for partial and short duration closures at the following locations:
Cadillac Mountain
parking,
Tarn
parking,
Lower Sand Beach
parking,
Upper Sand Beach
parking,
Thunder Hole
parking,
Norumbega
parking,
Hulls Cove Visitor Center Accessible
parking,
Stanley Brook Road
, and
Schooner Head Road
.