Acadia Is Changing, So Are We
Acadia National Park is measurably different than it was at its founding more than 100 years ago. While its beauty endures, its forests, lakes and coasts are being altered by people through land uses, pollution, tourism, invasive species, and climate change. These types of changes are likely to continue and accelerate, with dramatic impacts on the park.

Acting now to address these human-caused changes is our greatest chance to protect the things we love most about Acadia. We can act together now to help ensure that our park remains a treasure for generations to enjoy. You can help us measure the long-term impact of this work, and the effects of climate change on Acadia, by documenting plants, animals, fungi, and lichen you encounter while visiting the park.
R.A.D. guides us to choose when and where to
Resist environmental change— preserve habitats at all costs as they currently exist;
Accept environment change— allow species to vanish as the environment changes rapidly; or
Direct it— adapt habitats and species through anticipated radical change
Check out how Acadia park staff and partners are implementing this strategy throughout the park.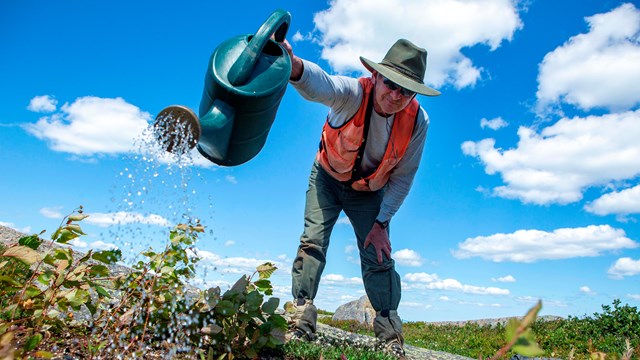 Science at the Summit
Learn about the ways climate change is challenging researchers to rethink how they manage Acadia's fragile mountain summits.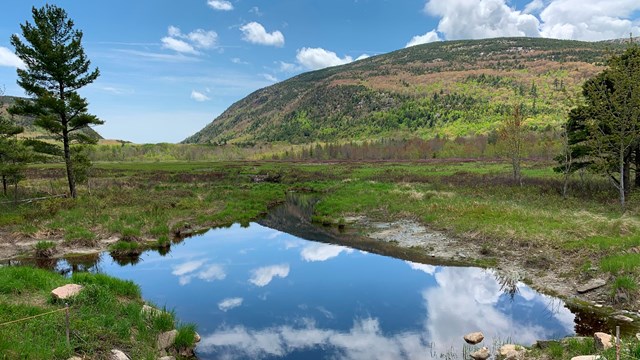 Great Meadow Wetland
Learn about this expansive wetland ecosystem and the steps scientists are taking to restore its health in the face of change.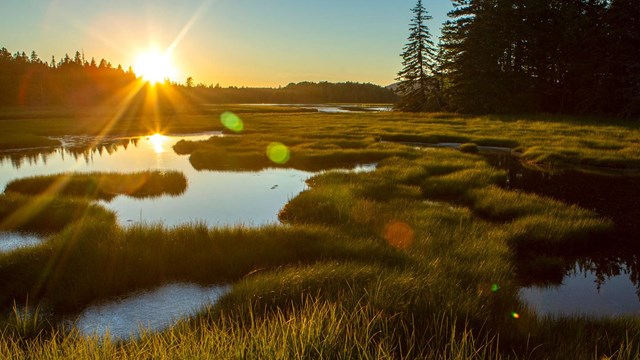 Bass Harbor Marsh
Learn more about beautiful Bass Harbor Marsh and efforts by researchers and volunteers to stem the tide of invasive species.
Federal Funding for Great Meadow Wetland and Bass Harbor Marsh
The Bipartisan Infrastructure Law is the largest investment in American history devoted to the restoration and protection of the environment and infrastructure. It is providing much needed funding to rebuild the country's roads and bridges, tackle the climate crisis, and advance environmental justice.
Acadia National Park is benefiting from this law as it will allow the park to continue climate-smart restoration of the Great Meadow Wetland and Bass Harbor Marsh.
Acadia's Partners
With the support of its partners, Acadia National Park is a leader in the National Park System's new approach to managing parks in the face of environmental change. This process would not be possible without their support.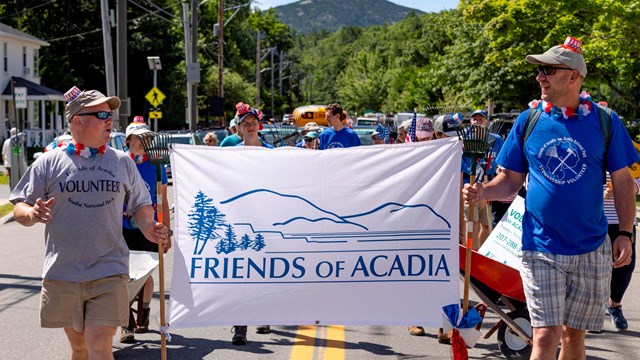 Friends of Acadia
Friends of Acadia is the official philanthropic partner working in collaboration to protect, preserve, and promote stewardship of the park.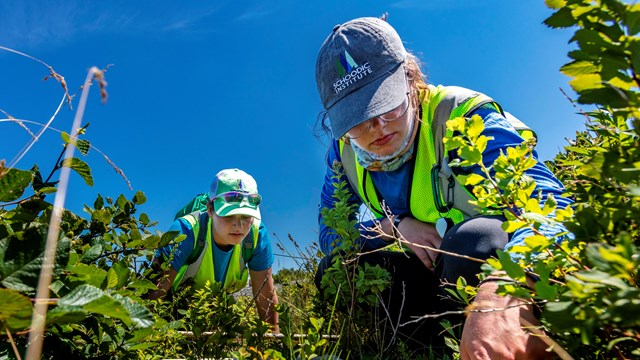 Schoodic Institute
Schoodic Institutes supports science and learning in Acadia National Park.
Other Acadia Restoration News
Last updated: May 27, 2023