Environmental Threats
Climate Change
Acadia's climate is changing. While changes in weather take place over minutes, hours, or days, changes in climate are measured over years, decades, or centuries. Weather data have been collected in Acadia since 1916, giving us a window into long-term shifts in the park's climate.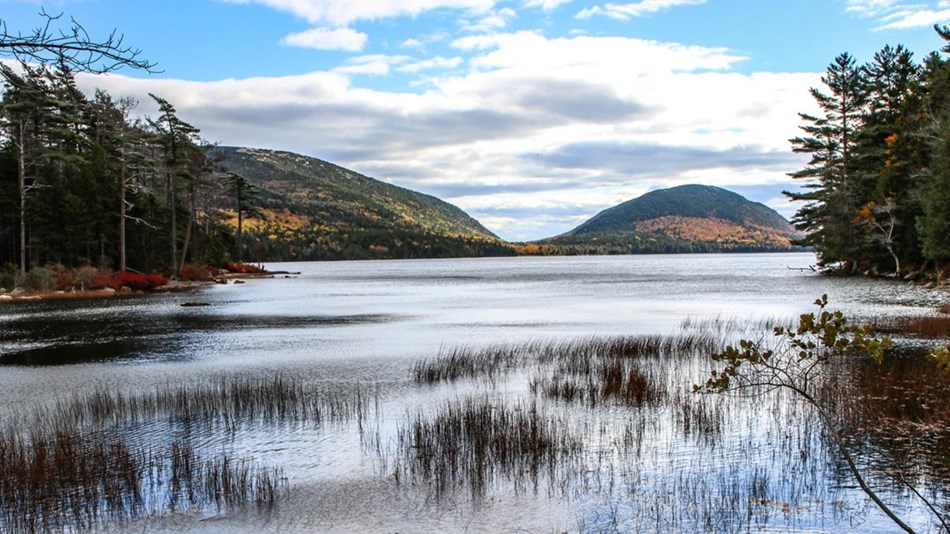 Climate Change
As national parks and green spaces everywhere experience large scale climate change, what do we stand to lose?
---
Non-Native Species
Among the greatest environmental challenges facing Acadia National Park is the presence and threat of invasive species. Non-native species, especially those considered invasive, threaten communities of native plants and animals across the United States.

Invasive species are those which do not naturally occur in a specific area and cause ecological and economic damage. The majority of invasive species are also non-indigenous but some native species can become invasive too (i.e. deer in some areas). Many different organisms can become invasive pests including invasive plants, invasive animals, fungi, and pests and diseases.

Whether the intention is accidental or intentional, these alien invaders can wreak havoc on an ecosystem. Invasive pests are successful in establishing populations on alien turf because their natural predators (disease, herbivore/carnivores) do not exist in the new territory and therefore can out-compete native species for resources. Invasive species can eliminate their native counterparts or destroy whole populations if gone unchecked. Managing invasive species is a large committment from park staff, including scientific research, prevention, and removal.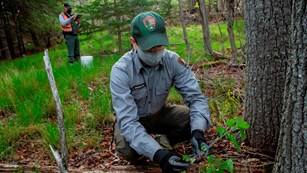 Invasive Plants
Invasive plants threaten Acadia's native ones. Learn more about these alien invaders and the steps park staff take to keep them at bay.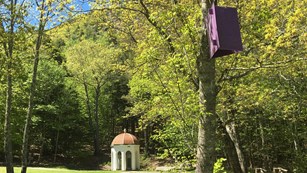 Pests & Diseases
Learn more about the steps park staff take to manage pets and diseases that can kill an organism or an entire species.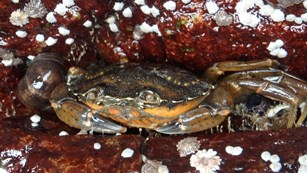 Invasive Animals
Invasive animals come from a far and outcompete Acadia's native ones. Learn more about these creatures and how we manage them.
---
Air Pollution
Located along the mid-coast of Maine, Acadia is downwind from large urban and industrial areas in states to the south and west. Periodically, high concentrations of air pollutants blow into the park from these areas. Acadia is considered a Class I area under the Clean Air Act, which means that the park deserves the highest level of air-quality protection.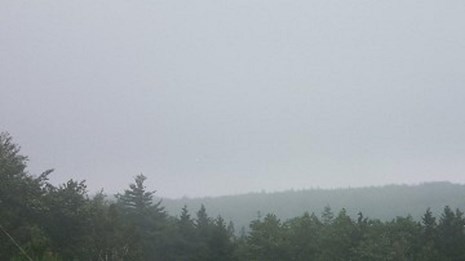 Air Pollution and Visibility
Acadia is deeply involved in the National Park Service's comprehensive air resources management program.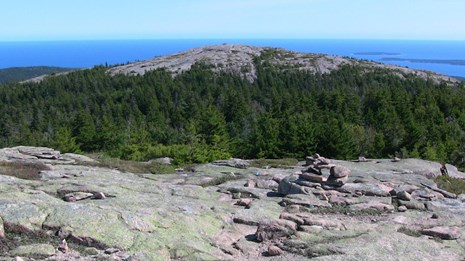 Scenic Views and Viewsheds
Learn about the natural and historically designed scenic views in Acadia as the lengths scientists are going to to protect them.
Last updated: April 19, 2022