News Release
Improvements coming to Canyon Overlook Trail in Zion National Park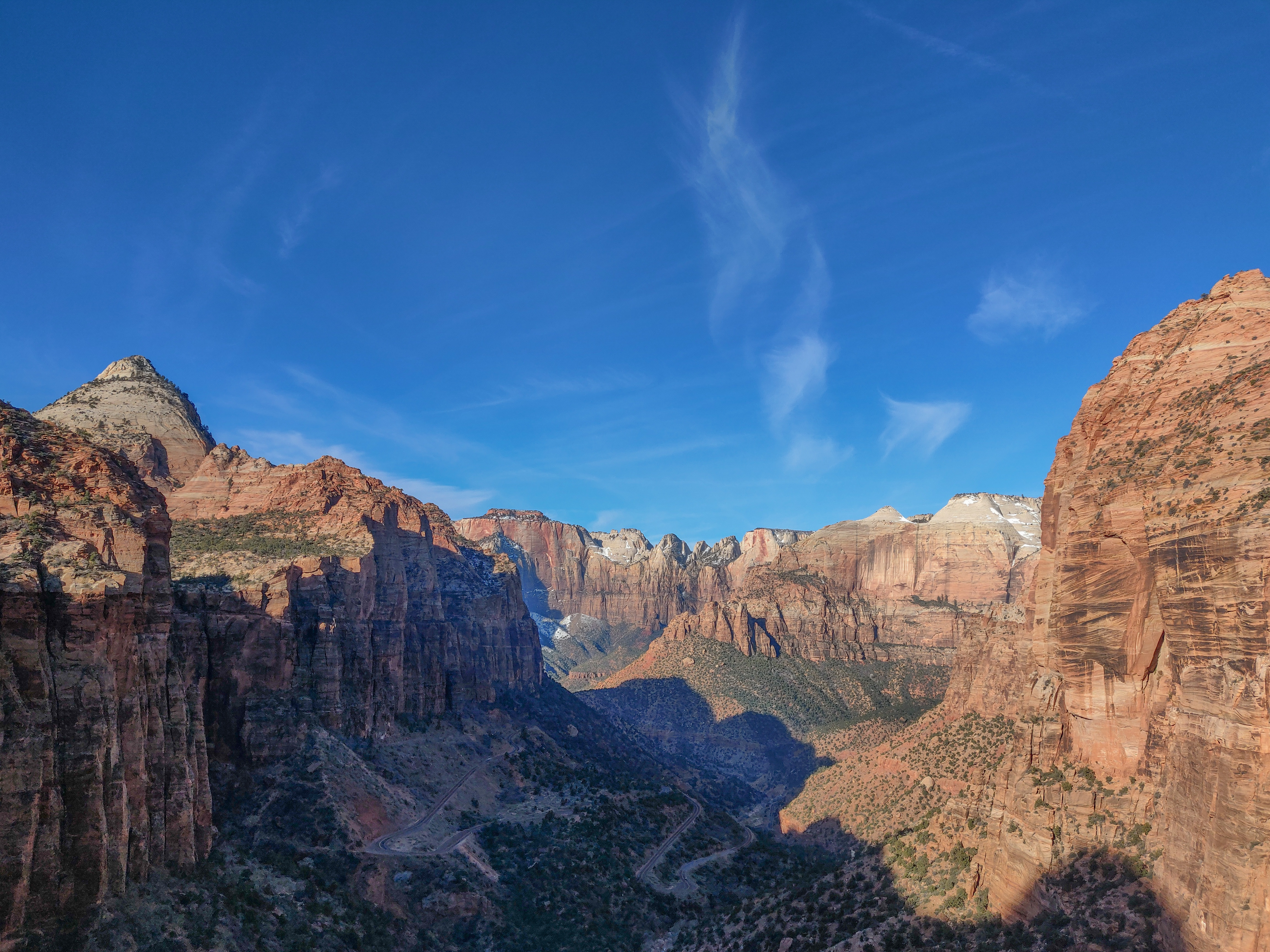 News Release Date:
April 11, 2022
Contact: Jonathan Shafer, (435) 772-0145
SPRINGDALE, Utah – National Park Service (NPS) trails lead to amazing places, and Zion's Canyon Overlook Trail is no exception. Visitors who use the trail this summer will find an improved trail tread, rehabilitated masonry, and new or rehabilitated handrails. The NPS planned this work to protect the trail's historic, rustic appearance and enhance safety for hikers.

Work is underway, and the NPS anticipates completing the project in early-June. In order to keep the trail open for as many hikers as possible, the NPS is scheduling work Monday to Thursday each week.  While we may need to close Canyon Overlook Trail at other times, the NPS plans to keep the trail open on most Fridays, Saturdays, and Sundays.    

The Pine Creek canyoneering route and lower Pine Creek Drainage, parts of which are located below Canyon Overlook Trail, may be closed for short periods to ensure safety. Canyoneers traveling this route need to be mindful of their surroundings, watch for signs showing closed areas, and be aware that work may be happening above them.  

The Canyon Overlook Trail starts just outside the east end of the Zion-Mount Carmel Tunnel and was originally built in the 1930s.  

Plan your visit to Zion National Park
Learn about Zion National Park trails by using the NPS App, visiting the park website, and speaking to a ranger at a visitor center. For your visit to Zion, remember:
You need to apply for a permit to hike to Angels Landing.

The Narrows often close for parts of April and/or May due to melting snow and consequent high water. Check current conditions to see if this route is open.

You do not need a permit, ticket, or reservation to enter the park or ride the park shuttle, but you do need to pay the park fee.
Your fee dollars at work
Your entrance fee supports essential projects in Zion National Park. Fees make the park—and your visit—better. Some improvements happen behind-the-scenes and others, like our work on the Canyon Overlook Trail, are very visible parts of your park experience. Learn more about how fees support park operations.
Last updated: April 18, 2022