News
Starting May 13, Zion National Park will begin providing Day Use recreational access to select areas within the park. This action supports the White House guidelines for Opening Up America Again, and our continued coordination with the State of Utah, southwest Utah elected leaders, park partners, and local businesses. We will provide more information in the days to come on what will be accessible on our park and local tourism websites. As we move forward, the health and safety of our visitors, employees, volunteers, and partners will guide our operational approach to examine each facility function and service and ensure those operations comply with current public health guidance. Visitor access will be limited to available parking in some areas.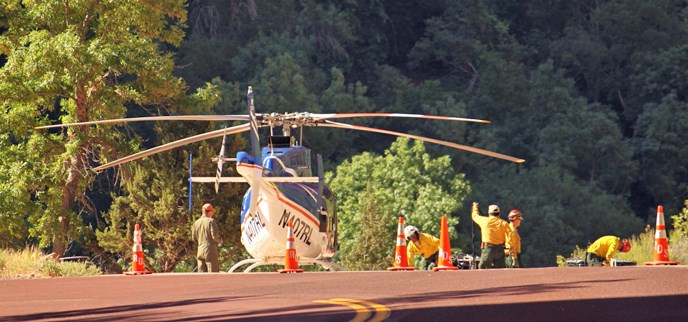 Zion National Park makes every effort to keep you informed about news events, special events and new or ongoing projects. Check for current news releases, our park newspaper , or follow us on social media for the latest information.

Instagram
Instagram is a photo sharing social media network for mobile devices and tablets. Follow us at zionnps to receive photos and updates from Zion National Park.


Last updated: May 2, 2020