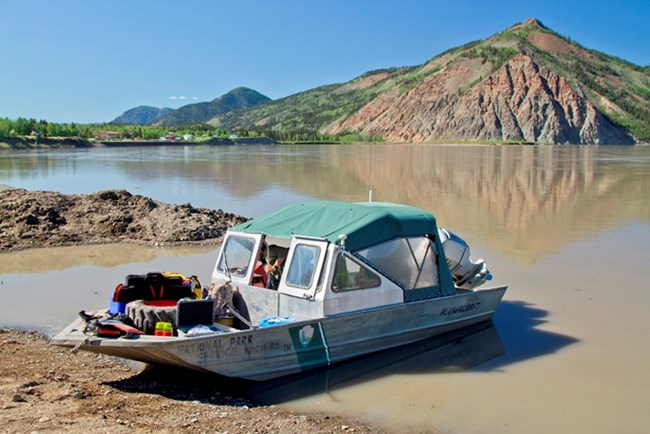 In late June, we embarked on a motorboat trip up and down the section of the
Yukon River
that lies within Yukon-Charley Rivers National Preserve. Our objective was pretty much all-encompassing: get pictures of nearly everything of interest on the river. Our snapshots were to provide material for everything from websites to brochures to art to simple internal documentation. Subjects included endemic flower species,
rocky bluffs lining the riverbanks
,
vegetation
, mosquitoes, scenic views,
historical artifacts
, fossils,
public-use cabins
,
gold rush relics
, and
more
. It was an epic trip. We boated over 800 miles in nine days, worked over a hundred hours, saw seven grizzly bears and four moose, and got completely coated in glacial silt. I think there's still some silt in the focusing ring of one of my lenses.