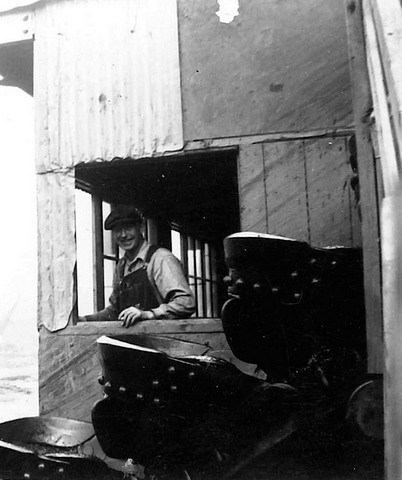 Its two diesel engines began coughing; the winchman moved the dredge out . . . and the bucket line started to revolve and bite into the gravel. It was a great moment to hear.
---Ernest Patty on the first day of operation of Coal Creek dredge
The year was 1936. Gold Placers, Inc. had recently imported an enormous dredge to extract gold on an industrial scale from a Yukon River tributary called Coal Creek. The dredge had traveled north from San Francisco by steamboat, rail, and barge before it was reassembled at Coal Creek. It was designed to eat 3,000 cubic yards of gravel from the drainage each day, leaving behind mounds of discarded rock. Once the dredge was in place, company manager Ernest Patty needed a skilled winchman to work the machine's elaborate system of winches, bucket lines, and conveyor belts. Patty hired a Seattle man named Alvin Hendricks, who was already in Alaska working on a different gold dredge about seventy-five miles to the south of Coal Creek. Alvin and his wife Mildred and their son Alvin, Jr. moved into a log cabin near the new dredge -- in what is now the heart of Yukon-Charley Rivers National Preserve. The dredge coughed to life and continued processing gravel for the next four decades.