Contact Us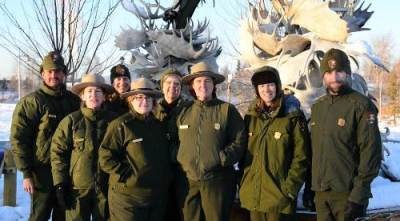 General Information and Trip Planing:
Fairbanks Alaska Public Lands Information Center
101 Dunkel Street Suite 110
Fairbanks, AK 99701
907-459-3730
907-459-3729 (fax)

Eagle Visitor Center (Field Operations)
This is a summer seasonal phone that will be answered from June 1 - September 30, seven days a week.
(Closed from October 1 to May 31. Please contact the Fairbanks APLIC listed above.)
(907) 547-2233
(907) 547-2247 (fax)
Law Enforcement, Safety, Visitor and Resource Protection:
You can help protect our treasured National Park Service (NPS) sites.
If you see something suspicious in any NPS location, or if you have information that could aid an investigation, stay safe and tell us about it.
Talk to any NPS employee for help in reporting suspicious activity, or give the Special Agents of the NPS Investigative Services Branch a call. We understand that it may take time to reach park personnel and/or areas with cell or internet service.
You don't have to tell us who you are, but please tell us what you know:
☎️ CALL or TEXT the ISB Tip Line 888-653-0009
ONLINE at www.nps.gov/ISB and click "Submit a Tip"
EMAIL nps_isb@nps.gov
MESSAGE on Facebook @InvestigativeServicesNPS or Twitter @SpecialAgentNPS
Remember - dial 9-1-1 for any emergency
(9-1-1 DOES work on cell phones without service - while the call will not go through, having your GPS location setting on gives 9-1-1 a GPS coordinate where the call was initiated)
Administrative and Management Purposes:
Fairbanks Administrative Center
4175 Geist Rd
Fairbanks, AK 99709
907-457-5752
907-455-0601 (fax)
Last updated: October 30, 2018