Geology On the Yukon River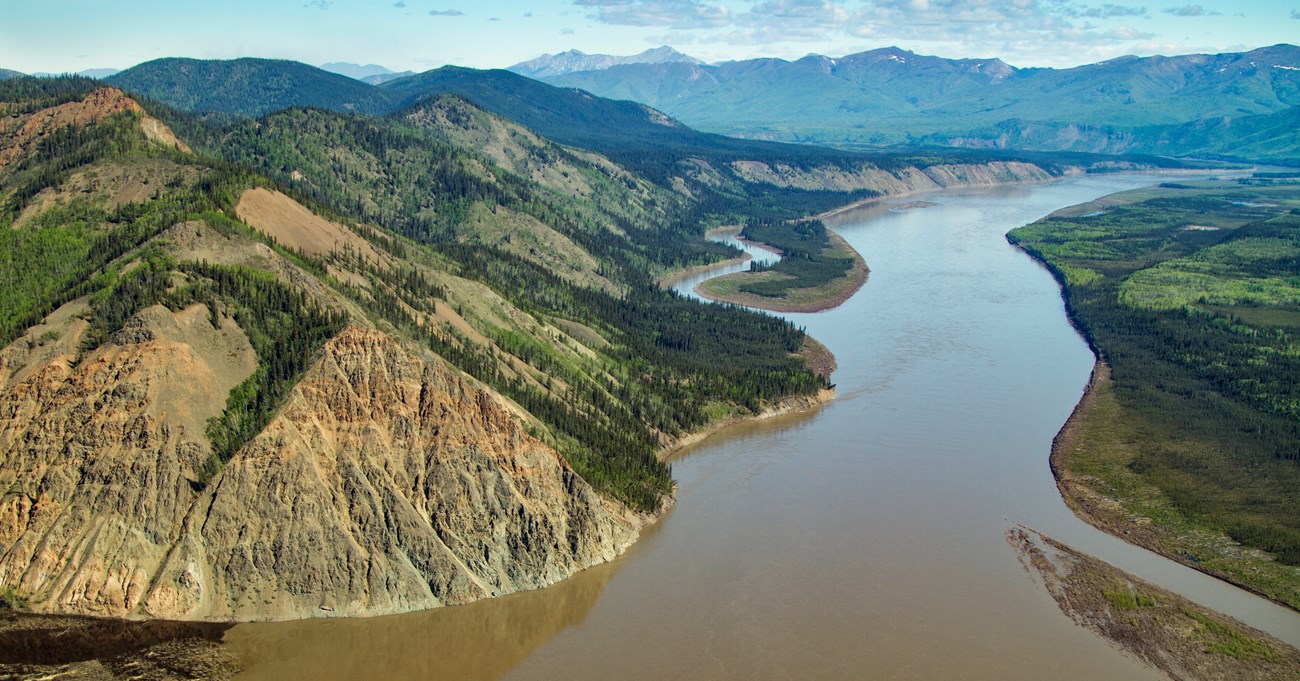 Yukon-Charley Rivers National Preserve is one of the rare locations in North America where so much of geologic history is preserved (Precambrian era to the Cenozoic). The Yukon River meanders through the preserve for a distance of approximately 130 river miles and drops about 200 feet along its route. The Yukon River and its tributaries cut rough-hewn cliffs, exposing remarkably complete records of the floral and faunal history of Eastcentral Alaska.
Glaciation
Since less than five percent of the preserve was ever glaciated, most of the geologic and paleontologic records are not buried under glacial debris. Glaciers that did form were not broad ice sheets, but alpine glaciers formed only in the highest portions of the Charley and Seventymile river drainages.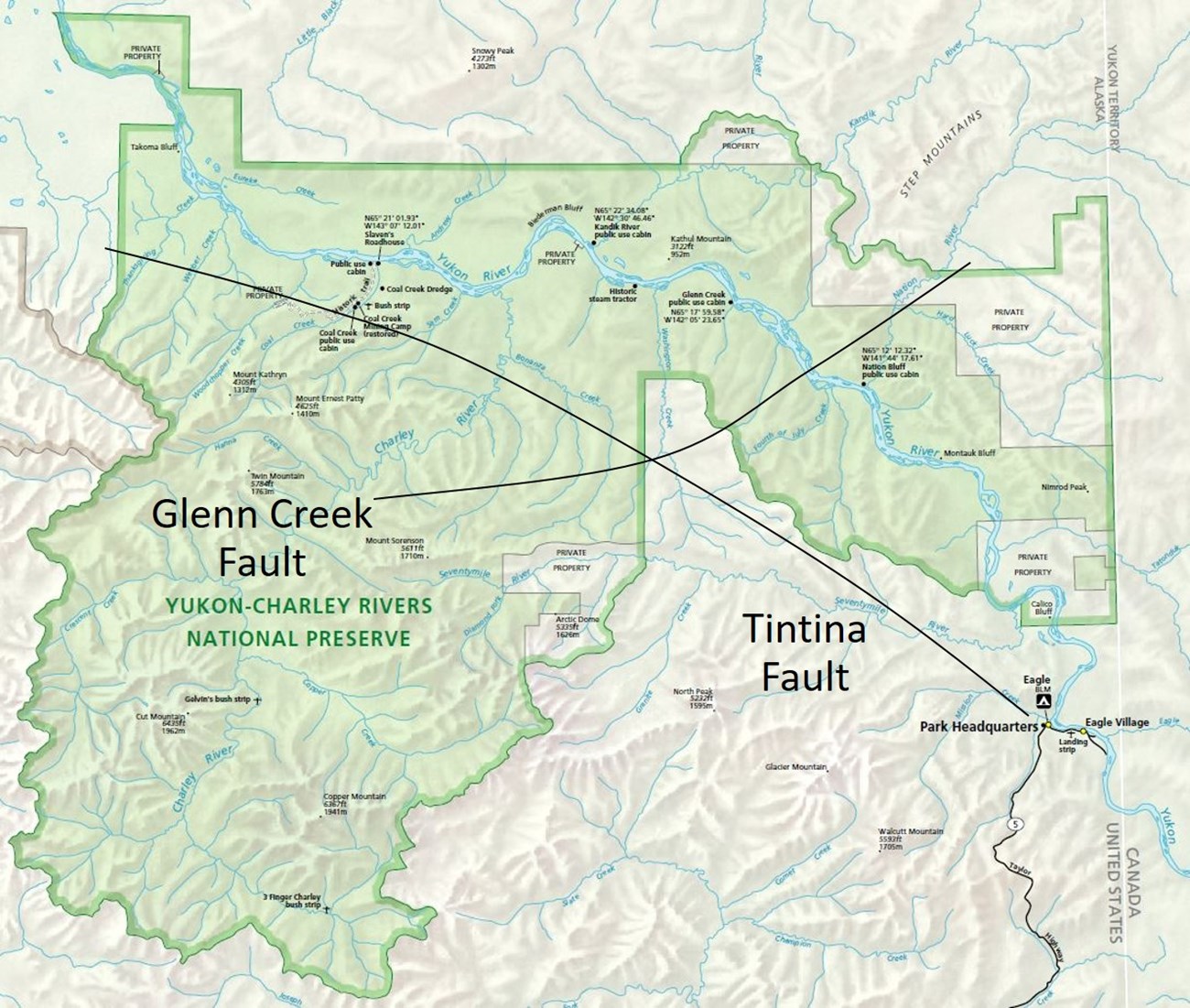 Tintina Fault
The Tintina Fault (pictured above) divides the preserve into two distinct geologic areas. The Tintina Fault is a strike-slip fault that runs parallel to the Yukon River corridor six to twelve miles south of the river. This fault is one of the great fault systems in western North America, extending 600 miles from northeastern British Columbia into Alaska.
Northeast of the Tintina Fault, the greatest bedrock diversity occurs in a triangle formed by the Nation and Yukon Rivers and the Canadian Border. This triangular area is the only portion of Eastcentral Alaska thought to be part of the original North American plate and it comprises a sequence of unmetamorphosed sediments (Precambrian, Cambrian, Ordovician, Silurian, Devonian, and Mississippian). These sedimentary rocks were once part of a continental margin and contain an outstanding record of marine faunal evolution that includes ammonites, trilobites, brachiopods, and corals. The oldest known microfossils from northwestern North America are also found in this triangular area.
The area southwest of the Tintina Fault is a sequence of complex igneous rocks, metamorphic sedimentary rocks, and volcanic rocks. These rocks were probably metamorphosed and reformed when several small plates collided to form Alaska during the Cretaceous.
Geologic Features
While floating the Yukon River between Eagle and the northwestern boundary of the preserve, you can observe many of the unique geological features described above in the Geology Down the Yukon River linked below.

The sequence of rocks along the Yukon River demonstrates a relatively intact record of the geologic events over a 600 million year time span. As a river traveler, you have witnessed the erosional power of the Yukon as it exposes older formations and deposits new sediments along its course.
Today geologic processes continue within the Yukon River corridor. The diverse, uniquely beautiful arrays of rock formations along the river provide the visitor with a wealth of information about the geologic past of Eastcentral Alaska.
Last updated: November 1, 2018