Day Ride Permits
A free day ride permit is required for each group wishing to conduct a day ride with stock within Yellowstone.

To obtain a permit fill out and submit the form below no earlier than 1 week before your ride. Only one member of the group needs to submit a request.

You will receive an email with a pdf copy of your permit which you can either print and carry with you or save a copy to your phone so that it is accessible when you are on your ride.
Important Information:
Review the Backcountry Situation Report for a list of trails that are currently open to stock before submitting your request.
Riders must carry proof of a negative Coggins test performed within 12 months for each animal.
If you need a same-day permit call the Central Backcountry Office at 307-344-2160 to obtain your permit.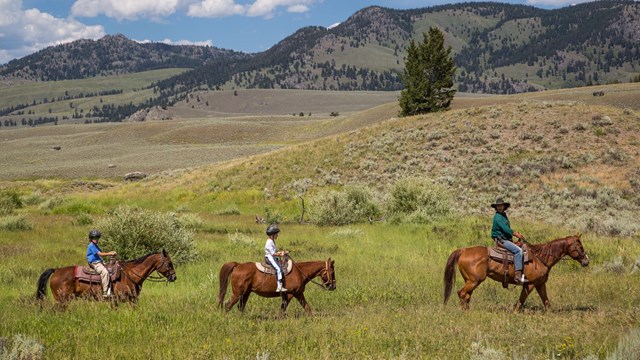 Coggins Test
All stock (horses, burros or mules) within Yellowstone must have a negative EIA or Coggins test within the last 12 months.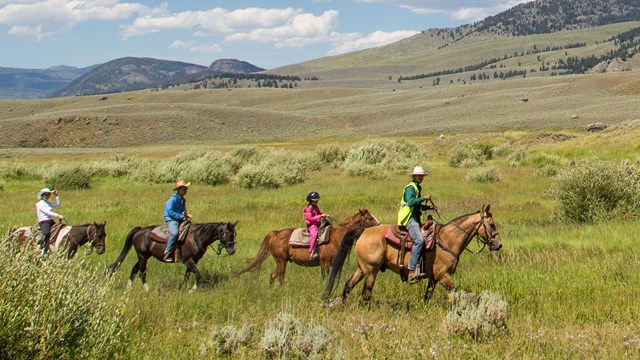 Exotic Plants: Don't Let Them Ride Along
Do your part to stop invasive plants from entering the park.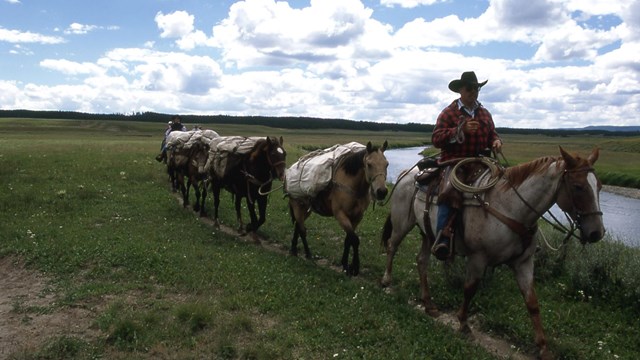 Stock Regulations
Learn how to plan a safe, enjoyable, and low-impact trip.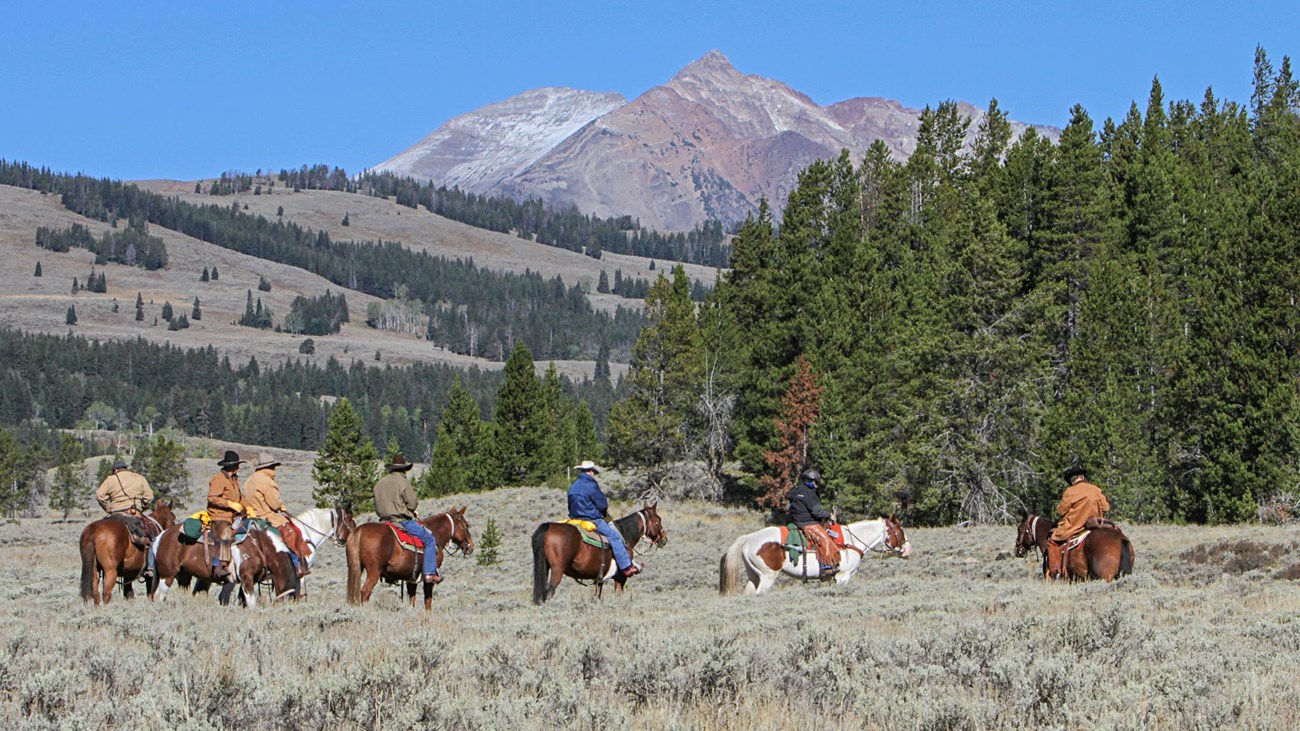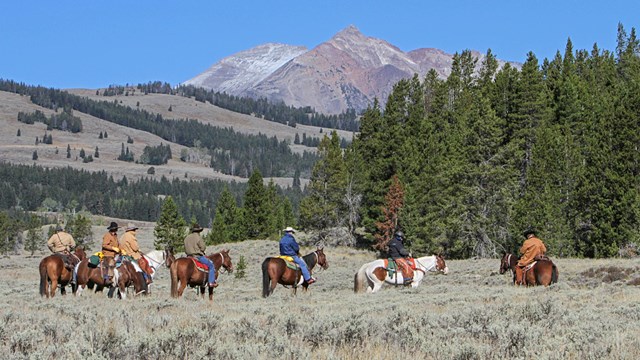 Ride a Horse
Bring your own stock or take a guided ride.
Last updated: May 1, 2023