Permits & Reservations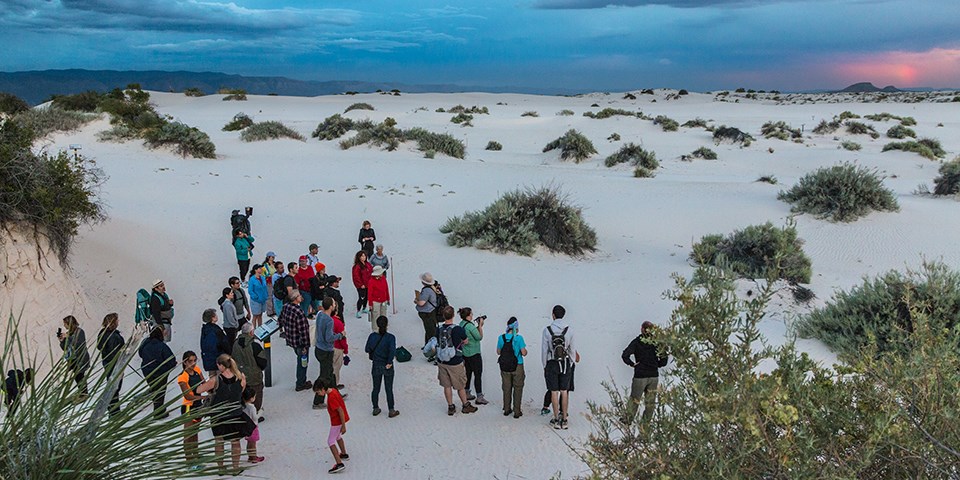 Certain activities at White Sands may involve either a permit or a reservation. These activities can range from: weddings, ranger programs, backcountry camping, and commercial filming and photography.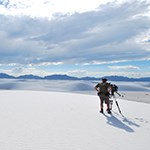 Special Use Permits
Certain types of activities require a special use permit. These include many types of organized gatherings, distribution of printed material, other public expressions of opinion, and other activities that are controlled or prohibited. A few examples include weddings, early entry or stay late, first amendment rights, research and collection of resources, and scattering of ashes.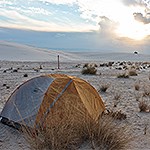 Backcountry Camping
Spend a night under the twinkling stars of the vast New Mexico skies, surrounded by the world's largest gypsum dunefield. White Sands National Monument offers backpackers the opportunity to enjoy a night camping on the white sands and listening to the nocturnal activities of the animals that make their home here in this unique ecosystem.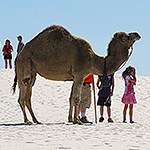 Horses and other Pack Animals
Riding horses in the white sands is a very unique experience and a wonderful way to experience the expansive scenery of the dunefield. Private individual use of horses and other pack animals are welcome at White Sands National Monument.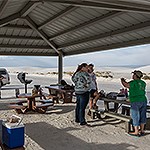 Group Use Area
From family reunions to weddings to boy scout jamborees, White Sands National Monument has long been a popular location for large gatherings. Our group use area is the perfect location for private functions, and it is available for reservation.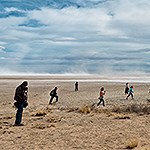 Lake Lucero
Have you ever wondered how the white sand dunes formed and why Lake Lucero is often referred to as the birthplace of the dunes? Take a tour to Lake Lucero with a ranger and learn about the formation of the sands.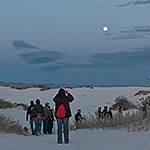 Full Moon Hike
Have you ever wanted to hike the dunes under the magical glow of the full moon? This is your chance to enjoy the peace and serenity of this elusive environment and experience what the animals that live in the area see at night. Join a ranger for a full moon hike and see firsthand how these animals survive in the dunes.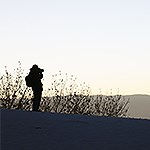 Sunrise Arts
The dunefield is an artists paradise, offering shifting shadows and textures in the early light. Join a park ranger to see the first rays of the morning sun push over the Sacramento Mountains. This early morning program is focused on artists of any kind.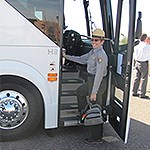 Step on Guide for Commercial Bus Tours
Are you a commercial tour bus operator looking for a ranger to join your tour of White Sands National monument? If so, you've found the information that will be needed to reserve a ranger for your tour.
Last updated: December 19, 2018