Maps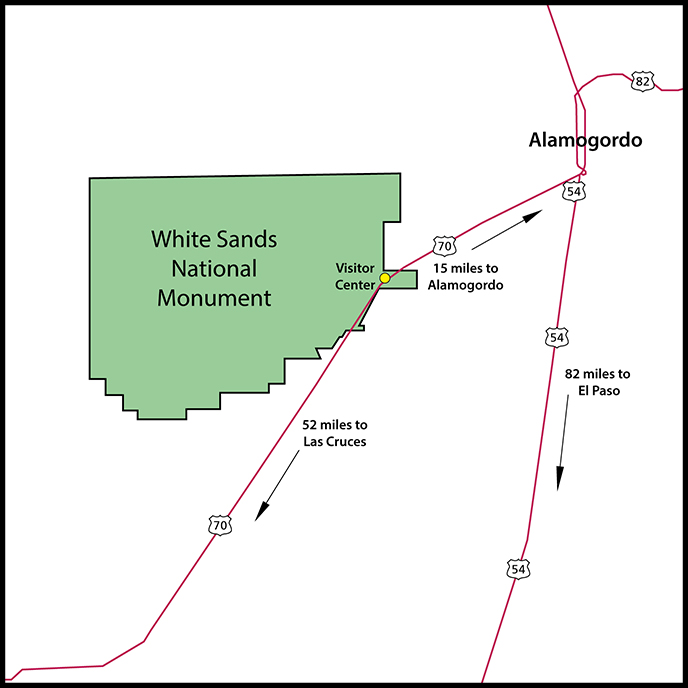 The Dunes Drive
An eight-mile scenic drive (16 miles round trip) leads from the Visitor Center into the heart of the dunes. Wayside exhibits at pullouts along the drive provide information about the natural history of the park. Numerous parking areas along the drive allow visitors to stop and walk in the white sands.
It takes roughtly 45 minutes to drive the entire route, plus additional time for walking, photography, or stopping at pullouts. A full list of trails in the park can be found here.
To download a detailed map of the Dunes Drive, click here (157kb PDF)
Georeferenced Map
Would you like an easier way to find your way around the dunes? Download our geo-referenced map on to your mobile device! As you drive through the dunes, a little blue marker will pinpoint exactly where you are—even if you hike on a trail! Just follow the instructions below:
1) Download Avenza's PDF Maps onto your mobile device.
2) Download our geo-referenced map.
3) View the map in the PDF Maps application.