Art in the Park
Enjoy the artistic legacy that is that is the hallmark of Weir Farm. Or Take Part in Art by creating your own artwork in a place that has inspired thousands of painters for more than 130 years.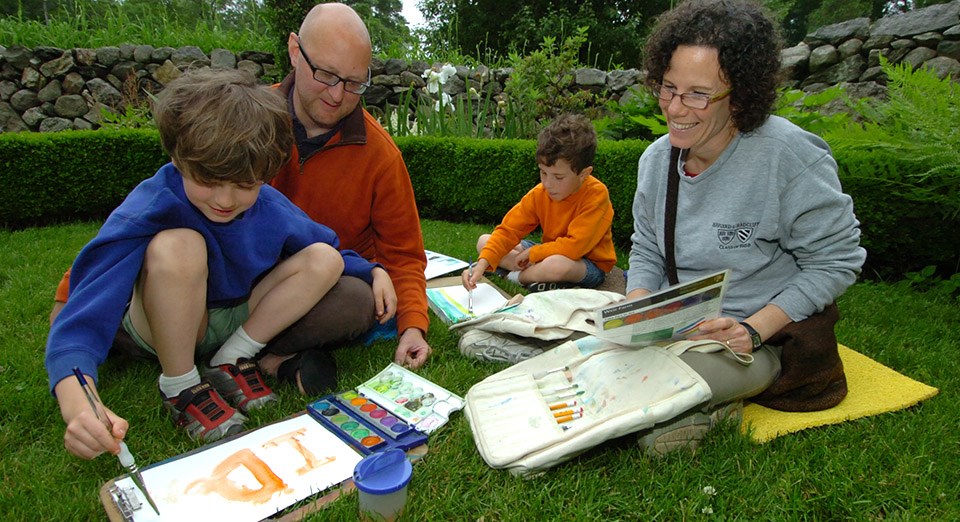 Take Part in Art
We invite you to create art at Weir Farm 365 days a year. Bring your own art supplies or, in-season, pick up a set of free-to-use art supplies from the visitor center. Colored pencil kits offerred Wednesday, Thursday, and Friday, and watercolor kits provided on weekends May through October. Supply is limited and first come, first served.
Follow the Painting Sites Guide
Walk in the footsteps of great American artists. Pick up this self-guided tour to see dozens of historic painting sites at the park.
View Original Art
See masterpieces created by the Weir, Young, and Andrews family artists in the Weir House, Weir Studio, and Young Studio. You can also see contemporary art at the Burlingham House Visitor Center Gallery. Check the Basic Information Page or Current Conditions page to find out what is currently open and available. You can also view images of Weir Farm art online in our virtual exhibits and galleries!
Register for an Art Class including Impressionist Painting Workshops
Join Master Instructor Dmitri Wright for one or two-day workshops to learn about the art and poetry of Impressionist painting. Tailored for beginners, advanced artists, and teens, these free workshops fill quickly. The Park also offers a variety of other art programs. Check out the Calendar for upcoming events, or sign up for our e-news list to receive program information. To be added, call 203-834-1896 and ask a Park Ranger to add you to our email mailing list.
Join the Weir Farm Artist Collective
The Park is offering a new opportunity for local artists to connect and share during monthly gatherings, led by artists, for artists. The Weir Farm Artist Collective is a collaboration of independent artists following the tradition of creativity within the Weir Farm landscape. Its purpose is to inform, support, encourage and engage accomplished artists of all mediums to share ideas, opportunities and technical solutions. Learn more about the Weir Farm Artist Collective!
Become an Artist-in-Residence
Visual artists are encouraged to apply for a month-long residency, living and working in the place that has inspired generations of artists. The open call for applications for the 2024 program is November 1, 2023 - January 31, 2024. Learn more and apply.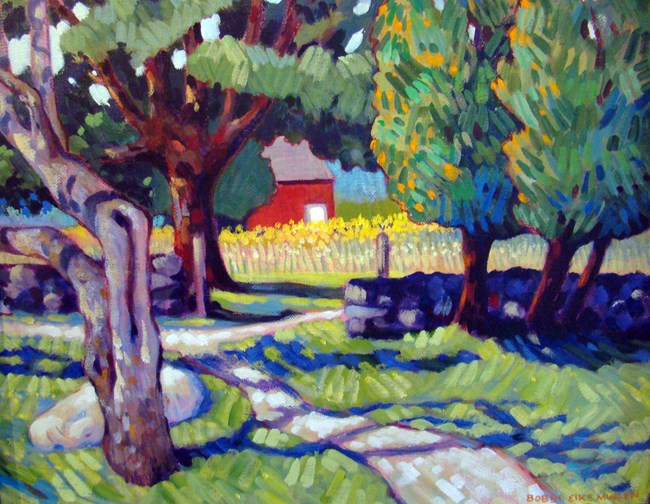 Art in the Park Contest and Festival
Weir Farm National Historical Park's Seventh Annual Art in the Park Contest and Exhibit is officially underway! Learn more and submit a work of art to the 2023 contest!

View past Art in the Park Exhibit Galleries:
2020 Art in the Park Contest Gallery
2021 Art in the Park Contest Gallery
2022 Art in the Park Contest Gallery

2023 Art in the Park Festival: October 14. This free annual event celebrates the creativity inspired by Weir Farm. Enjoy demonstrations, activity stations, free-to-use art supplies, refreshments, music, and more!
Last updated: June 17, 2023