Artist-in-Residence Program
Immerse yourself in art. Take the time and focus you need to advance your art. Visual artists apply for one month residencies in all media and diverse artistic points of view from traditional to experimental.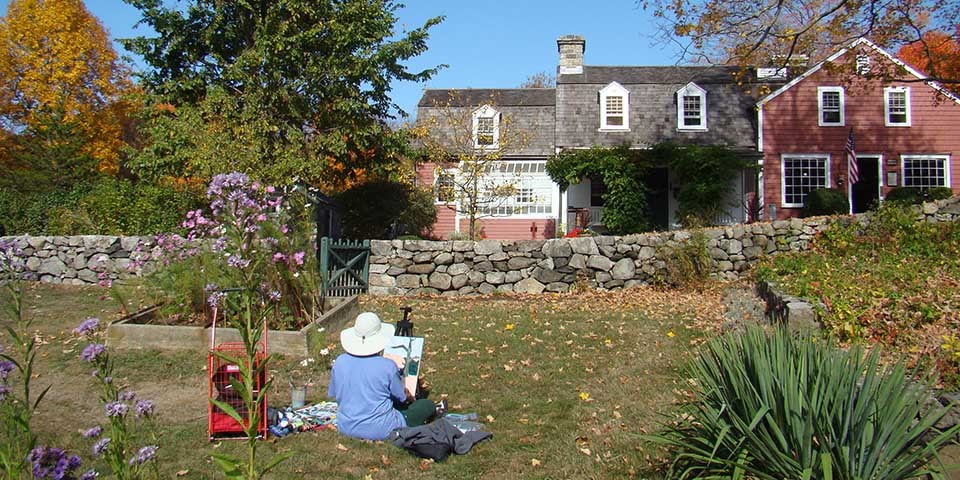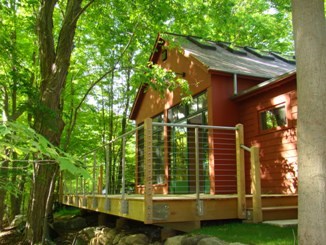 About the Program
Since 1998, Weir Farm National Historical Park (Weir Farm NHP) has welcomed more than 250 artists from across the United States, as well as Tunisia, Germany, Australia, India, Ireland, South Africa, and The Netherlands. Weir Farm NHP works with partners, including the Weir Farm Art Alliance (WFAA) and the Friends of Weir Farm, to promote and manage aspects of the residency program.

The Artist-in-Residence (AIR) program at Weir Farm NHP selects artists to spend up to one month living and working at the park. Visual artists apply for residencies in select media and diverse artistic points of view from traditional to experimental. Building on the inspiring artistic legacy of Julian Alden Weir, the WFAA and Weir Farm NHP provide support to working artists, through a residency program over six months of the year, with housing and studio space provided. Artists are chosen through an annual call for applicants followed by a competitive jury process. Following their residencies, artists are have the option to participate in the Artist-in-Residence Alumni Program which is managed by the WFAA.

The AIR program is operated in The Cottage and AIR Studio, which are located right in the middle of Weir Farm NHP. Through this program, Weir Farm NHP fosters artistic expression on site, maintaining the tradition of the three artistic families who lived on the historic farm from the late 1800s until 2005s. The program is one of approximately 60 such AIR programs that operate in national parks around the country.

While at the residency artists are encouraged to take advantage of all that Weir Fam NHP has to offer. Depending on the time of year, there will be quiet mornings when artists will have the park all to themselves to days when hundreds of visitors dot the landscape. Grounds are open daily, sunrise to sunset, and the Visitor Center, Weir House, Weir Studio, and Young Studio are open May through October, Wednesdays through Sundays. There are many self-guided tours, brochures, and maps available to help artists learn as they explore Weir Farm NHP and the neighboring Weir Preserve and Nod Hill Refuge.
To Apply
Weir Farm NHP is currently accepting applications for the 2023 Artist-in-Residence Program. The Call for Artists for the 2023 program runs from November 4, 2022 to February 1, 2023. Six artists will be selected competitively through a juried process for one-month long residencies to take place from May-October 2023.

Weir Farm NHP invites applications from artists representing a wide range of perspectives, diversity, and media (e.g., painting, drawing, photography, printmaking, sculpture, mixed media). Graduate and doctoral students, emerging and professional artists aged 25+ at the time of application may apply. Applicants must be eligible to travel to and within the United States. Residents must provide their own transportation to and from the park, as well as any supplies, provisions, and gear for the duration of their stay. A weekly stipend is provided by the Weir Farm Art Alliance. Artists live in the park in a furnished cottage and have full access to a purpose-built Artist Studio.

To be considered for the 2023 Weir Farm Artist-in-Residence Program, artists are welcome to submit their application HERE - CaFÉ (callforentry.org) by February 1, 2023.
Art Programs Throughout the National Park Service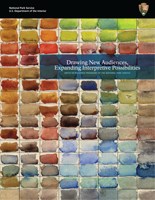 Artist-in-Residence Programs in the National Park Service
Weir Farm National Historical Park and Saint-Gaudens National Historic Site initiated a project to better understand the current status and opportunities of National Park Service Artist-in-Residence programs. Both parks are dedicated to visual artists with active Artist-in-Residence programs.
Interested in working in national parks across the country? The National Park Service maintains a nationwide listing of Artist-in-Residence programs.
Last updated: November 22, 2022