Basic Information
Weir Farm National Historic Site is a 68-acre national park that preserves the life and work of Julian (J.) Alden Weir, a leading figure in the American Impressionist movement. The home, studios, and a significant portion of the landscape remain largely intact as one of the nation's finest remaining landscapes of American art. The park continues to be a source of inspiration for artists and visitors to carry on this artistic tradition.

Weir Farm NHS Is Modifying Operations to Implement Local Health Guidance: 4/10/2020
Weir Farm National Historic Site is announcing additional modifications to operations in response to guidance from the Connecticut Department of Public Health. The health and safety of our visitors, employees, volunteers, and partners is our number one priority. The National Park Service (NPS) is working servicewide with federal, state, and local authorities to closely monitor the COVID-19 pandemic.

Effective April 10, 2020, Weir Farm National Historic Site will be closed to all park visitors until further notice, including park grounds and parking areas. We will notify the public when we resume full operations and provide updates on our website at www.nps.gov/wefa and social media channels.

The NPS encourages people to take advantage of the many digital tools already available to explore Weir Farm National Historic Site including:

Updates about NPS operations will be posted on www.nps.gov/coronavirus.

President Trump recently unveiled new guidelines for Opening Up America Again, a three-phased approach to assist state and local officials in safely reopening their economies, getting people back to work and continuing to protect American lives. In accordance with this guidance and that of the Centers for Disease Control and Prevention and local public health authorities, the Department of the Interior and the National Park Service are working to gradually increase access and our services across all units of the National Park System. The NPS will continue to work alongside state and local officials as these changes are implemented.

The health and safety of our visitors, employees, volunteers, and partners continues to be paramount. At Weir Farm National Historic Site our operational approach will be to examine each facility function and service provided to ensure those operations comply with current public health guidance. Decisions on a phased resumption of operations are being made on a park-by-park basis and regularly monitored.

Updates to our operations for Weir Farm NHS are posted and found online here at nps.gov/wefa

2020 Season Dates TBD. The planned opening date for the 2020 visitor season of May 1 will be delayed.

Open Seasonally, Wednesdays through Sundays:
Stop in the visitor center and museum store
Tour the Historic Weir House, Weir Studio, and Young Studio
Restrooms open 7 days a week in season
Grounds are typically open daily from sunrise to sunset, year-round.
Help yourself to park
brochures
, self-guided tours,
Junior Ranger
activities and a National Park passport stamp on the visitor center porch.
Plein air painters
are always welcome.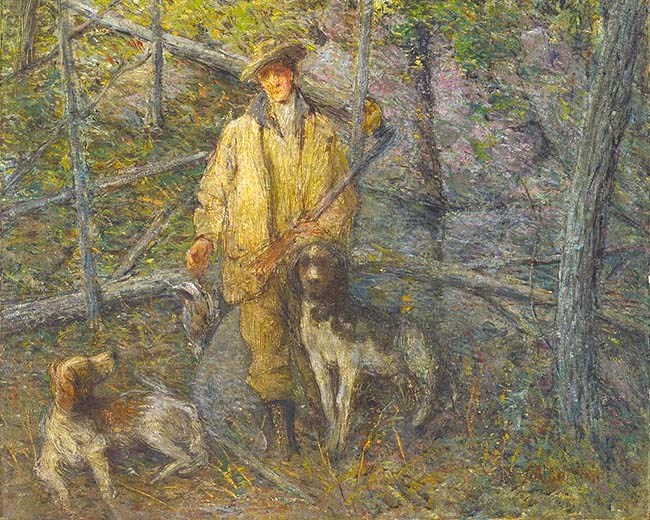 Dogs and Horses
You are welcome to walk your dog at Weir Farm National Historic Site and the Weir Preserve, the 110-acre network of hiking trails directly adjacent to the property, as long as it remains leashed. (As per 36 CFR 2.15 (a)(2))
Please Note: Dogs are
not allowed
in the Nod Hill Refuge or State of Connecticut lands that border the Weir Pond. You may stop by the Burlingham House Visitor Center to pick up maps of both Weir Farm National Historic Site and the Weir Preserve, and a park ranger will indicate where dogs are allowed.
Horseback riding is not allowed at Weir Farm National Historic Site.
Last updated: April 28, 2020