Be A Junior Ranger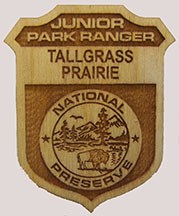 Can you be a Junior Ranger at Tallgrass Prairie National Preserve? To earn a Junior Ranger badge from the preserve, you must complete 5 activities found in the booklet. Booklets cover a wide range of activites on ecology, wildlife, Native Americans, ranching history, environmental responsibility, park history, and your experience at the prairie.
Receive your booklet at the Visitor Center or Download the English or Spanish version online.
Return to the Visitor Center or mail your booklet to the preserve for the rangers to check your work.
We'll give you an official Tallgrass Prairie Junior Ranger badge or mail it with the booklet back to you.
If at the Tallgrass Prairie National Preserve, you'll get to take the Junior Ranger Pledge with the ranger.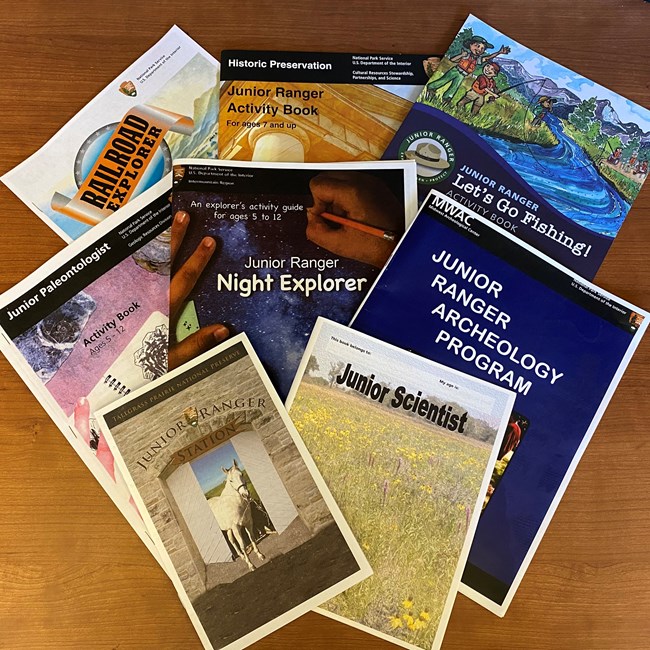 More Junior Ranger Fun!
Like many National Parks, Tallgrass Prairie hosts more than one Junior Ranger program. Other programs cover unique topics which other National Parks locations share. Explore more activities like songs, science, historic preservation, paleontology, caves, night skies, wilderness, underwater, the Underground Railroad, and so much more. There are eight different Junior Ranger booklets available at the preserve and can be seen in the photo to the left. Email the park if you'd like a copy mailed to you.
Join the Fun and be a Junior Ranger Today!
Find more online Junior Ranger activities HERE.
Last updated: September 21, 2022