Junior Paleontologist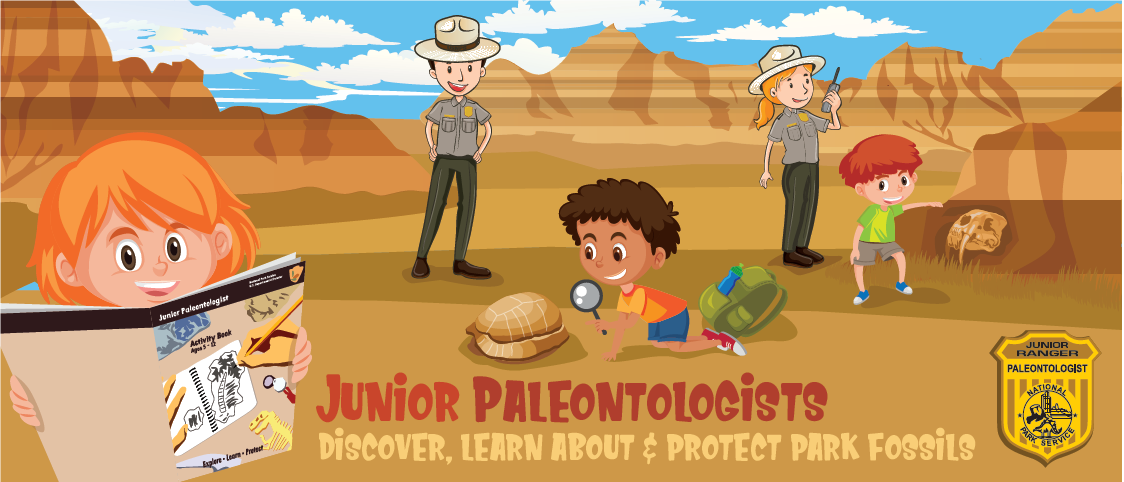 EXPLORE the ways that paleontologists work, and the methods and tools they use to understand ancient life.
LEARN about Earth's history, ancient plants and animals, and changes to past climate and environments.
PROTECT our national parks, including fossils and the rocks in which they are found.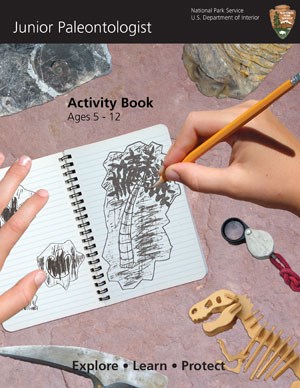 Download the Junior Paleontologist Activity Booklet here
NOTE: This is a publication of the National Park Service. It contains copyrighted artwork and is being made available in this format exclusively for non-commercial, educational purposes.
---
Lower resolution for faster download PDF (14 MB)
---
High resolution for better print quality PDF (36 MB)
---
Notice: Following guidance from the CDC and recommendations from state and local public health authorities in consultation with NPS Public Health Service Officers, our staff supporting the Junior Paleontologist program are now teleworking, and we have temporarily suspended the mailing and processing of books and badges as of March 16. Telework is a public health strategy to slow the spread of COVID-19 by minimizing person-to-person contact, especially to protect the most vulnerable, including the elderly and people with underlying conditions.

The activity booklet will remain available for download and we encourage independent use of the material for non-commercial educational purposes. Updates to the Junior Paleontologist program will be posted to this website as conditions change.
The Junior Paleontologist Program is a part of the National Park Service Junior Ranger Program. The goal of the Junior Ranger Program is to connect young people to their national parks through a variety of in-park activities that are designed to introduce them to the national park system and cultivate future generations of park stewards. Programs range from simple scavenger hunts for younger children, to multi-day ranger-led activities. Over 200 National Park Service areas currently have Junior Ranger programs. Learn more about NPS Junior Ranger programs.
---
Related Links
Last updated: March 30, 2021