Current Conditions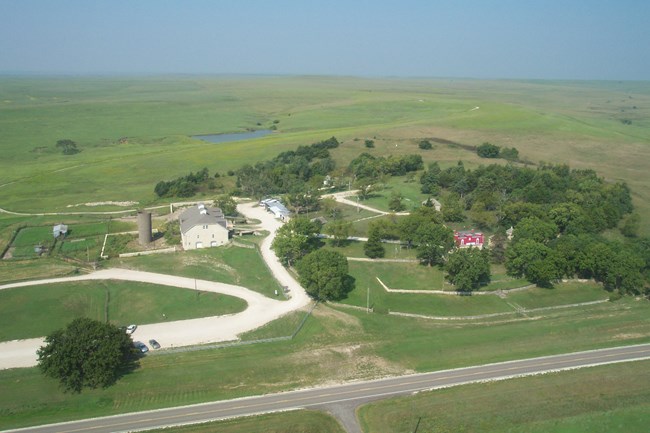 The National Park Service (NPS) works servicewide with federal, state, and local public health authorities closely monitoring the COVID-19 pandemic. We operate on a park-by-park basis. Based on guidance from the White House, Centers for Disease Control and Prevention (CDC), and state and local public health authorities, access to the park is as follows: When recreating, please follow local area health orders, practice Leave No Trace principles, and avoid crowding and high-risk outdoor activities.

The historic mansion contains some tight spaces, so please follow social distancing guidelines and limit time in these areas.
The CDC offers guidance to help people recreating in parks and open spaces prevent the spread of infectious diseases.
We highly recommended following these guidelines. We continue to monitor all park functions to ensure visitors adhere to CDC guidance for mitigating risks associated with the transmission of COVID-19 and take any additional steps necessary to protect public health.

Check out the Operating Hours and Seasons page when making plans to visit the preserve.
Bison
Windmill Pasture is home to the preserve's bison herd. The West Traps Pasture has also been opened to bison. Viewing by the one-room schoolhouse and access road is possible. Use caution while hiking through Windmill and West Traps Pasture. Do not attempt close contact or petting the bison. If the bison are on the trail, either hike around the herd (100 yards) or turn around. It is best to avoid a dangerous situation. Bison are wild animals and will charge or defend themselves when feeling threatened. If your presence makes the animals move in any way or causes them to get up, you are too close. Do not run in the bison pasture, as this movement sometimes excites the animals and may cause them to chase or charge.

A tour map is available on site or by emailing us.
Summer Wildlife
Don't let the bison distract you. The preserve is home to several smaller creatures. Ticks and mosquitoes activity look for a meal. While most snake species here are harmless to humans, copperheads and at least two rattlesnakes inhabit the preserve. Poison Ivy grows everywhere in vine and shrub form. Leaves will range in color and size. The trail remains the clearest space to spot wildlife and reduce most of these dangers. ALL wildlife is protected on the preserve.
Visitor Opportunities
Self-guiding tours of the historic ranch building complex grounds are available via signage and cell phone tour. The Lower Fox Creek one-room schoolhouse can be visited by either hiking the Southwind Nature Trail or by driving to the location. The school is open from June through December, but can be viewed through the windows in all seasons.

Daily Bus Tours are cancelled until further notice. A bus tour podcast is found here.

The Flint Hills National Scenic Byway along highway K-177 is a 47.2 mile drive with incredible views of the prairie landscape. A pull-over scenic overlook lies south of Cottonwood Falls with interpretive waysides about the tallgrass prairie. Tune your radio to 1680 AM while driving from Cassoday to Council Grove through the heart of the tallgrass prairie ecosystem in the Kansas Flint Hills.
Trails
Trails and parking are available 24 hours a day. No overnight camping is available. Tour around the historic grounds. The area offers great opportunities for night sky viewing. Hiking or foot access along the over 40 miles of trails is the only means of access at this time. The trail system follows old ranch roads, none of which were developed or designated for accessibility. However, some of the trails are easier than others to traverse.

The Bottomland Nature Trail has the most gentle of slopes found in the preserve. Inquire at the Visitor Center for trail conditions to self-evaluate individual motorized devices such as wheelchair or electric carts to address accessibility needs, understanding that none of the trails/gravel roads meet ADA requirements at this time.
Last updated: September 30, 2021