Junior Ranger Let's Go Fishing!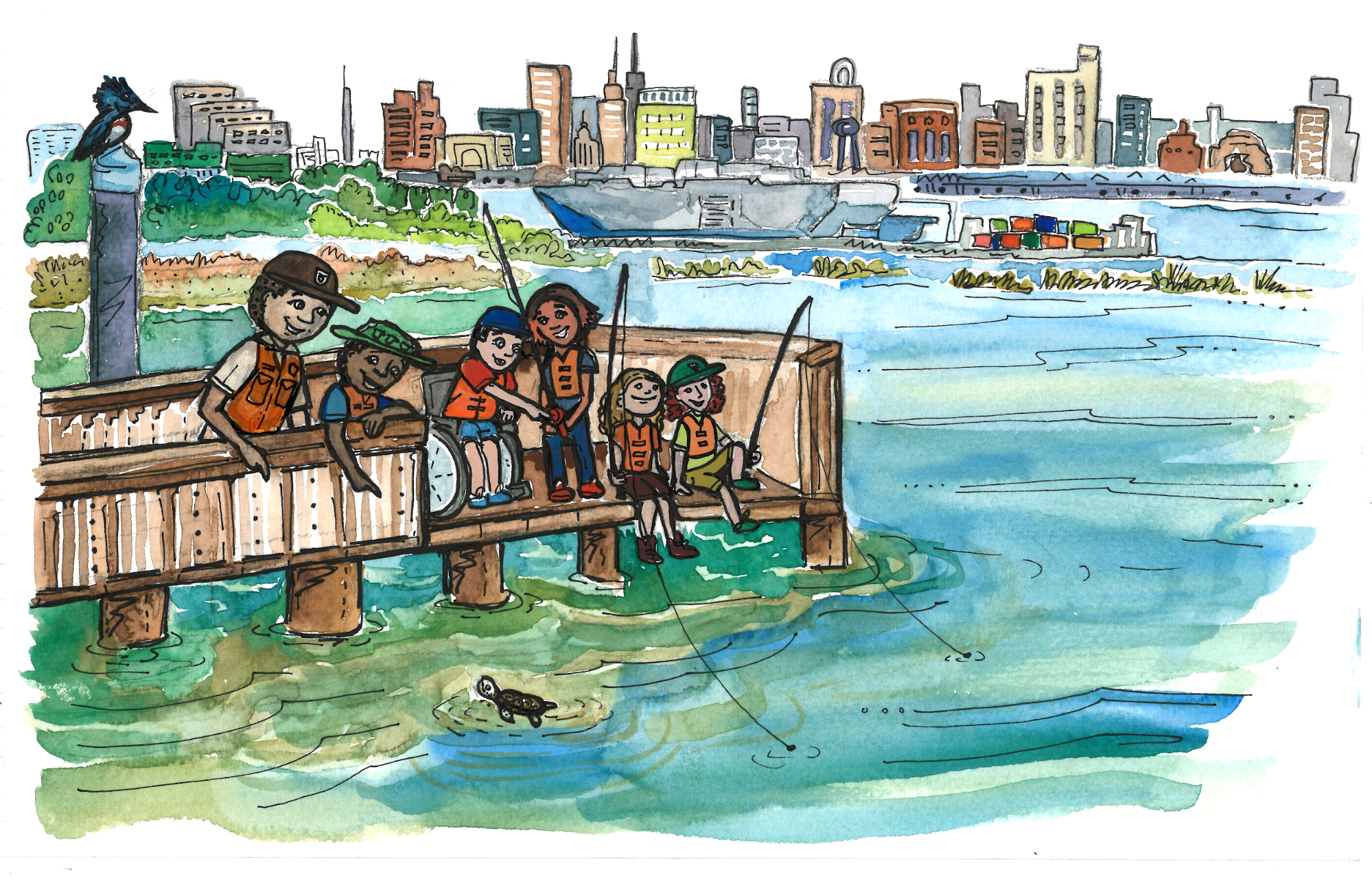 Welcome!
Get reeled into fishing with the new Junior Ranger Let's Go Fishing! Booklet.

Gear up and get ready to:
Explore
Explore national parks, national wildlife refuges, and fish hatcheries to have safe and enjoyable fishing trips!
Learn
Learn about fishing, aquatic habitats and fishing safety.
Protect
Protect native fish and the habitats on which they depend.
Start earning the title of Junior Ranger Angler!
(P.S. - "Angler" is someone who fishes with a rod and line.)
You might even get over your heebie-jeebies for all things slimy and catch the fishing fever, or maybe even a fish!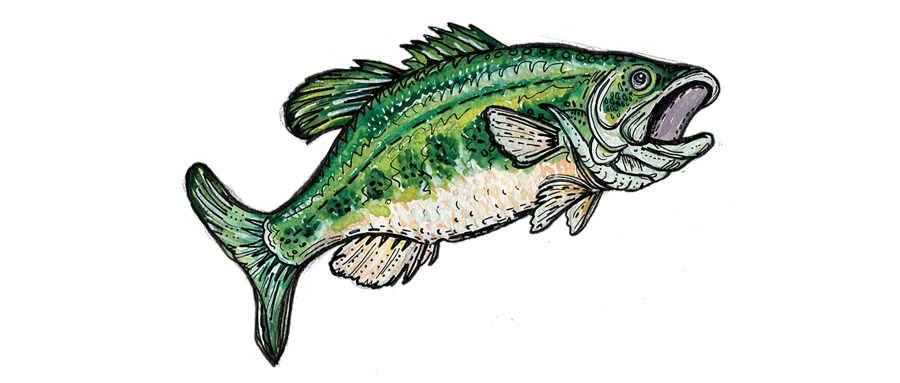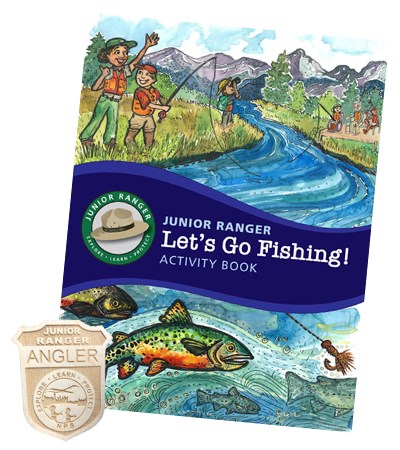 Junior Ranger Let's Go Fishing! Activity Booklet and Badge
Are you ready to earn your Junior Ranger Angler badge?
Follow these easy steps:
Download the booklet and complete as many activities in the book as you can. ¿Hablas español? Download the bilingual booklet.
Have a parent/guardian review your work and help you celebrate your success.
Scroll to the bottom of this page to print and make your own badge. Web based Junior Ranger books are self-badging only.
You may also contact your favorite park that offers fishing to see if booklets and badges are available. You can find a park on the National Park Service Fish & Fishing website.

Explore: Places to Fish
Do you know where you can fish? Use the links below to find places to fish near you!
Fish in National Parks
Find parks with fish and learn more about the types of fish found in our national parks. Call ahead to ensure that your favorite park has the booklets and badges available
Find Parks with Fish
Take Me Fishing!
Find great fishing and boating spots in your area and throughout the U.S. with the help of Take Me Fishing!
Take Me Fishing

Make your fun adventure a safe one, too!
No one expects to get hurt while out exploring in a national park, but accidents can happen. Planning ahead can be the key to a fun and safe adventure. Remember, safety starts with you!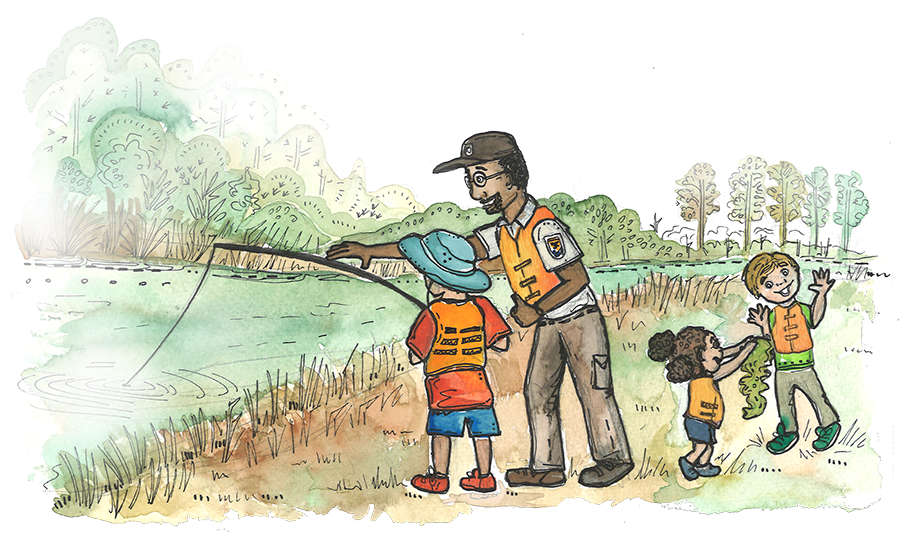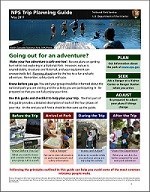 Read over the NPS Trip Planning Guide with a grown-up. The guide includes the step-by-step overview of trip planning, a checklist which summarizes the key actions in the guide, and the emergency plan.
Are you new to fishing? Get caught up on the basics.
Fishing is a fun activity to enjoy with your family and friends that can be done at any age. It's easy to learn how to fish--it just takes a little time and practice. Take Me Fishing offers great tips and guides.
Protect: Fish and their Habitats
Where will you fish? Do you know the regulations?
National Park Service fishing regulations help conserve (protect) fish for the enjoyment of future park visitors, for maintaining healthy ecosystems (where fish live), and for their intrinsic value (something that will always matter to everyone).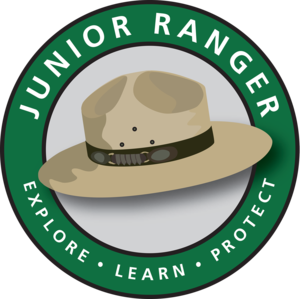 Learn more about other Junior Ranger programs!
We hope you're "o-fish-ally" hooked!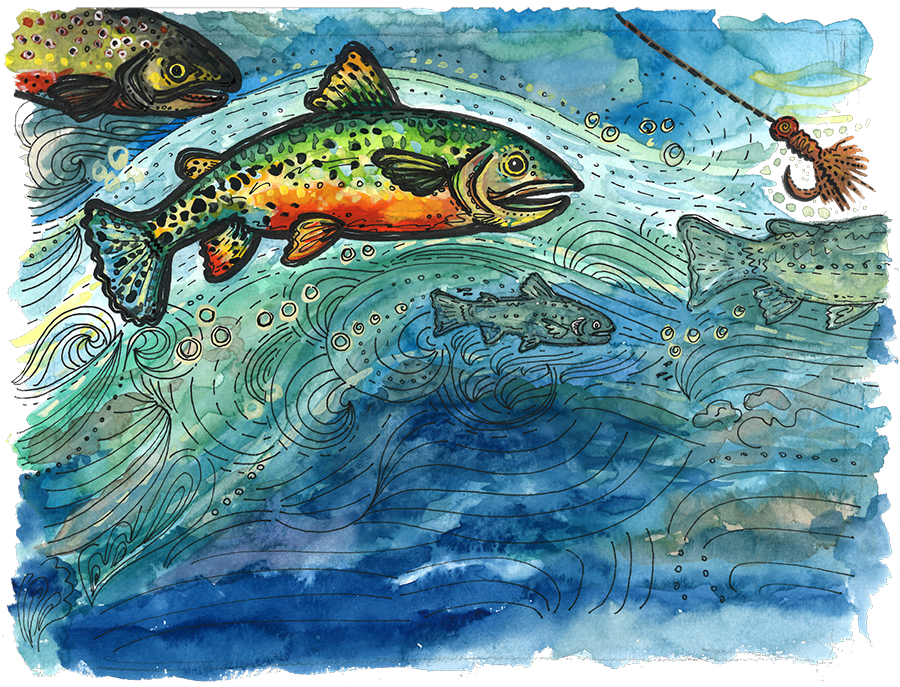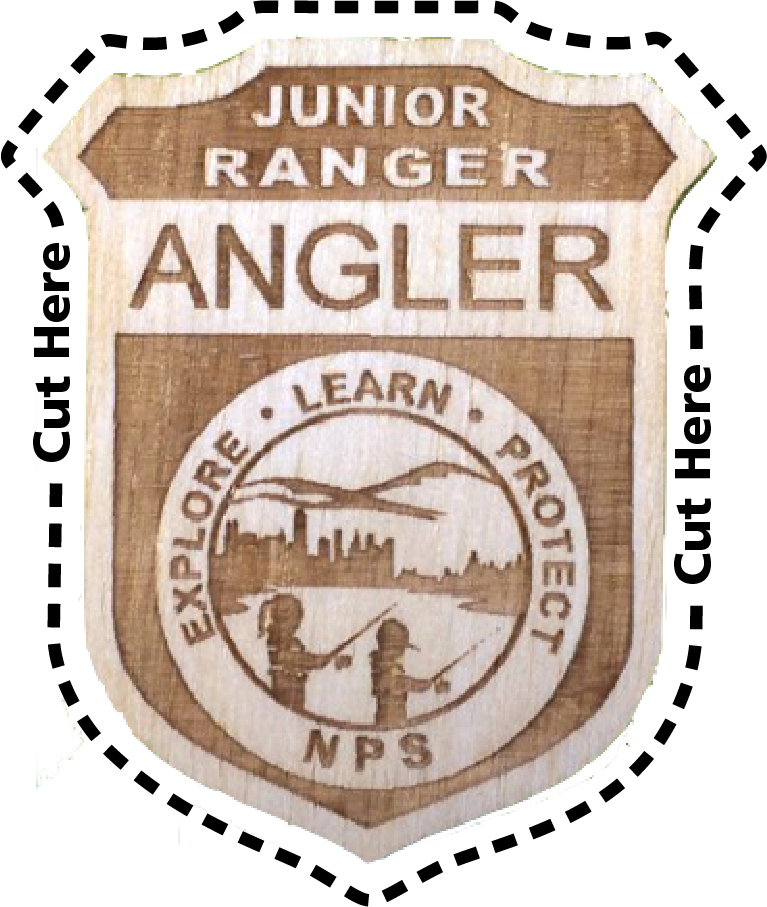 Congratulations! You are now a Junior Ranger Angler.
Make your own badge.
Last updated: March 18, 2022