Spring in Shenandoah
Learn and Explore
The typical spring season in Shenandoah National Park is from the middle of March through the end of May, with average temperatures ranging from 35°F in March to 55°F in May.

Spring is a time of renewal and new beginnings. Leaves begin to show up on trees that have been bare all winter long, and pops of color can be seen among the brown leaf litter as wildflowers spring forth with the warmer weather. Wildlife that have been tucked away during the colder months begin to reappear, and a wide array of migratory bird species take refuge in Shenandoah during their long trip north. Facilities and services within the Park also begin to open for the season, and more visitors take to the trails to stretch their legs after a long winter. While our tips for visiting Shenandoah apply throughout the entire year, here are a few more things you should know before visiting in the spring:
Wildflowers
We get pretty excited about wildflowers around here, and a trip to Shenandoah in the spring will show you why! With over 862 species found within the Park boundaries, there are plenty of reasons to come see the show for yourself. Wondering which flowers bloom when? Check out our wildflower calendar to help you plan accordingly.

May 14 and 15 is Wildflower Weekend in Shenandoah. Check out this year's schedule for walks, talks, and more.
Spring Weather
Spring temperatures in Shenandoah National Park can vary dramatically from day-to-day. While warm spells can bring temperatures upwards of 70°F, it is not uncommon to get winter storms that bring significant snowfalls in March. Knowing that the weather this time of year can be so unpredictable, it's always a good idea to check the forecast before you come to the Park so that you'll know what to pack. Temperatures are usually 10oF to 20oF cooler in the Park than in the lowlands, and weather conditions can change quickly. Dress in layers, and don't forget that raincoat to keep you dry during those spring showers!
Birds
Spring is also one of the best times to go birdwatching in Shenandoah. Migratory bird species are beginning to show up in the Park, and you usually have the best chance of seeing them before the the trees are fully leafed out. Birdwatching is a great way to enjoy the warmer weather with the whole family!
Hiking
Hiking trails can get quite crowded with the warmer, longer days of spring. For the best chance of avoiding crowded trails and full parking lots, try to visit Shenandoah during the week. If a parking area is full, move on to a trail that is less crowded. Check out our list of lesser-known day hikes to help you find some solitude!
Spring 2022 Special Events
  Spring also marks the return of special events in Shenandoah! Check out 
our calender
for ranger programs and more. 
National Park Week kicks off April 16 with a fee-free day and National Junior Ranger Day. This week of celebration continues through April 24 at all your national parks. We invite you to get out and explore!  

National Junior Ranger Day is always a fun part of National Park Week. Kids (and adults) of all ages are invited to become a Junior Ranger during the national day and any day of the year!

On this Junior Ranger Day, celebrate with kids by joining a Park Ranger for interactive, family friendly programs that take a closer look at different topics about Shenandoah National Park. Programs take place at Dickey Ridge Visitor Center at 1:00 p.m., and at Byrd Visitor Center at 11:30 a.m. and 1:00 p.m. Throughout the day, from 9:00 a.m. to 5:00 p.m., discover what's special about Shenandoah by following a self-guided scavenger hunt at either visitor center.
Special National Junior Ranger Day Programs
Byrd Visitor Center (mile 51)
"Animal Adaptions" (11:30 a.m.) - Learn how animals adapt to their environments in this special kid-friendly program. Meet in grassy area in front of visitor center.
"Invasive Species" (1:00 p.m.) - Explore how invasive species alter an ecosystem in this kid-friendly program. Meet in grassy area in front of visitor center.
(11:30 a.m. - 1:00 p.m.) - A Park fire engine will be on display in the Byrd Visitor Center parking lot for all to enjoy!
Dickey Ridge Visitor Center (mile 4.6) 
"Story Behind the Scenery" (11:00 a.m.) - Learn about the epic history of Shenandoah's ever-changing landscape. A family-friendly program for all ages. Meet in grassy area in front of visitor center.
"Animal Adaptions" (1:00 p.m.) - Learn how animals adapt to their environments in this special kid-friendly program. Meet in grassy area in front of visitor center.
Help us celebrate our 850+ wildflowers with this weekend-long celebration! The weekend is filled with hikes guided by experienced naturalists as you discover the science and beauty that our flowers provide. This celebration is not just for the flowers, however! As spring is in full swing, there will also be a guided walk to admire our spring birdlife, as well as talks focusing on vernal pool habitation and other spring ecosystems!
Along with scheduled hikes and programs, the rangers of Shenandoah will provide programs with a spring focus as well. Check with park visitor centers to get schedules for interpretive programs.
Check out this year's schedule for walks, talks, and more.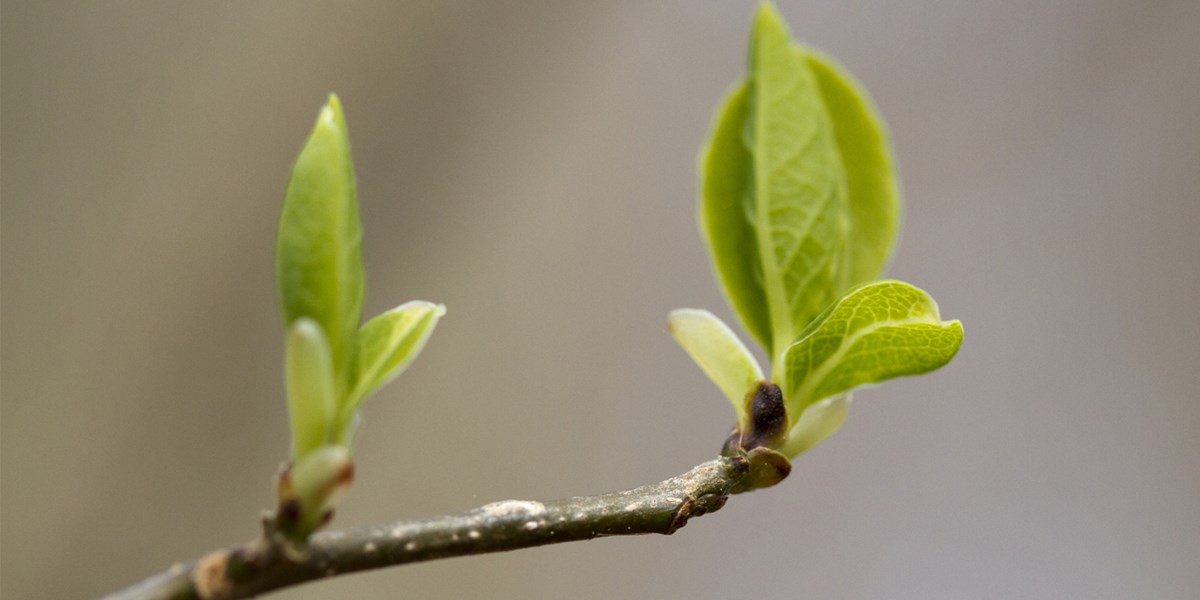 Last updated: April 13, 2022