News Release
Shenandoah National Park kicks off National Park Week with Jr. Ranger Day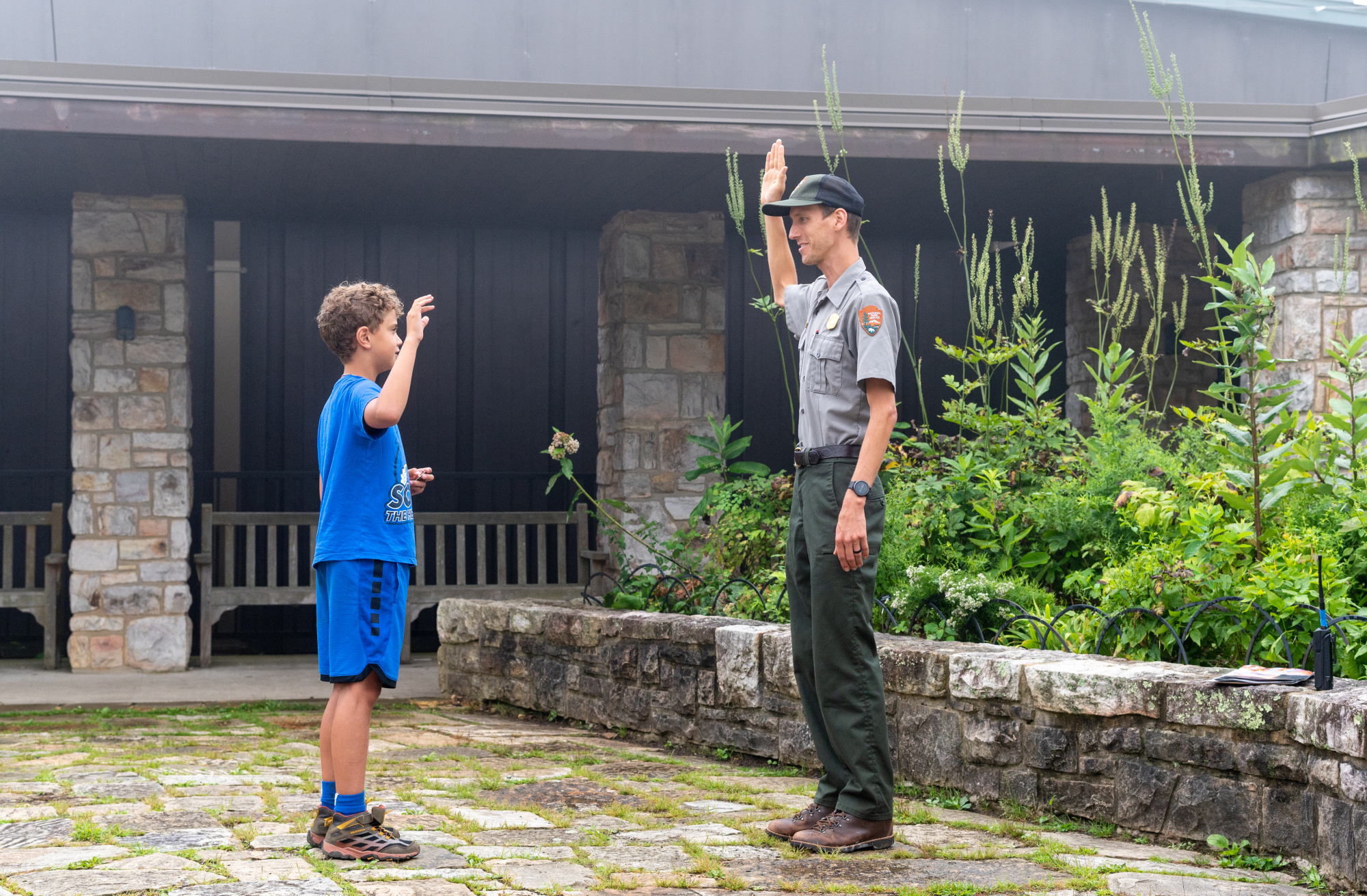 News Release Date:
April 7, 2023
Contact: Karl Rand, 540-999-3500 x3284
LURAY VA - To kick off National Park Week, Shenandoah will celebrate Junior Ranger Day on April 22, 2023. Kids of all ages are invited to become a Junior Ranger and participate in interactive, family friendly programs on this fee-free day. 
Patio and exploratory programs will take place at Dickey Ridge Visitor Center (mile 4.6) at 11:00 a.m., and at Byrd Visitor Center (mile 52) at 10:30 a.m., 2:30 p.m., and 4:00 p.m. A park fire engine and a search and rescue vehicle will be on display at Byrd Visitor Center between the hours of 11:30 a.m. and 2:00 p.m. Additionally, visitors can participate in self-guided scavenger hunts at both visitor centers. Additional program information can be found through our special events page and calendar. All programs are free. No reservations are needed.  
Entrance fees will be waived on April 22, 2023 across the NPS to encourage everyone to enjoy their national parks in person. To learn more about National Park Week and find events at other National Park Sites, visit https://www.nps.gov/subjects/npscelebrates/national-park-week.htm.  
 
- www.nps.gov/shen -
About the National Park Service: Since 1916, the National Park Service has been entrusted with the care of America's more than 400 national parks. With the help of volunteers and partners, we safeguard these special places and share their stories with millions of people every year. Learn more at www.nps.gov.
Last updated: April 7, 2023