Backcountry Camping Online Permits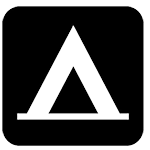 Before applying for a backcountry camping permit, we ask that you research each backcountry site to make sure you are making the right choice that will meet your needs, interest, physical abilities, and time-frame. You can only camp at the specific place and date for where your permit is issued. Be sure to learn about and follow Leave No Trace practices while in the park. See if there are any fire restrictions in place.

Detailed information about our backcounty campsites:

*If you would like to park at the Tall Trees Trailhead to access the gravel bar, 44 Camp, or Elam Camp, you need to reserve a Tall Trees All-day parking permit in addition to the backcountry permit. Book multiple all-day Tall Trees Permits by selecting 'Add a Time' during the application process.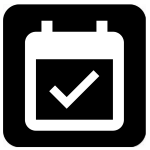 Permits are only issued online. Permits will not be issued in park visitor centers and often fill up in the summer. Plan ahead in order to have the best chance to secure a permit.
Permits can be reserved same-day before 1pm and up to 180 days in advance.
Book multiple days by selecting your date and choosing 'Add a time'.
Maximum group size* - Group size per backcountry permit and individual backcountry site is eight (8) people. Parties of more than eight (8) people will need to separate into smaller groups and have multiple permits under different names.
*Redwood Creek Gravel Bar permits are issued for 4 people at a time. You may travel in groups of up to eight (8) people but you must apply for seperate permits. This is in order to stay within the capactiy limits of the gravel bar while allowing the most people to recreate.
More than one vehicle - If you are going to have more than one vehicle or have others join you with more vehicles each vehicle needs to be registered for backcountry parking. Please enter all of the vehicles and their information on the application.
Reserve a Permit - Permits are being issued by our non-profit partner, Redwood Parks Conservancy.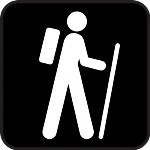 Step 3: Take your Permit to the Park
Check your junk / spam folders for an email from Redwood National and State Parks.

Be sure to bring your permit with you when hiking to / from, or staying at your backcountry camp. As normal, our Law Enforcement Rangers may ask to see your backcountry permit. Another option is to save the backcountry permit's files onto a hand-held device. Be aware that cell coverage is poor at Redwood National and State Parks, and you might not be able to open up any emails about your permit while in the backcountry.
Last updated: July 10, 2023