Place
Flint Ridge Backcountry Camp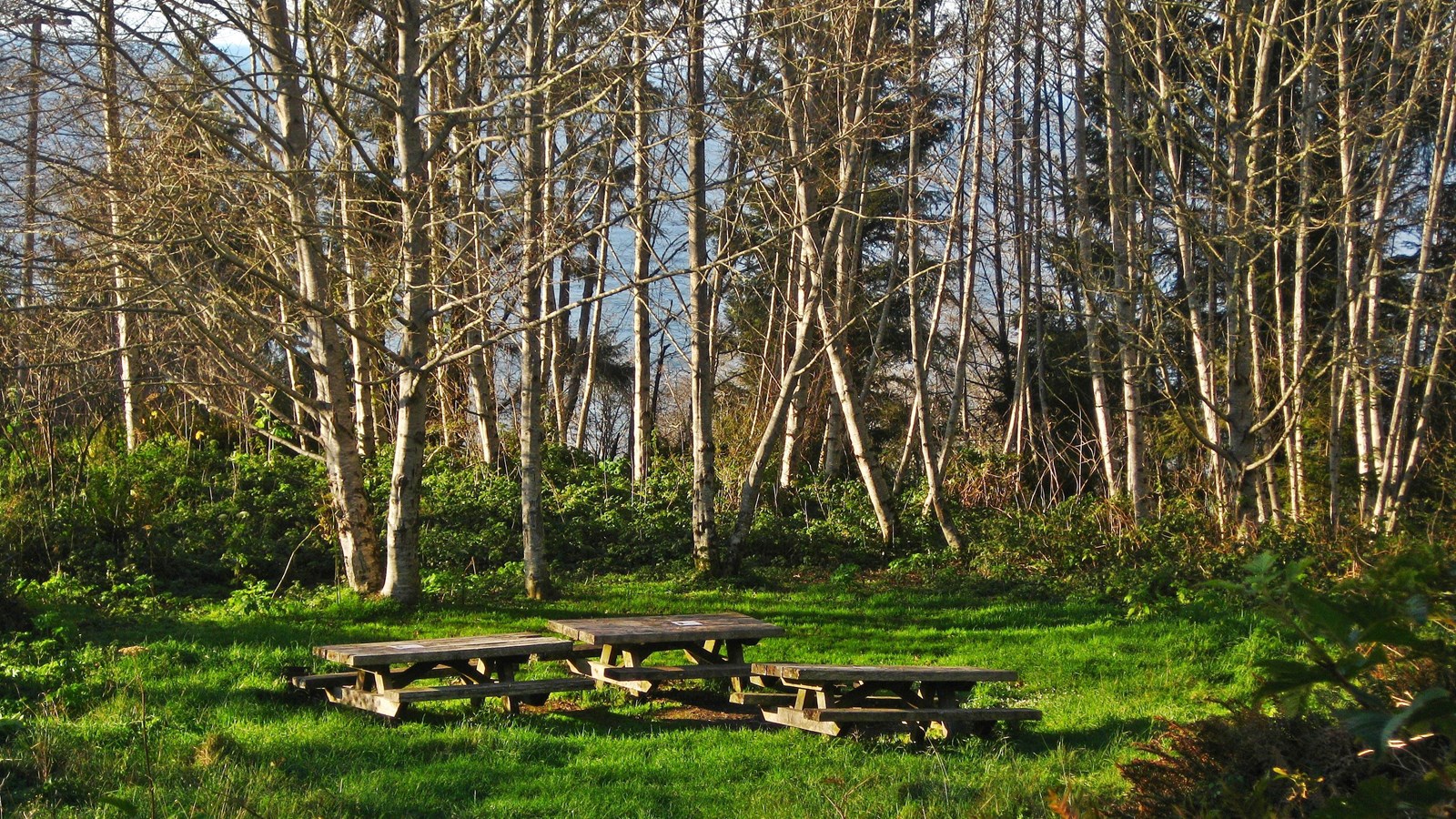 Location:
South of the mouth of the Klamath River.
Significance:
Backcountry Camp
Designation:
National Park
Parking - Auto, Toilet - Vault/Composting, Trailhead
Flint Ridge Backcountry Camp
Backcountry camp at Redwood National Park.
Within 1/4-mile of the scenic Coastal Drive, Flint Ridge Backcountry Camp is on a wooded ridgeline near the Pacific Ocean. Nearby trails lead to old-growth coast redwood forest, a historic WW2 Radar Station, and high coastal bluffs.
A backcountry permit is required for overnight camping.
To prepare for any trip to this location, download the detailed
Flint Ridge backcountry guide and map
. (PDF)
Access
When parking at trailhead, secure items of value and keep them out of sight; better yet, leave them at home! Lock vehicle doors, roll up windows, and engage anti-theft devices.
West access: 1/4-mile to camp from Coastal Trail - Flint Ridge Section Trailhead (Coastal Drive); or
East access: 41/2 miles to camp from Coastal Trail - Flint Ridge Section Trailhead (Alder Camp Road).
Bicycle access via Coastal Drive (see above), then walk bicycle 1/4-mile to camp; bicycle riding not allowed on Coastal Trail - Flint Ridge Section.
Pets (except service animals), horses, and/or pack animals are not allowed on trail or in camp.
Designated Sites
Eight (8) campsites available; maximum of eight (8) people per site.
Camp only in designated sites.
Disposal of Garbage and Human Waste
Composting pit toilets for human waste only—do not dispose of garbage in toilets.
Pack out all trash/garbage when leaving camp.
Food and Garbage Storage
Store food, garbage, cooking gear, and all odorous items in food storage lockers.
When cooking and/or eating, do not let wildlife access food and/or garbage.
Never Feed Wildlife (that includes birds, too!)
It's illegal, and dangerous to you, other humans, and the fed animal.
Keep a clean camp, store food and other smelly items responsibly, and properly dispose of all garbage—even crumbs! 
Water
No treated water source or reliable natural water source available in close proximity to camp. You need to pack in drinking water. 
Fires and Firewood
Campfires are restricted to designated fire rings, only.
Up to 50 pounds of dead and downed wood per day per campsite may be collected within 1/4-mile of camp for campfire use only.
Do not leave fires unattended or smoldering.
Leave No Trace
Understand the importance of
Leave No Trace
practices in the redwoods.  
Last updated: May 13, 2022