Backcountry Camping
Visitors may make online reservations for backcountry and boat-in campsites in the Seashore at Recreation.gov. Visitors may also check for available permits on a same-day basis at the Bear Valley Visitor Center during regular hours of operation.
Please Note: Reservation/Confirmation Notice ≠ Permit. Even though you may have made a reservation, you must stop by the Bear Valley Visitor Center on your arrival date to pick up your camping permit and parking pass(es).
How To Make A Reservation...
Point Reyes National Seashore offers year-round backcountry camping along Drakes Bay and amongst the hills and valleys of the Phillip Burton Wilderness, and boat-in camping on the west shore of Tomales Bay. Because of its location near the Metropolitan San Francisco Bay Area, the campsites at Point Reyes are in great demand. Reservations are strongly suggested.
The backcountry sites may only be accessed by hiking, riding bicycles, or riding a horse to the campgrounds. The Tomales Bay boat-in sites may only be accessed by kayak, canoe, small motorboat, small sailboat, or other small vessel; personal watercraft (e.g., jet skis) are prohibited on Tomales Bay. There is no car or RV camping available in the park. There are, however, many nearby campgrounds, located outside of Point Reyes National Seashore, that do have car and RV camping.
Hike-in camping is allowed only in one of the four established campgrounds at the numbered site specified on the permit. Boat-in camping is allowed on national park beaches on the west side of Tomales Bay north of Tomales Bay State Park's northern border (i.e., north of Indian Beach and Duck Cove). Our Campgrounds page has descriptions of the various campgrounds. Our Guide to Low Impact Boat Camping page has more information about overnight kayaking and boating on Tomales Bay. Camping rules & regulations, as stated below, must be observed. Please visit our Leave No Trace page to learn how you can help leave the backcountry in a better condition than you found it.
How To Make A Reservation:
All advance reservations are handled by Recreation.gov. Campsites may be reserved up to six months to the day in advance; for example, on February 22, reservations may be made for dates through August 22, and reservations for August 23 will become available at 7 am PST on February 23. Weekends and holidays fill up quickly, especially group sites, so reservations are strongly suggested. Reservations may be made online at Recreation.gov. Reservations may also be made by phone by calling toll free 877-444-6777 (TDD: 877-833-6777).
Call Center Hours of Operation:
March 1 to October 31, 7 am to 9 pm PT
November 1 to February 28, 7 am to 7 pm PT
Call Centers are closed on Thanksgiving, Christmas, and New Years Day.
The cutoff time for making a reservation through Recreation.gov is 6 pm PT two days prior to one's arrival date; i.e., if you wish to arrive on Friday, you need to make a reservation no later than 6 pm PT on Wednesday. No reservations may be made online or by phone for next-day or same-day overnight stays. You must apply in person at the Bear Valley Visitor Center for any last minute permit cancellations or same day vacancies. Visit our Operating Hours & Seasons page to learn when the Bear Valley Visitor Center is open. General information on camping in the park may be obtained by calling 415-464-5100 x2 x5.
As noted at the top of the page, even though you may have made a reservation for a permit, you must stop by the Bear Valley Visitor Center on your arrival date to pick up your permit.
Camping fees
$20/night/site for "individual" sites of up to 6 people
$40/night/site for small group site for 7-14 people
$50/night/site for large group sites for 15-25 people
Discounts on Camping Fees:
Individuals who have an Interagency Senior Pass, an Interagency Access Pass, a Golden Age, or a Golden Access Pass are eligible for a 50% discount on the camping fee for an individual site; discounts are not available for group site fees. Holders of these passes should ensure that they enter their pass number in the appropriate field when making a reservation online, or to ensure that one of the first things one tells a call center operator is that you have an eligible pass, i.e., "I would like to make a reservation to camp at Point Reyes National Seashore and I have an Interagency Senior/Access Pass." Individuals who receive the 50% discount on their camping fee must present their pass when they pick up their camping permit from the Bear Valley Visitor Center.
Individuals who have the following passes are not eligible for discounts on camping fees; these passes only apply to entrance fees.
Additionally, fee waivers are not available for recreational use user fees such as camping.
Camping Permits and Parking Passes
Camping Permits:
Camping is by permit only. Camping permits must be obtained from the Bear Valley Visitor Center before starting your trip. If backpacking, the camping permit must be displayed on the exterior of your backpack as you are hiking from the trailhead to your campsite, and on the return trip. Attach the camping permit to a tent once you have set up camp so that it can be easily found if a ranger stops by your site for a compliance check while you are away from the site.
Parking Passes:
When you arrive to pick up your camping permit, you will be asked for the number of vehicles your party will leave parked in the Seashore overnight. We will issue the requested number of parking passes, and it is your responsibility to ensure that all of the vehicles associated with your permit display a valid overnight parking pass. Vehicles parked overnight in the National Seashore without a valid parking pass are subject to citation. If you are starting your hike from Bear Valley, park your vehicle(s) in the gravel parking lot on the left (east) side of the access road close to the Bear Valley Trailhead.
After-hours Check-in
There is no after-hours self-registration for camping available. You must have made a reservation in advance to camp within Point Reyes National Seashore if you arrive after the Bear Valley Visitor Center closes. If you have made a reservation and are arriving after 4:30 pm (November–February) or 5 pm (March–October), you will need to contact the park at 415-464-5100 x2 x5 before 4 pm to inform us of how many overnight parking passes your party will need. A backcountry permit and the requested number of overnight parking passes will be left for you in a small wooden box on the back side of the information board outside of the Bear Valley Visitor Center. Retrieve your permit and parking passes from the box, fill in the highlighted sections of the permit:
the trailhead(s) where you will start and end your hike;
method of travel, i.e., foot, bike, horse, kayak, canoe, motorboat, etc.;
number of people in your group;
number of pack or saddle stock (if applicable);
number of watercraft (if applicable); and
date and signature.
After filling out the permit, remove the carbon copies and place the carbon copies back in the wooden box. If you are starting your hike from Bear Valley, move your vehicle(s) over to the gravel parking lot on the left (east) side of the access road close to the Bear Valley Trailhead. Place a parking pass on the dashboard of each vehicle, making sure that it is visible from outside the vehicle. Using the wire twist tie provided, attach the waterproof original camping permit to your backpack as you travel to your campsite, and then attach the permit to the exterior of your tent once you've set up camp so that park personnel checking for compliance can easily find your permit.
Cancellations and No Shows
Please be courteous and cancel any nights of your reservation that you are unable to use. If you do not cancel your reservation and have not picked up your camping permit at the Bear Valley Visitor Center by noon on the day after the scheduled arrival date or have not contacted the Bear Valley Visitor Center at 415-464-5100 x2 x5 (during hours of operation) before noon on the day after your scheduled arrival date to notify camping staff that you will be arriving late, your reservation will be considered a "No Show." No-show campers will lose all fees previously paid for the reservation and will be charged an additional $20 No Show fee. Review Recreation.gov's Rules & Reservation Policies page for more details.
Rules & Regulations
Permits are required
Permits must be picked up from the Bear Valley Visitor on your arrival date before continuing on your trip to your campsite. Campers without a valid backcountry permit may be cited.
Camp in designated areas
Camping is restricted to the four backpack campgrounds at numbered sites or to National Park beaches on the west side of Tomales Bay.
Help keep the campsites small and compact and reduce damage to vegetation surrounding campsites and at Tomales Bay beaches by:
At the hike-in campgrounds, set up tents and/or sleeping bags relatively close to the food storage locker, charcoal grill, and picnic table, i.e., within 6 meters (20 feet).
On the Tomales Bay beaches, set up tents and/or sleeping bags on the sand below the vegetation line.
Parking and overnight parking passes
An overnight parking pass must be displayed on the dashboard of every vehicle associated with a hike-in camping permit parked overnight in the National Seashore. If you are starting your hike from Bear Valley, park your vehicle(s) in the gravel parking lot on the left (east) side of the access road close to the Bear Valley Trailhead. (Bear Valley Area Map - 427 KB PDF)
Access to Tomales Bay beaches
Campers on Tomales Bay beaches must arrive by boat and may not drive, hike, bike, or ride horses to the beaches. Overnight parking for boat-in campers is prohibited within Point Reyes National Seashore (i.e., along the Pierce Point and L Ranch Roads and at the Marshall Beach Trailhead) and Tomales Bay State Park.
Limits on the number of nights one can camp in the Seashore
Camping is limited to four nights per visit, with a maximum of thirty nights per year.
Restrictions on parties of more than six
We do not allow groups of more than six people to split up into multiple individual sites within the same campground. Groups of more than six are restricted to group sites* only, and, similarly, may not purchase more than one site per campground. Everyone associated with your party at a given campground must stay in the same, single campsite.
Parties of six or fewer people are not permitted to reserve group sites.
* Hike-in campground group sites include Coast 8, Coast 13, Sky 2, Wildcat 1, Wildcat 2, and Wildcat 3. Boat-in group "sites" include "Boat-in B Group" for parties of seven to fourteen, and "Marshall Group 1," "Marshall Group 2," and "Tomales Bay Group" for parties of fifteen to twenty-five.
Age limits
The minimum age of any camper is eighteen unless accompanied by an adult. Permits are not issued to children seventeen years of age or younger; an adult must pick up the permit at the Bear Valley Visitor Center.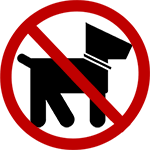 Pets
Dogs or other pets are prohibited on almost all trails within Point Reyes National Seashore, as well as in the hike-in campgrounds and many of the boat-in camping beaches along Tomales Bay. Please refer to our Pets pages to learn where you can bring your dog in the Seashore. This prohibition does not apply to working service dogs, which are allowed on trails and in public buildings. If you have a service dog, please inquire at a the Bear Valley Visitor Center for information before setting out.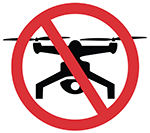 Drones
Launching, landing, or operating a remotely operated aircraft (aka "remotely piloted aircraft," "unmanned aircraft," or "drone") from or on lands and waters administered by the National Park Service within the boundaries of Point Reyes National Seashore is prohibited.
Glass Containers
Possession of a glass container within fifteen meters (fifty feet) of any riverbank, lakeshore, or beach, or on the water, or in a vessel is prohibited. This restriction is necessary to reduce the amount of injurious trash in the park and for the protection of visitors who frequent these areas in bare feet.
Leave No Trace
Follow Leave No Trace principles.
Disposal of human waste
Use the toilets at the Bear Valley Visitor Center, Five Brooks, or Palomarin trailheadsor the Limantour Beach parking lot before starting your hike. Toilets are also available at Divide Meadow, in addition to at all four hike-in campgrounds.
If one needs to urinate or defecate while traveling to a campground and there are no toilets nearby, urinate or defecate at least 60 meters (200 feet or 75 adult paces) from water, camp, or trails.
Urinate in rocky places that won't be damaged by wildlife who dig for salts and minerals found in urine.
Carry a small garden trowel or lightweight scoop for digging a cat hole in which to bury feces.
Deposit human waste in cat holes dug 15–20 cm (6–8 inches) deep.
Cover and disguise the cat hole when finished, or pack out solid waste.
Use toilet paper sparingly and pack it out along with sanitary napkins, and tampons in an airtight container. Consider using natural "toilet paper" such as a smooth rock or soft pine cone.
Campers at the hike-in campgrounds and at Marshall Beach and Tomales Beach are required to use the vault toilets at those locations for the disposal of human waste.
Boaters must remove human waste from the park, unless they are camping on Marshall Beach or Tomales Beach. Disposing of human waste in the bay or onto park beaches is prohibited, so campers must bring portable toilets or limit camping to Marshall Beach and Tomales Beach, where vault toilets are available.
Fires and fireworks
Wood fires are prohibited in the hike-in campgrounds. Only gas stoves, charcoal, or canned heat may be used for cooking.
Beach fires
Permits are required for beach fires in the park and can be picked up with your camping permit at the Bear Valley Visitor Center. Small fires made out of natural driftwood are only permitted on sandy beaches (below the high tide line, if possible). Downed wood above the beach's vegetation line may not be gathered and burned. Put fires out with water, not sand. Visit our Beach Fires page for more details.
Charcoal fires
In the backcountry, charcoal fires are only allowed in the park-provided grills at designated campsites. Completely extinguish the briquettes before going to sleep or otherwise leaving the grill unattended.
Fire bans
Visitors planning to cook food over a beach fire or barbecue briquettes should come prepared with an alternative means (i.e., self-contained gas stove) of cooking in the event of a Winter Spare the Air Alert or high, very high or extreme fire danger.
Fireworks
Fireworks and other pyrotechnic/incendiary devices are prohibited.
Weapons and hunting
All weapons (including, but not limited to, B-B guns, slingshots, bows and arrows, or any object capable of discharging a projectile—with the exception of firearms), as well as weapons prohibited by the state, are prohibited.
Hunting is prohibited.
Food and scented items storage
Store your food and other scented items** properly in the food storage lockers provided at the campsite. There are no food storage lockers on the beaches of Tomales Bay so boat-in campers will need to bring their own portable animal-resistant food storage containers, i.e., bear canisters.
While the food storage lockers prevent larger animals from getting properly stored food, mice can gain access into the lockers through small drain holes. Campers may wish to use steel wool to plug these holes during their stay. (Please remove the steel wool upon departure.) Or store food in light-weight hard plastic containers or in a bear canister within the food storage lockers.
Do not leave any food or scented items unattended outside of the locker or stored in your tent. Raccoons, foxes, and skunks are plentiful and aggressive. Do not feed wild animals.
** Scented items may include, but are not limited to: soap, toothpaste and toothbrushes, toiletries, feminine products, lip balm, deodorant, sunscreen, mosquito repellent, gum, candy, first-aid kits, pots, pans, plates, bowls, cups, forks, spoons, knives, clothes in which one has cooked or eaten, and wash basins (e.g., the kitchen sink). As a general rule, if you put it in your mouth or on your skin or if food comes in contact with it, it should be stored in an animal-resistant food storage container.
Quiet Hours
Quiet hours are from sundown to sunrise. Respect your neighbors, the wilderness, and natural quiet.
Check-out
Campsites should be left clean. Do not leave anything behind. If garbage and recycling receptacles near the vault toilets are full, pack out your trash.
Campers must vacate their campsite by noon on their day of departure, but are welcome to continue hiking and exploring the park after noon. Campers do not need to return to the Bear Valley Visitor Center in order to check out.
Horses
Maximum number of horses or pack animals in any campground is eight. Horses are not allowed at Glen Camp. Pack animals and horses must be tied to hitch rails.
Multimedia:
NPSWilderness has produced three videos entitled Wilderness Calling: Point Reyes, Wilderness Motion: Point Reyes, and Wilderness Visions: Point Reyes featuring images and sounds from the Phillip Burton Wilderness within Point Reyes National Seashore, in addition to two videos about NPS wilderness: America's Wilderness and Leave No Trace Outdoor Ethics which hikers, campers, and other visitors to Point Reyes may find of interest.


Last updated: November 16, 2019