News Release
Craig Kenkel Selected as Point Reyes National Seashore Superintendent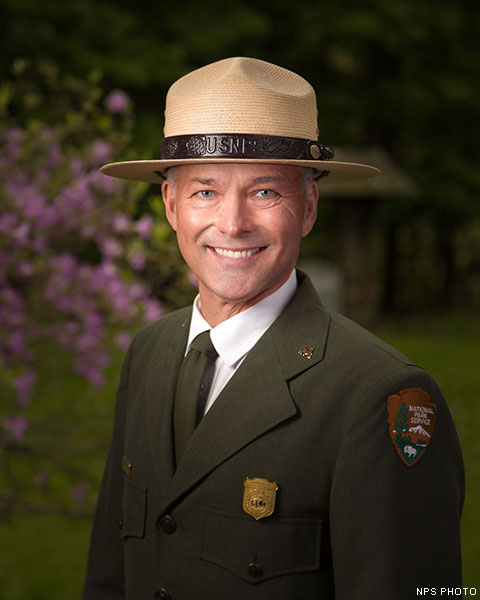 News Release Date:
November 19, 2020
Contact: NPS Pacific West Public Affairs
SAN FRANCISCO - The National Park Service (NPS) has selected Craig Kenkel to serve as the superintendent of Point Reyes National Seashore starting in January 2021. Kenkel currently serves as the superintendent of Cuyahoga Valley National Park and First Ladies and James A. Garfield national historic sites in Ohio.
"As a 37-year National Park Service veteran, Craig has extensive experience caring for historic and cultural resources in parks and managing them in balance with natural resource conservation and public use," said Acting NPS Regional Director Linda D. Walker. "Craig's exceptional ability to work with partners resulted in tremendous success at Cuyahoga Valley National Park. His collaboration skills make him a great fit for this position."
Point Reyes National Seashore provides more than 80 miles of undeveloped coastline, 147 miles of hiking trails, several backcountry campgrounds, and many beaches. The 32,730-acre Phillip Burton Wilderness includes one of only two designated marine wilderness areas within the National Park System and 28 threatened and endangered plant and animal species call the park home. The park preserves 120 Coast Miwok archeological sites and roughly 300 historic structures including the 149-year-old Point Reyes Lighthouse, and two National Historic Landmarks: the Point Reyes Lifeboat Station and the Drakes Bay Historic and Archaeological District.
"I first experienced Point Reyes early in my career, and instantly connected with its dramatic wildness, ruralness and small communities," said Kenkel. "When I was a San Francisco resident, the park was often my respite from city life. I'm both excited and honored to join the incredible team of employees and partners who care for Point Reyes and serve all who live in and visit the park." 
As the superintendent of Cuyahoga Valley since May 2014, Kenkel is responsible for strategic leadership and operational management of a 33,000-acre river valley park, the historic home of the 20th president and a site honoring our nation's first ladies.
Prior to his current assignment, Kenkel was superintendent at San Francisco Maritime National Historical Park (2010–2014). He also served in various roles at Golden Gate National Recreation Area, most recently as the acting superintendent (2017), acting deputy superintendent (2009–2010) and chief of cultural resources (2005–2009). Earlier in his career, Kenkel served as the regional chief of cultural resources in Omaha, Nebraska (1997–2005), and as a historical architect for the NPS based in Omaha (1992–1997) and San Francisco (1989–1992). While still a college architecture student, he began working for the NPS in 1983 at the Denver Service Center, which is the agency's central planning, design and construction management office.
Early in his career, Kenkel traveled to national parks in Alaska, the Pacific Islands and continental Northwest, West and Southwest, assisting with the preservation of historic structures. One of those projects, the restoration of the Point Reyes Lighthouse, brought him to the national seashore for the first time in 1987.
Kenkel is part of a large Iowa farm family and has a bachelor's degree in architecture from Iowa State University. When not exploring Ohio's incredible parks, he enjoys DIY projects for his 1908 house in Lakewood, Ohio. Craig's partner Oscar, a native San Franciscan, works and resides in the City by the Bay.
Point Reyes National Seashore was created on September 13, 1962, to preserve a portion of United States seashore from development. The park encompasses a unique diversity of landscapes and land uses in 71,000 acres. The Seashore manages 15,000 acres of the north district of Golden Gate National Recreation Area as well as 24 active beef cattle and dairy ranch operations on NPS land. For more information, visit the park's website: www.nps.gov/pore.
About the National Park Service. More than 20,000 National Park Service employees care for America's 422 national parks and work with communities across the nation to help preserve local history and create close-to-home recreational opportunities. Learn more at www.nps.gov, and on Facebook, Instagram, Twitter, and YouTube.
Last updated: November 19, 2020