Scenic Drives at New River Gorge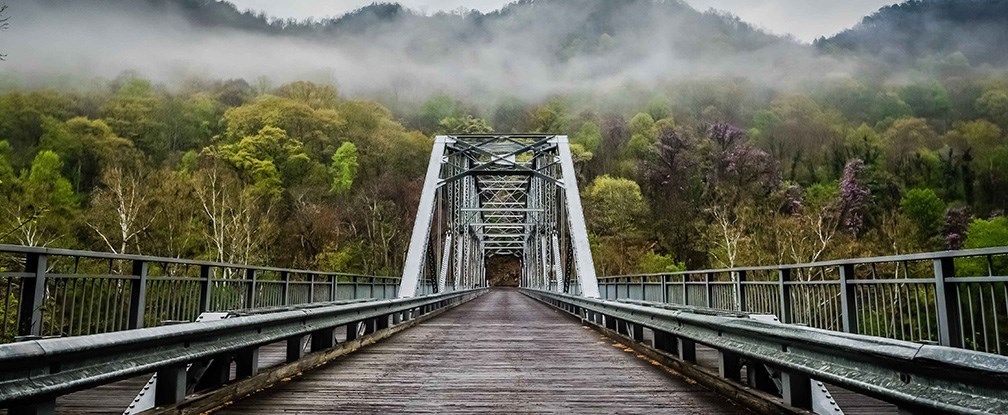 Visiting New River Gorge National Park and Preserve by vehicle is an up-and-down experience. While some roads travel along the rim and some along the river, others wind up-and-down between the two. Vistas along the rim offer views of the sandstone walls of the gorge and the river below. At the bottom of the gorge along the river there is relatively little flat land, but it provides an opportunity to view the New River and its plants and animals.
Life is diverse and abundant within the park. Vultures soar over the gorge, salamanders hide in the damp forest, great blue herons stand at the river's edge, and deer browse the slopes. Spring with its wildflowers and fall with its tapestry of colored leaves are special times for a gorge visit.

Hidden by the forest, but equally abundant are traces of the past…foundations, ruins, abandoned roads, coke ovens, and cemeteries. The gorge once held dozens of towns whose inhabitants built railroads, logged trees, and mined coal.

The roads that parallel and cross the gorge afford glimpses of the past and an appreciation of the present.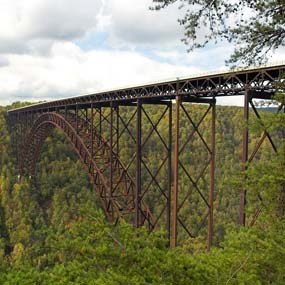 New River Gorge Scenic Drive
Encircling the heart of New River Gorge National Park and Preserve, the scenic drive is an estimated three-hour trip. The 83-mile route includes interstates, divided highways, and two-lane roads. The scenic drive is an opportunity to experience the park—its gorge and its river. Along the way are broad vistas as well as small glimpses of both the past and the present. Two park visitor centers, Canyon Rim and Sandstone, supplement the tour with interpretation of the natural and historic resources of the park.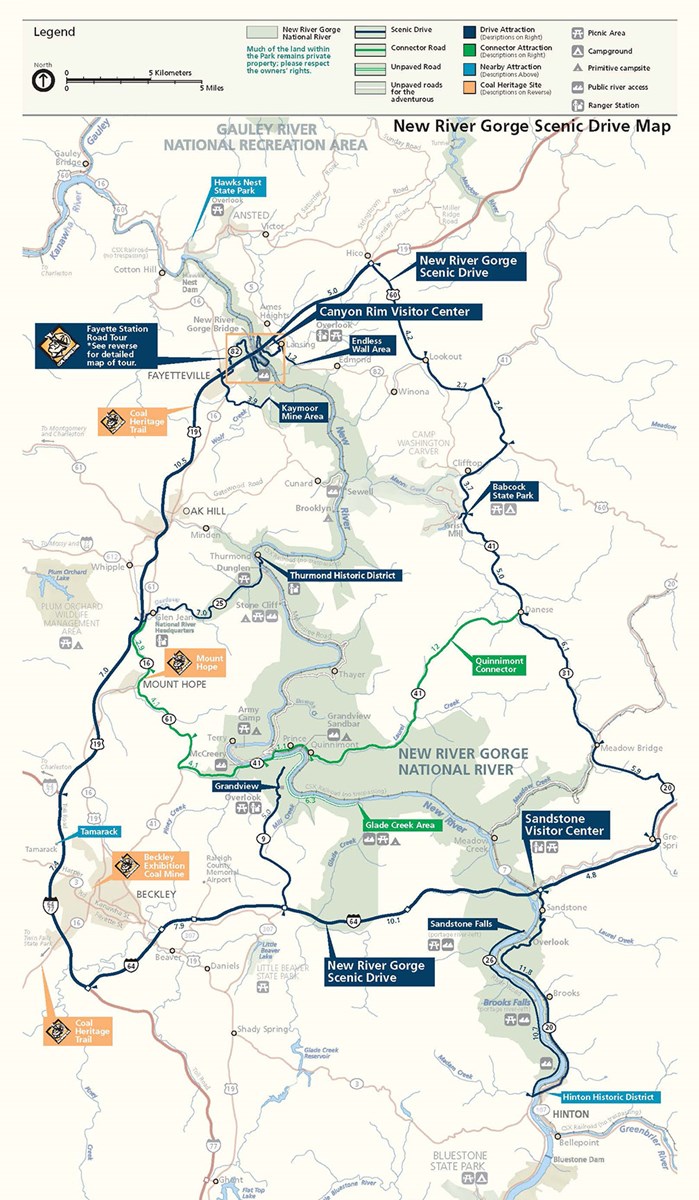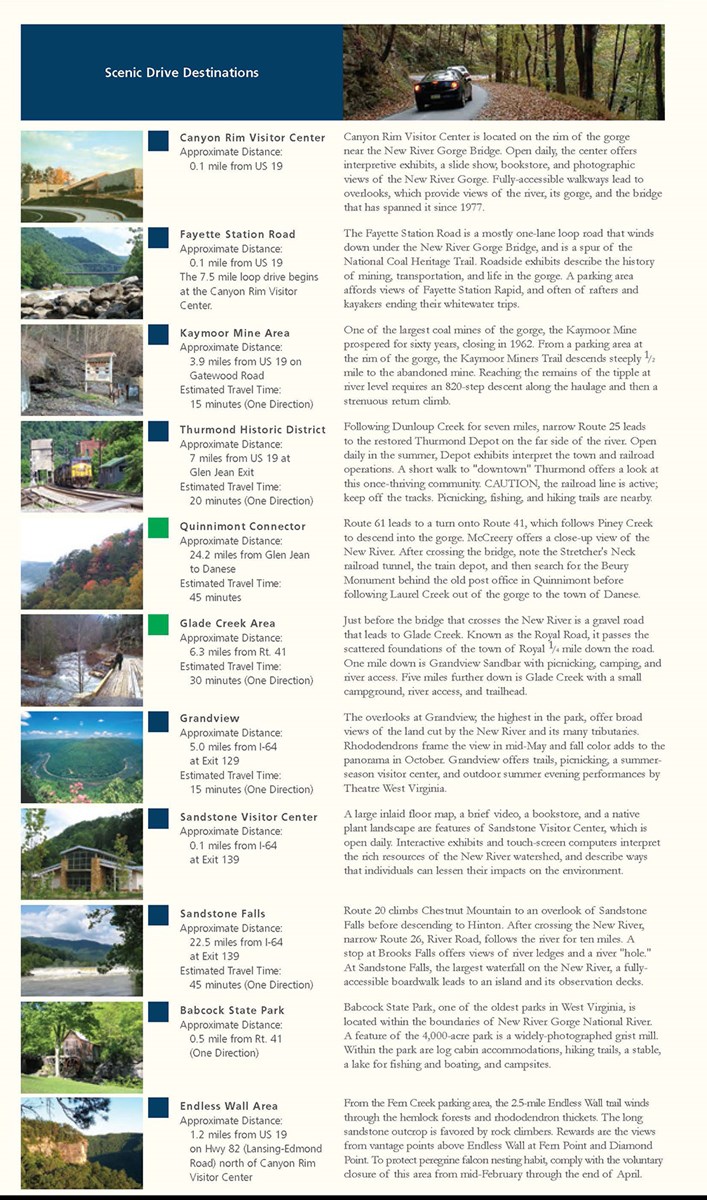 Scenic Drives in and around the Park
Fayette Station Road

Exploring Fayette Station Road is to travel back in time before the modern New River Gorge Bridge was built in 1977.

African American Heritage Auto Tour

Journey along a self guided auto tour that helps tell the story of the African American experience in the gorge.

Coal Heritage Trail

Traversing five Southern West Virginia counties this 146-mile route features many historic sites associated with coal mining.
Last updated: February 3, 2021